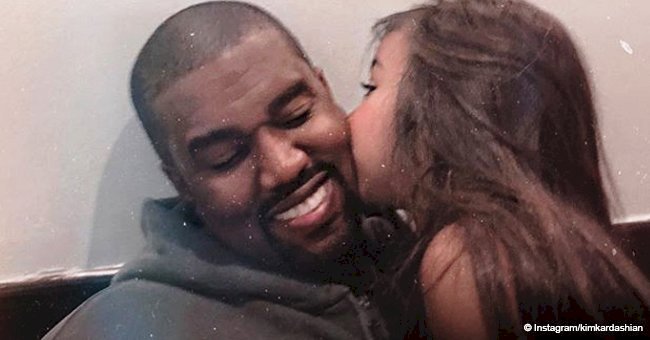 Kanye West shares video of daughter North singing, 'Keke, do you love me?'

"Saint Pablo" rapper Kanye West took to Instagram last Thursday to share a video of his first child singing lyrics from Drake's hit track "In My Feelings." The video came one week after Kanye tweeted a series of important messages to Drake.
In the footage posted by Kanye, North West was secured in a car seat as she belted out the viral lyrics from Drake's song, "Keke, do you love me?..."
While it may seem like another harmless video from a parent impressed with their child's antics, the timing of this clip implies so much more.
A week before, Kanye had uploaded a series of tweets about the bad blood existing between him and Drake. The lengthy piece was an apology to the "Hotline Bling" rapper who is currently on tour.
Back in May, Kanye produced Pusha T's album, "Daytona," which included a song that claimed Drake uses a ghostwriter.
"Let me start by apologizing for stepping on your release date in the first place," Kanye began. "We were building a bond and working on music together including squashing the issues with [Kid] Cudi at our office."
He continued owning up to his faults:
"Since we were building as friends and brothers I should have spoken to Pusha [T] about the Quentin Miller bar. There should have been no songs with my involvement that had any negative energy towards you."
Drake had replied with a track of his own where he mentioned Pusha T's now-wife, Virginia Williams. Pusha's reaction was an explosive diss track that told the world about Drake's secret child with former adult-film star Sophie Brussaux.
DID KANYE TELL PUSHA T ABOUT DRAKE'S SECRET CHILD?
In the apology, Kanye explained that he understood Pusha's position but denied ever telling him about the child:
"I did not have any conversations about your child with Pusha. I don't play with the idea of people's children after I spoke to Wiz [Khalifa] a few years earlier."
"I understand Pusha's issues as a man if someone mentions your fiancé men go mask off. I've done the same myself at times. I love you and I love Pusha and we all have an admiration for each other's craft,"
He finished.
The "GOOD Music" boss concluded by revealing he would be attending Drake's show coming up "within the next seven days."
Drake is yet to respond to Kanye's apology, but he'll probably have no choice after seeing North's adorable video, right?
DID DRAKE SLEEP WITH KANYE'S WIFE?
Meanwhile, earlier this month, speculations were rife that the "Keke" in Drake's song is a reference to Kanye's wife Kim Kardashian, and that Drake and the reality star once had a fling.
Kim's ex-boyfriend Nick Cannon got in on the rumors as well, suggesting that it could be true. A seemingly annoyed Kim took to Instagram to shut down the gossip, stating:
"Never happened. End of story."
Please fill in your e-mail so we can share with you our top stories!