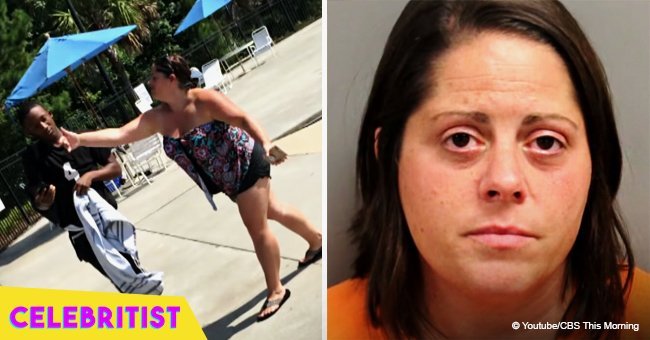 White woman, 38, arrested for 'racially harassing' black teen over swimming pool

The video of a woman harassing a 15-year-old black teenager and forcing him to leave a community pool in South Caroline went viral. She was arrested days later.
In the short recording, the woman, identified as Stephanie Sebby-Strempel, appeared yelling at Darshaun Simmons, ordering him to get out, and hitting him. She later told him that she would call the police.
The teen kept recording her while walking out of the pool, and she hit him again. Darshaun went home and showed the video to his parents, who believed that the attack was racially motivated.
Later, they uploaded the clip to Facebook and went to the police to file charges. When investigators watch the video, they sent officers to her house to take her to the station.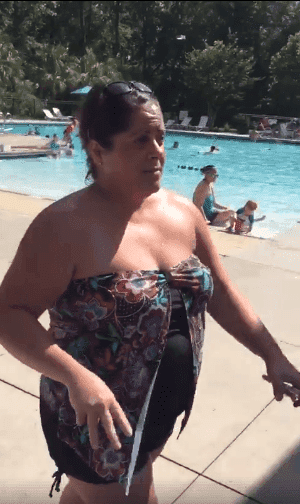 Source: Facebook/Rhe Capers
However, she refused to leave home without fighting as she even bit the arm of one of the officers who tried to arrest her. She was charged with one count of third-degree assault and battery and two counts of assaulting, beating or wounding a police officer while resisting arrest.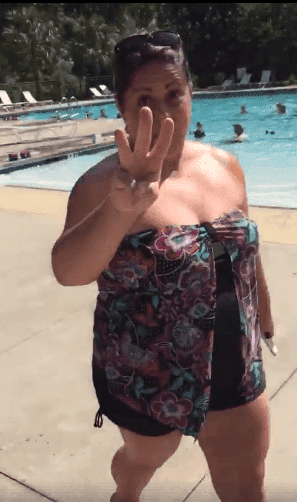 Source: Facebook/Rhe Capers
HOW EVERYTHING STARTED?
As CNN reported, Dashaun went to the community pool after one of his friends invited him. Stephanie, who was dubbed "Pool Patrol Paula" after the incident, told him to get out.
Apart from that, the victim pointed out that she called him the N-word and "punk." He added that once Stephanie told him and his friends to leave, they were respectful and said, "yes ma'am."
WHAT DID HIS MOTHER SAY?
Deanna RocQuermore pointed out that the situation should have never happened, praised her son's self-control, and said that she intended to pursue the case at the highest level.
"No child including mine or anybody else's ever, ever, deserves that type of abuse or treatment or to be struck not once, not twice, but three times by someone that is upset because of the color of someone's skin, and they feel as though they don't belong at their swimming pool," Deanna said.
WHAT OTHER DECISIONS WERE TAKEN?
Rodan + Fields, the skincare company Stephanie used to work at, released a statement pointing out that they had fired her due to her behavior.
Another similar racist incident took place in Boston when a man was caught on camera yelling at two motorcyclists who parked in his neighborhood. The couple was lost and trying to find their way home.
Please fill in your e-mail so we can share with you our top stories!