Carrie Underwood says adorable things about her son Isaiah on Jimmy Fallon's 'Tonight Show'
During her guest appearance on Jimmy Fallon's show, Carrie Underwood said she had been checking her three-year-old son, Isaiah's voice to see if he can sing.
On "The Tonight Show," Underwood shared exciting things about her son and about her second pregnancy, which she officially announced in August.
The 35-year-old country singer went all out in opening up with the host during her guesting.
She said, "We're excited to add to the family."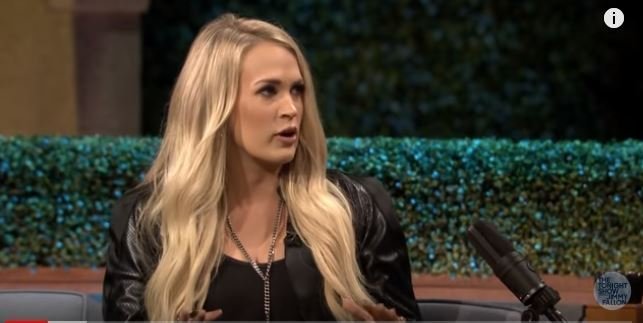 Follow us on Twitter at AmoMama USA for more details and updates.
At one point, Fallon asked the singer if her son was aware that he was going to become a big brother.
Underwood answered, "I don't think for real he does. He'll be really sweet and talk to my belly and kiss my belly. He's the sweetest little boy. I mean, no kid can really know that their life is going to change. He'll just have to share mommy."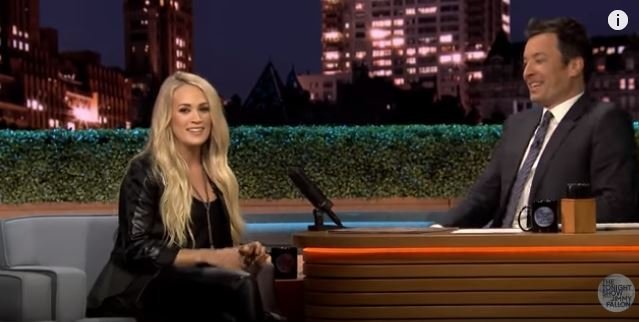 She and her husband, Mike Fisher, have always attempted to get their son to help them with planning for when the baby comes. Although, Underwood admitted her son couldn't be much of a help at all most of the time.
Underwood shared that they had been asking their three-year-old son for a name suggestion. She said he would always say "Isaiah Michael Fisher," which is his name.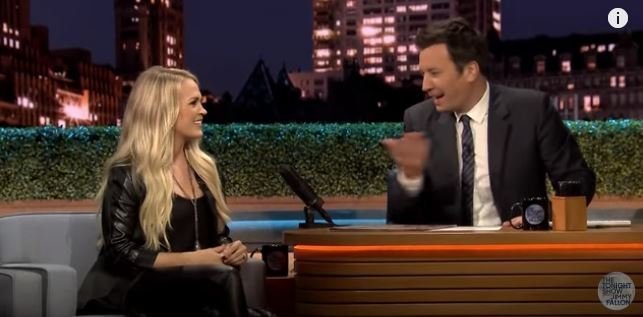 She joked, "He wants to name everything his name because he thinks that's special."
Despite the excitement that comes with expecting another baby, Underwood still makes sure she gives her eldest child the attention he needs.
Underwood confessed that she recently had been judging her son to see if he can sing.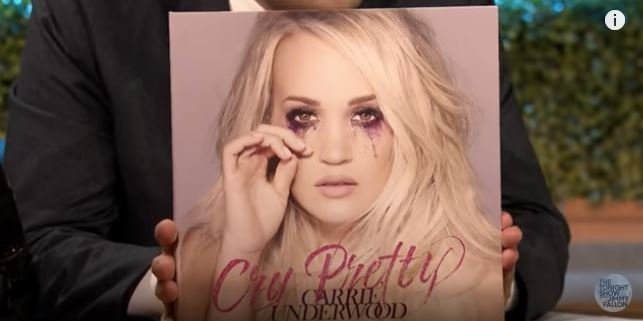 "If he is not musically inclined, that is fine. I'm excited to find out what he loves and is passionate about and is good at, and I will support that. But I really want him to sing," she clarified.
We will have to see in the future if Underwood's son will follow in her footsteps or not.
As for her career, she recently released her album, "Cry Pretty," and she performed her song, "Love Wins," on Fallon's show.
.@carrieunderwood and Jimmy have an impromptu @Ducktales singalong with a little help from @theroots: https://t.co/qNrRdmcakq pic.twitter.com/MnDXZAlAKj

— The Tonight Show (@FallonTonight) September 14, 2018
Meanwhile, another guest that recently left a mark on "The Tonight Show" was the comedian, Jeff Foxworthy.
He was on the show to promote his new card game called "Relative Insanity," which is a less-raunchy version of "Cards Against Humanity."
Foxworthy was inspired to create the game after playing "Cards Against Humanity" with his family, consisting of both adults and children, during one Thanksgiving.
He said it was awkward and he had to find a way to play a game with all of his family members without feeling uncomfortable.