Woman tries to steal without anyone seeing her, but karma hits instantly
A sneaky woman was taking advantage of the goodwill of a family to steal money at their shop. The couple decided to set up a trap to catch the thief in action, and they even captured the moment on video.
A couple from Belo Horizonte, Brazil, noticed that they had been getting robbed after several weeks with money missing from their cash register. After some clients encouraged them, they decided to set up a trap to catch the criminal and finally found out who was responsible.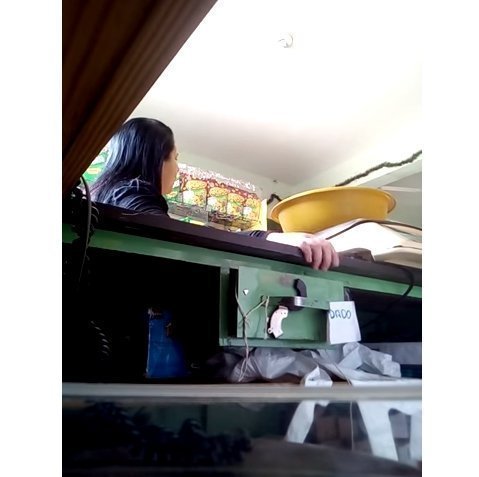 According to R7 Noticias, Mr. Oswaldo and Mrs. Vanda started their business 25 years ago in the Capitán Eduardo neighborhood. They have a few old clients, but they could have never guessed one of them was stealing money in their faces.
The couple decided to set up a mousetrap in their cash register and a hidden camera to catch the perpetrator in action. "I bought the mousetrap, and the girl who sold it to me said it would be good if I recorded the moment, and I did, I got here, I tied it to a thread and put it in the drawer, and everything was ready," Mr. Oswaldo shared.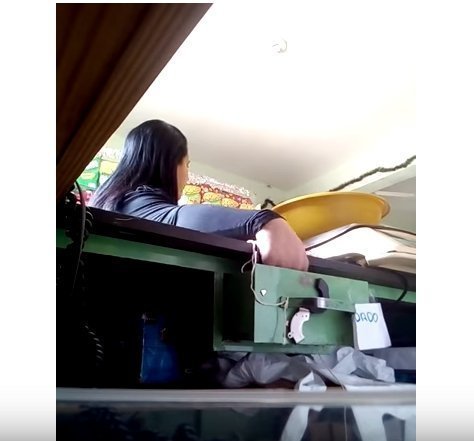 The video caught by the camera has become viral. It shows how a woman, one of their old clients, engages in conversation with the owners of the shop while sneakily opening the cash register drawer and slipping her hands into it.
But the mousetrap was a success, and as shown in the video, she gets her finger trapped immediately, even though she played it well and hid her pain and surprise as if nothing. She also returns the mousetrap to the register and plays it cool while checking her phone.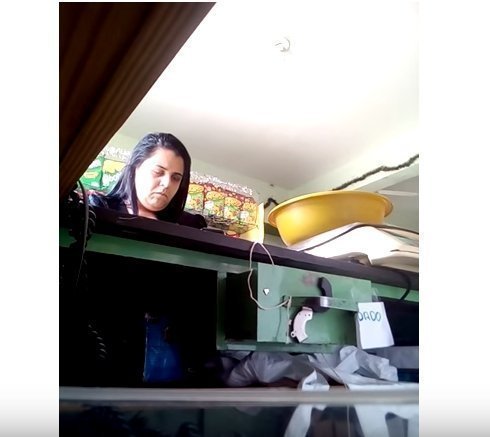 The owner seems to have caught up on the situation either way, because he's seen rounding the counter, forcefully closing the cash register and taking the camera from its spot.
According to reports, the woman had no other choice but to confess to her crimes and apologize to the couple. However, Mr. Oswaldo and Mrs. Vanda decided not to present charges and report the incident to the authorities, displaying an enormous act of generosity and forgiveness.
The incident, which many people calls "instant karma," (with the help of a trap) is not the first one of its kind.
A PACKAGE THIEF BREAKS HER LEG
A few months ago, another woman was a victim of instant payback after she tried to steal some packages in the porch of a house in Snohomish County, Washington.
Package thief slips right into some instant karma https://t.co/YEI7EI10io pic.twitter.com/TYThJec3I2

— John Rampton (@johnrampton) January 29, 2018
CCTV videos show how a UPS delivery man drops three packages into the front door of a house and drives away. Minutes later, a car passes by the street and, after noticing the unattended packages, turns around to take advantage of the situation.
A girl can be seen trying to run sneakily into the front porch, she grabs the packages, and as she makes her run out of it, she slips into the wet grass, drops the bags and painfully snaps her leg. The girl tries to stand up but her leg was twisted in a weird position, and she can only whine in pain.
Video shows package thief slip on front lawn, injure leg https://t.co/ZVTRV9bdPf pic.twitter.com/4KuOiw3Jls

— WTVR CBS 6 Richmond (@CBS6) January 29, 2018
Her partner then gets out of the car and tries to help her walk, but eventually, he has to carry her and get her into the waiting vehicle. However, the man then returns for the packages, proving that their priority was stealing at all cost.
Lizeth Ababneh, the homeowner, caught the theft on her RING and Nest security system. She revealed that she found the video hilarious, but the boxes contained medication for her husband.
The Snohomish County Sheriff's office opened up an investigation into the theft.
On another case of a broken trust, an English Multiple Sclerosis patient and her family captured her caregiver, Claire Jones, checking pocket coats and bags to steal from them. She was eventually sentenced to 26 weeks in prison and suspension for 12 months.