Trucker uses a school bus to rescue 64 dogs and cats to escape a hurricane in South Carolina
A 51-year-old trucker from Tennessee has become the savior for pets abandoned during hurricanes. He bought a school bus and transformed it into a rescue bus.
Tony Alsup has managed to save 53 dogs and 11 cats during his first trip to North Carolina. He doesn't mind facing Hurricane Florence and says he loves what he does.
When most people hear that a hurricane is coming and it's time to evacuate, that's exactly what they do. But that's not the case for Tony Alsup.
When he heard that Hurricane Florence was on its way to the Carolina coast last week he decided it was time for him to head that way too. He was going to rescue as many animals as he could find. 
Trucker uses his yellow school bus to rescue 64 dogs and cats from Hurricane Florence flooding https://t.co/bVkV5qnvFV pic.twitter.com/nmIETqeaMc

— New York Daily News (@NYDailyNews) September 17, 2018
For more on this story go to our Twitter account @amomama_usa. Alsup had transformed an old school bus into an animal transport with the words "EMERGENCY ANIMAL RESCUE SHELTER" written on the side.
His first trip to South Carolina allowed him to rescue 53 dogs and 11 cats on Monday.
"I love it," he said. "People don't believe me, they say it's got to be barking crazy. But no. They know I'm the Alpha dog and I'm not here to hurt them," the truck driver added.
Tony Alsup, un hombre de 51 años que ama los animales, decidió emprender la tarea de rescatar a los perros y gatos que dejaron las personas que huyeron del huracán Florence. Hasta ahora lleva rescatados 64 perros y gatos. https://t.co/1tg49morbV

— Última Hora (@UltimaHoracom) September 17, 2018
Images that he posted on Facebook showed a group of dogs in kennels stacked to the roof of the bus. The Saint Frances Animal Center in Georgetown, S.C. vouched for him.
"It's all true - Tony swooped in at 4am Wednesday morning to pick up our 'leftovers' - the dogs with blocky heads, the ones with heartworm. The ones no one else will ever take. And he got them to safety," they said in a Facebook post.
Tony Alsup has rescued 53 dogs and 11 cats!! https://t.co/6C9ZOFVCzB

— myTalk 107.1 (@mytalk1071) September 17, 2018
Aslup gathered the animals in four South Carolina towns and transported them to a shelter in Alabama. There they would be spread out to other shelters across the country and hopefully be adopted.
Aslup started rescuing animals on a large scale using his bus since last year when Hurricane Harvey hit Texas with floodwaters and during Hurricane Irma. He'd wanted to help after hearing how overcrowded shelters were with lost or rescued animals.
As Florence loomed, trucker Tony Alsup drove into South Carolina in an old yellow school bus, picked up 64 dogs and cats, and bused them to a shelter in Alabama https://t.co/O4QNaFiTNY pic.twitter.com/xpjtVTRPlM

— Erin (@erinruberry) September 17, 2018
"I thought, well what can I do? I'll just go buy a bus," he shared.
The truck driver spent $3,200 to buy an old school bus and drove it to Texas to fill it with pets for the first time. He's been driving into hurricane zones ever since.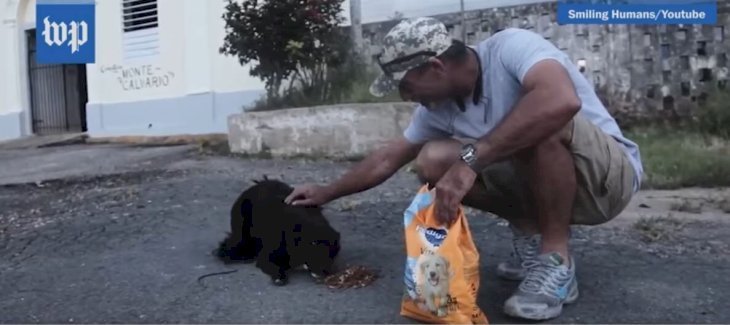 After his trip to South Carolina, he has since headed back into the storm zone going to places like the Lumberton area of North Carolina. This was where a dam was said to be on the verge of possible collapse after being overtopped by floodwaters brought in by Florence.
Last Friday, a journalist for ABC local station WTVD was in the field reporting on the storm when she found herself rescuing a dog. Julie Wilson was recording a video for Facebook Live about the impact the hurricane had on the people in New Bern, North Carolina.
She came across a woman trying to save her dog from the knee-deep water. Wilson asked the woman named Tasha if she thought it was safe to save the dog.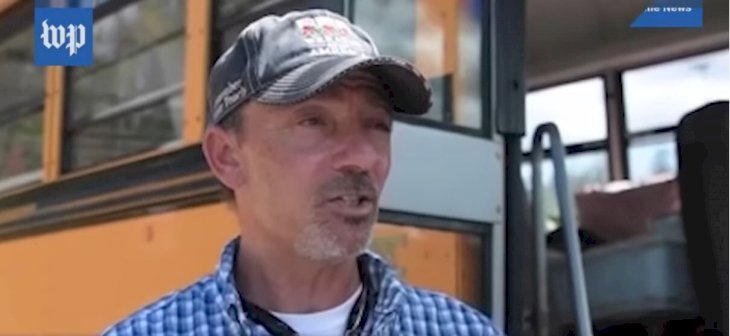 Tasha responded by letting the journalist know that the dog was her daughter's therapy dog and that she had no choice but to save it. Wilson continued to report on the situation in the town but quickly noticed that Tasha needed help.
Then she asks Tasha to hold the camera as she picks up the dog herself and helped rescue it from the floodwater before continuing with her job.