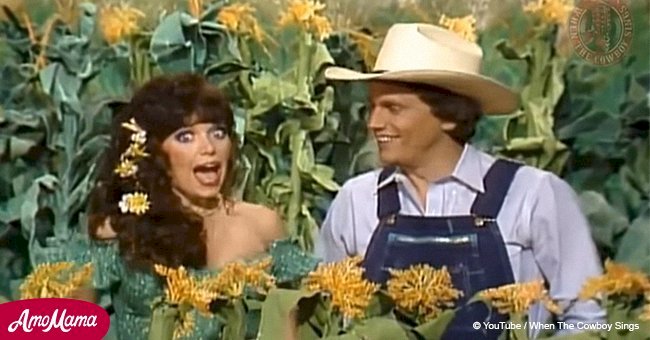 Throwback video shows George Strait and the Hee Haw Gang's 'Comedy in the Cornfield'
George Strait's surprising shot at comedy on a television show of the 60's resurfaced and is taking the internet by the storm.
A YouTube video of one of the episodes of "Hee Haw" television show was uploaded by When The Cowboy Sings and it features the King of Country, Strait, as one of the comedians.
In the surprising clip, Strait tries his hand at comedy appearing alongside the "Hee Haw" gang in a staged cornfield. The brief video also features other country music stars including Statler Brothers and Roy Acuff.
The funny clip begins with Strait's entry first. He is dressed in overalls and a cowboy hat. His handsome features is amply displayed as he grins and tells a joke about a lesson he learned in college.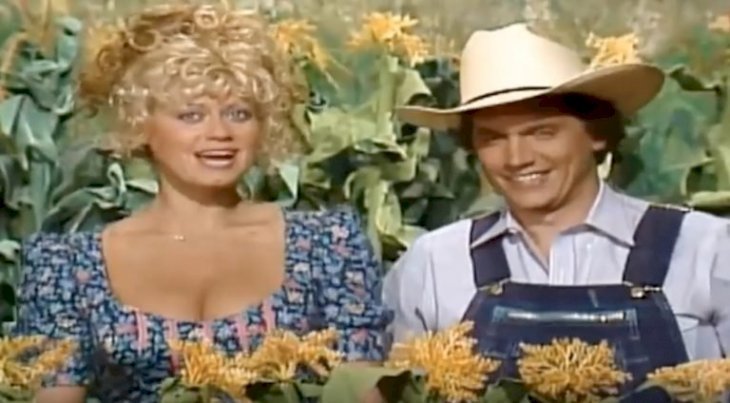 Source: YouTube/When The Cowboy Sings
Follow us on Twitter to learn more.
"About the only thing I learned was how to appreciate the two-party system… yeah, one party Friday night and one party Saturday night." He smiles smugly at his own joke before ducking underneath the corn stalks surrounding him.
Following Strait's example, the Statler Brothers pop their heads out of the cornfield and start a series of 'my mother-in-law is so ugly…' jokes.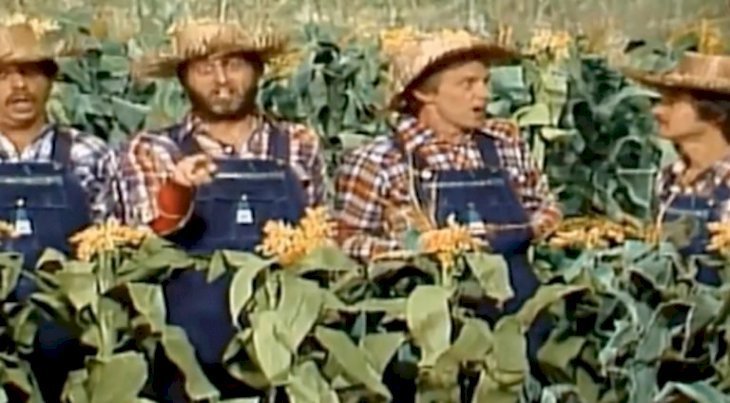 Source: YouTube/When The Cowboy Sings
Harold Reid opens the sketch with the joke, and Don Reid follows it up with, "Mine looks like she fell off an ugly tree and hit every limb coming all the way down."
Then the other members of the band, Phil and Jimmy, also join in the joke series before Jimmy finally wins the friendly contest with his joke.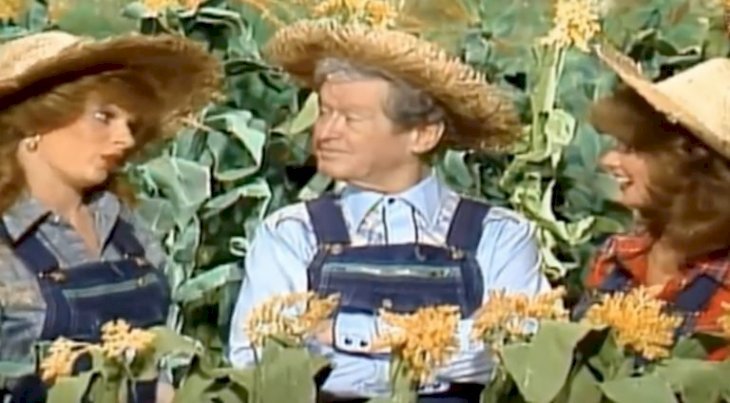 Source: YouTube/When The Cowboy Sings
At one point, even Roy Acuff makes an appearance. He pops out of the cornfield in between two beautiful actresses.
Toward the conclusion of the sketch, Strait comes back out from the cornfield for one last funny dialogue.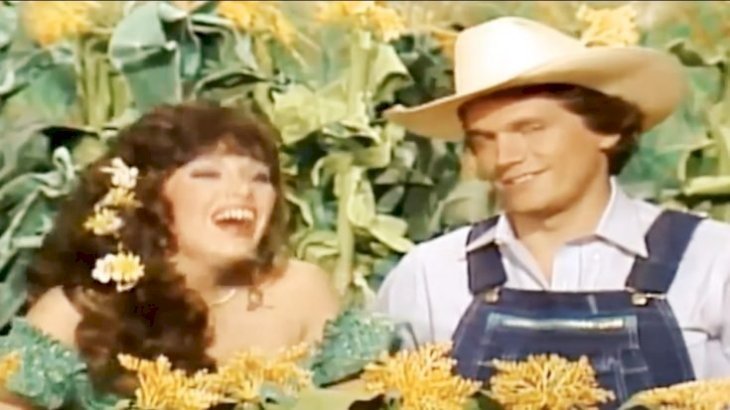 Source: YouTube/When The Cowboy Sings
According to When The Cowboy Sings official website, the cornfield styled show was patterned after Laugh-in's "Joke Wall," where the comedians, cast members, and guest stars, pop up to tell jokes and one-liners.
The appearance of guest stars was quite popular in the television show with many known faces from the TV station running the program and other music radio personalities performing the sketch regularly.
Strait's stature as one of the greatest country musicians of all time is known to all. His comedy endeavor is as well known to a few regular viewers of the iconic TV show. But people rarely know about his surprising linkage to a media mogul.
The legendary musician is related to the famous business tycoon and the chairman of Amazon, Jeff Bezos, who is a maternal cousin to Strait.
Please fill in your e-mail so we can share with you our top stories!