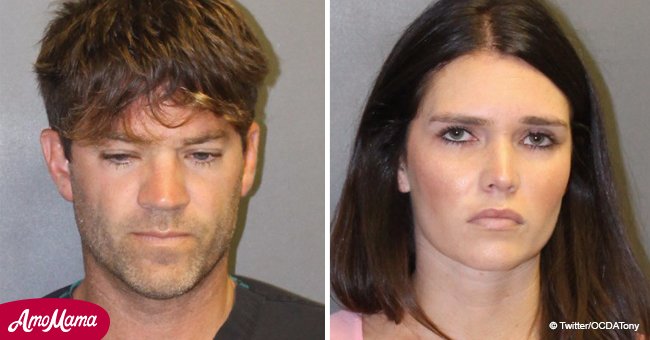 Surgeon and girlfriend suspected of drugging and assaulting hundreds of victims

A surgeon from Santa Ana, California and his girlfriend was arrested on charges of sexual assault.
The Orange County District Attorney released a statement regarding the arrest, warning people that rapists could be respected members of the community as well.
Read more on our Twitter account, @amomama_usa. Investigating officers believe there to be hundreds, if not thousands, of victims.
Two victims, known only as Jane Doe 1 and Jane Doe 2 at this time, came forward with details about their encounters with the surgeon and his girlfriend in 2016.
TWO VICTIMS' ACCOUNTS
Jane Doe 1, a 32-year-old woman from Newport Beach, said the couple invited her to a boat party where they "heavily intoxicated [her] with substances."
Due to that, she was unable to resist the rape and had reported the case the following day.
Jane Doe 2, also from Newport Beach, was also drugged but woke up during the attempted rape and screamed for help. A neighbor came to her aide.
The 38-year-old Grant William Ribocheaux and his girlfriend, Cerissa Laura Riley, 31, was released on the same day of their arrest, on a bond of $100,000.
THE COUPLE'S MODUS OPERANDI
They targeted women in bars, using either alcohol or drugs to inhibit their responses.
The victims were then brought to Robicheaux's apartment where they were assaulted and raped. Many of the sex acts were captured on film.
District Attorney said: "We believe the defendants used their good looks and charms to lower the inhibitions of their potential prey."
He added that "we have all heard of a wolf dressing up in sheep's clothing. But a wolf can wear scrubs or a doctor's clothing."
Other charges levied against the pair also include the possession of illegal drugs and unregistered rifles and firearms.
WHO THEY ARE
Robicheaux rose to fame after he appeared on Bravo's "Online Dating Rituals of the American Male." It is yet uncertain at this stage where Riely works.
However, she said in a video that she was "pursuing a teaching credential in physical education."
SIMILAR CASES
In a related case, orthopedic surgeon Donald Ozumba from Dallas was charged with raping several of his patients, including a 71-year-old woman.
While the spotlight is also on the entertainment industry, the latest actor to be accused of sexual misconduct is Gerard Depardieu. Read the full account here.
An investigation has been launched but Depardieu's lawyer maintains the "Greencard" actor is innocent. He said:
"I regret the public nature of this process which poses a major prejudice to Gérard Depardieu, whose innocence I am convinced will be recognized."
Please fill in your e-mail so we can share with you our top stories!