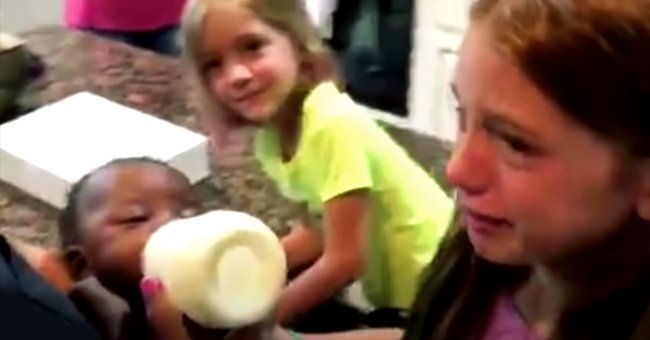 facebook.com/michael.shane.p
Daughter Sees Mom Bringing a New Baby Home and Starts Crying

When a couple brought their new baby girl home, their daughters were caught off-guard. The girls' reaction was priceless and left their parents equally emotional.
Gaining a sibling is a memorable and often exciting experience for brothers and sisters. While families may need time to adjust to their new members, they are always thrilled to have another person to love.
When two sisters saw their mom holding a new baby, they couldn't hide their feelings, and their emotions were all over the place. Read their story and find out why they were so surprised.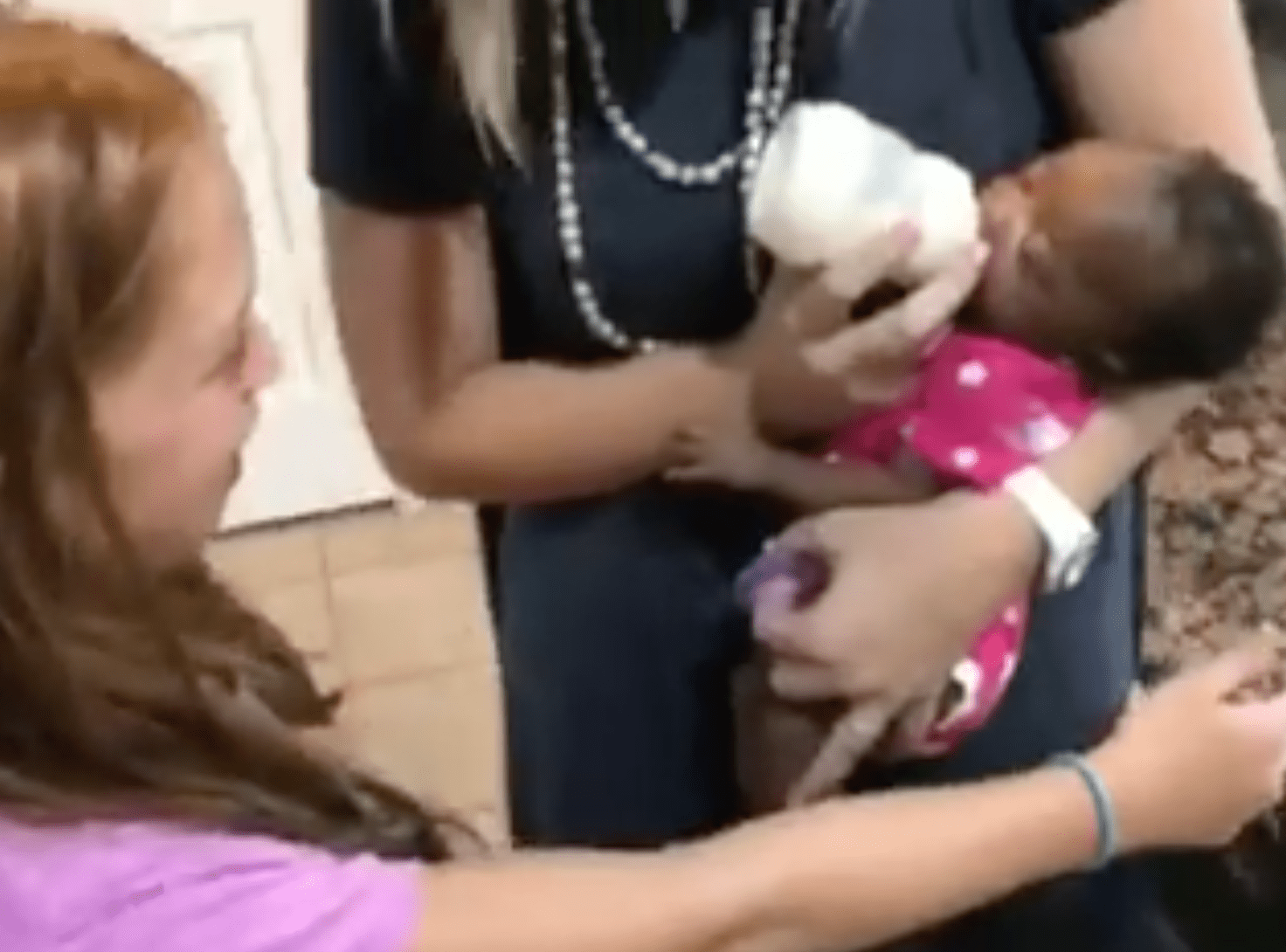 A big sister wants to hold her new sibling. | Source: facebook.com/M Shane Pruitt
THE SISTERS WERE SHOCKED
"Are you kidding me?" asked a stunned little girl in 2017. She had just laid eyes on a baby and had no idea what was happening.
Her older sister was also shocked and burst into tears as she asked their mom for an explanation. The girls didn't know their parents were bringing home a new sibling, and the surprise left them in awe.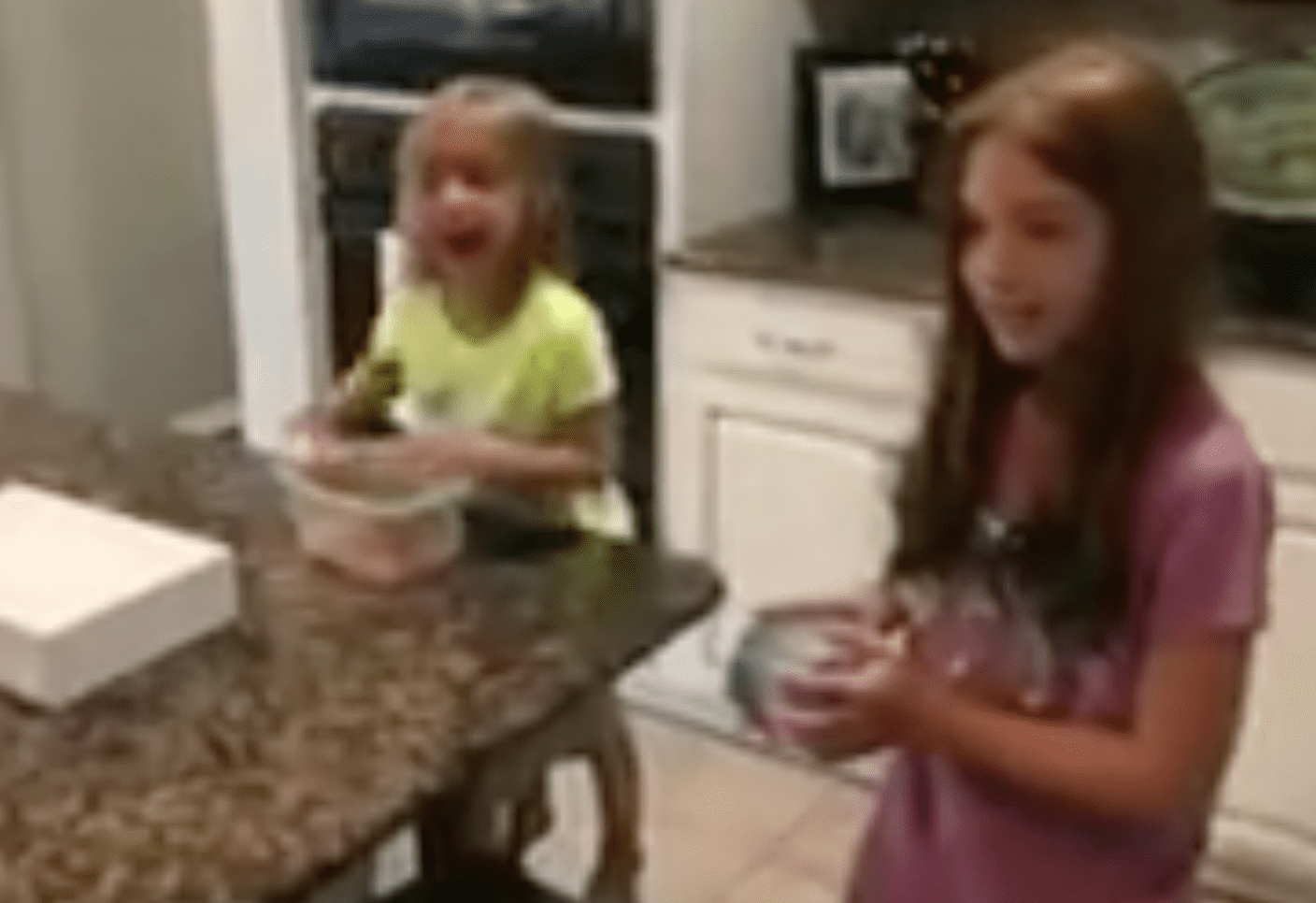 Sisters are speechless when they see their new baby sister. | Source: facebook.com/M Shane Pruitt
THE PARENTS PLANNED TO EXPAND THEIR FAMILY
Shane and Kasi Pruitt adored their family of six, which consisted of two biological daughters, Raygen and Harper, and two adopted sons.
However, the Texas couple still had love to give. They planned to expand their family via adoption again and were in touch with an agency.
THE ADOPTION HAPPENED RAPIDLY
When Shane and Kasi Pruitt learned there might be a baby girl placed in their care, they were excited. However, they never anticipated the adoption to take place so rapidly.
Shane explained:
"We got a call on Tuesday night about this possibility. We met with our lawyer and the birth mom at 8 a.m. [the next day]. It was very fast and we didn't have a chance to talk to our kids about it."
THEY RECORDED THE HEARTFELT REVEAL
When the couple arrived home with their new bundle of joy, they couldn't wait to share the news with the rest of the family. They knew their children were open to the idea of gaining a sibling, so they decided to record the big moment.
In the now-viral clip, the father shared:
"We've had a crazy morning. We wanted to introduce you to our baby daughter. Our kids have no clue. We wanted to share this with you."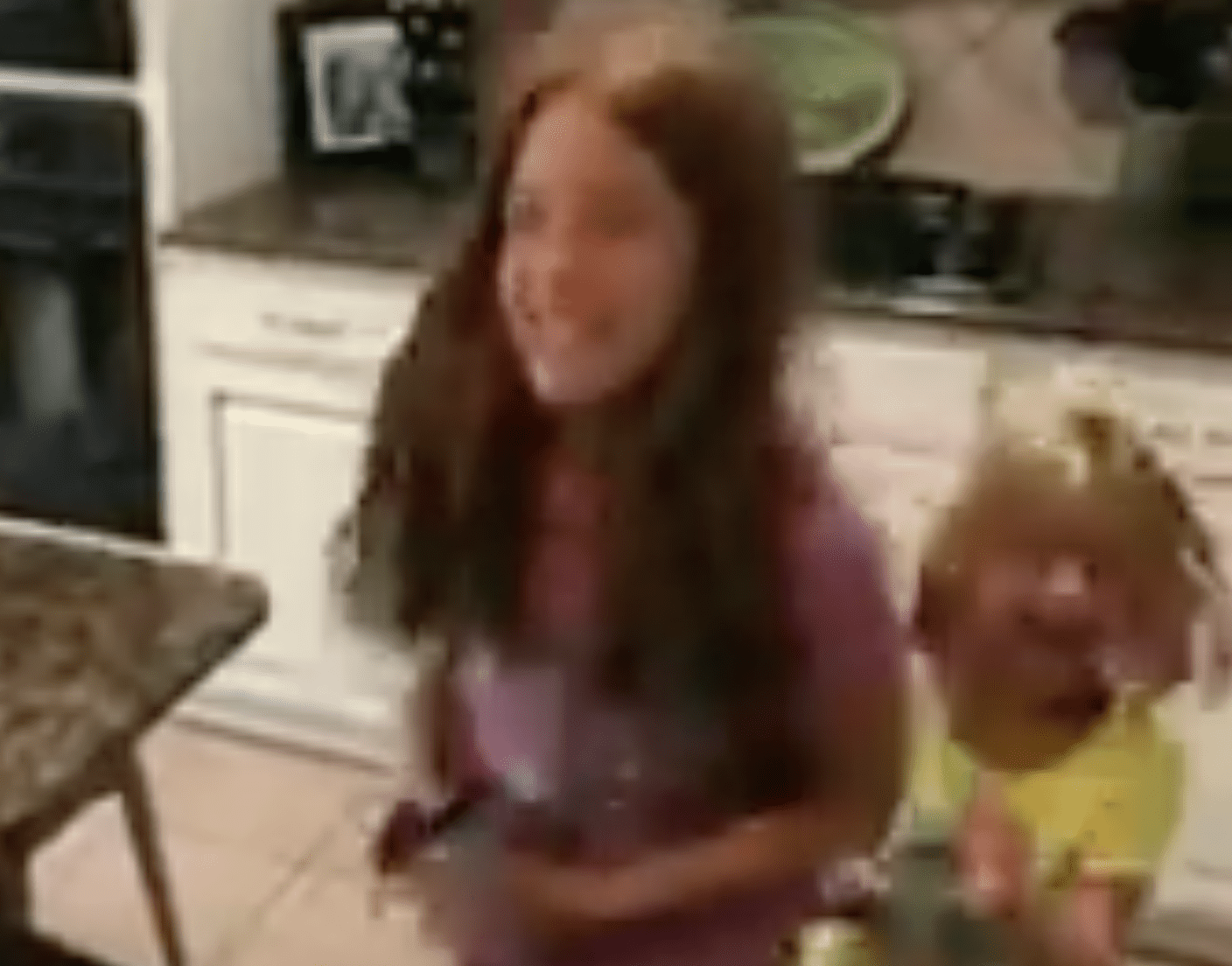 Sisters jump for joy when they meet their new sibling. | Source: facebook.com/M Shane Pruitt
THEIR EMOTIONAL REACTIONS
Shane excitedly followed his wife into the house where their daughters were going about their business—he never anticipated their emotional reactions.
The daughters cried and hugged their mother, and they couldn't stop staring at the baby in wonder. Raygen instantly wanted to hold her new sister.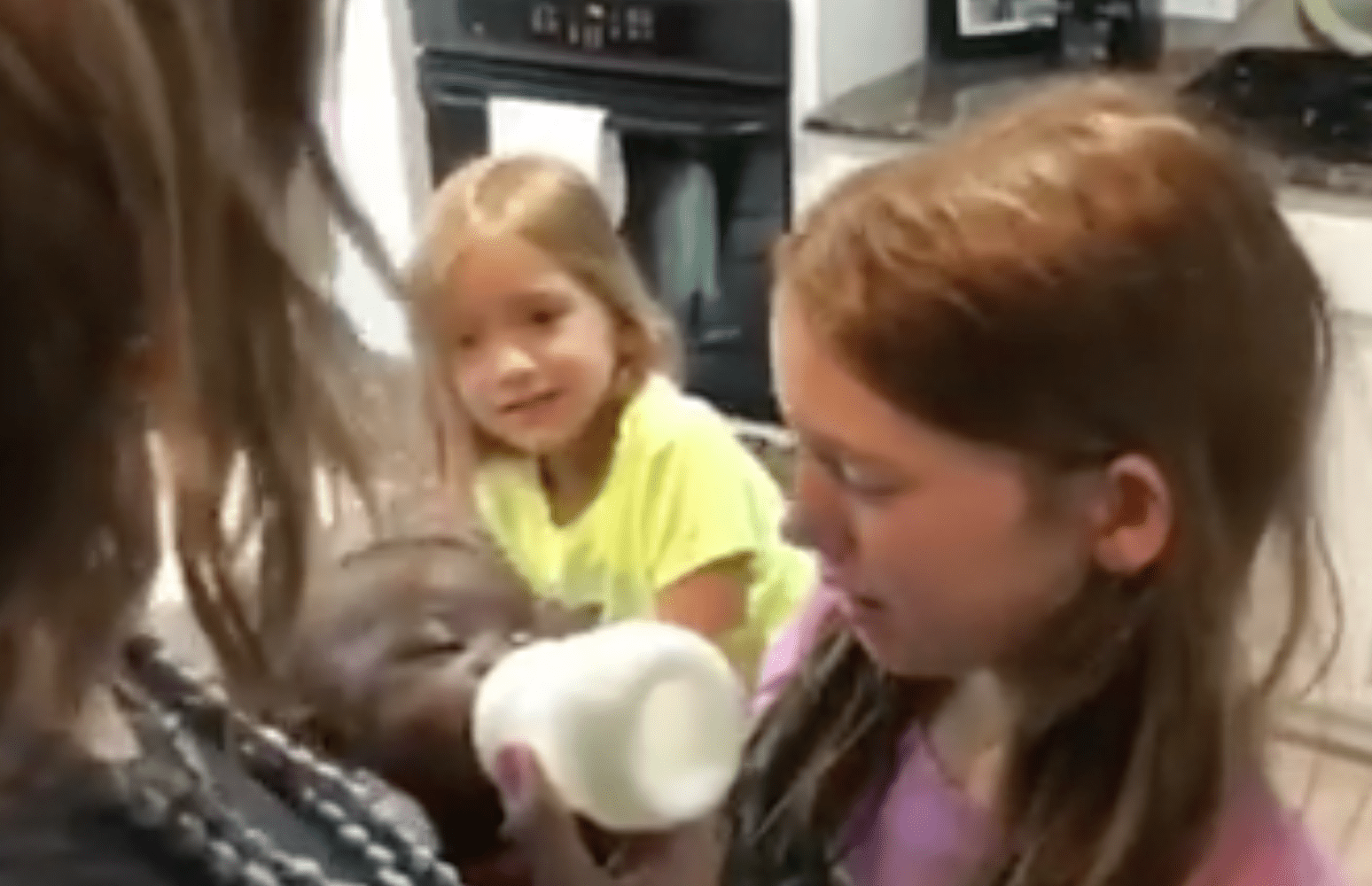 Sisters adore their new sibling. | Source: facebook.com/M Shane Pruitt
THE VIDEO BLESSED THEIR HEARTS
Their dad asked them if they would love their new sister, to which they replied with an enthusiastic "Yes!" Shaun later added that his daughter's reactions matched their personalities perfectly.
He also noted that they were glad they recorded the moment because it was beautiful to watch it again. He said:
"It just blessed our heart and made us feel blessed as parents, to not only see our family grow but it also blessed us to see our older children respond in that way."
THE ONLINE REACTION
The family shared the clip online to inform friends and family about the newest member of their family, whom they called "a gift" from their great God.
One user said the parents were "wonderful." Someone else also noted: "This is the sweetest video ever! Congratulations to all of you!!"
Another commenter encouraged them and added:
"Congratulations! Five kids is crazy and wonderful! I used to say, 'It's not a job, it's an adventure!' Enjoy your adventure."
ANOTHER COUPLE SURPRISED THEIR KIDS WITH A BABY
The Pruitt couple were not the only ones to surprise their kids with a new baby. In 2015, Courtney and her husband Steve told their three young kids they had a joint present under the Christmas tree.
Chloe, Emma, and Maci raced to see what was waiting for them, but it was unlike anything they could imagine and the best gift they had ever received. It was a three-day-old baby boy named Nathan.
Their parents brought him home without informing the kids that they were gaining a new brother—the precious gift made for an unforgettable Christmas.
ADOPTION BROUGHT THEM UNPARALLELED JOY
In a video of the special moment, the children were beside themselves, squealing and jumping around. One of them even stated that they might wet their pants from excitement!
Gaining a new member of the family is always exciting, and evidently, it is even more thrilling when it comes as a surprise. Today's stories display the beauty of adoption.
They showcased that while adoption changes a child's life, it also brings unparalleled joy into the places that become their forever homes.
Please fill in your e-mail so we can share with you our top stories!