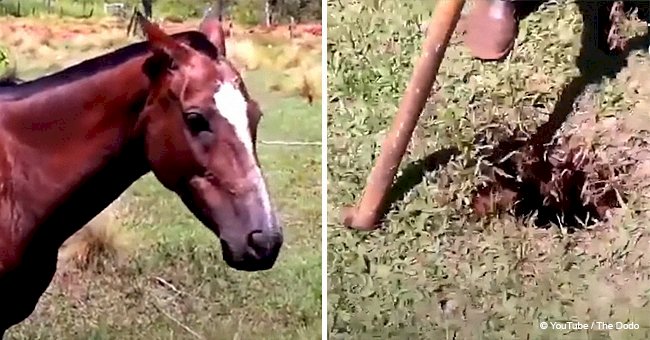 Men rescue newborn horse from ant's nest and foal's reunion with nervous mom goes viral

When a couple of horse owners saw one of their mares who they knew was pregnant the day before running around visibly worried and without her baby bump, they rushed into action to rescue her distressed foal.
Being a parent is something that gives plenty of joy. But daughters and sons, especially newborns, can be an endless source of anxiety for parents, no matter if they are human or not, as Inspire More reported.
This incident took place on a farm in San Gabriel do Oeste, Brazil, hours after a female horse named Boneca gave birth. Her son, born overnight, was quick to get himself in trouble. Read more on our Twitter account @amomama_usa
It is impossible to know under what circumstances the unlucky foal put himself in that unpleasant situation. Maybe his mother didn't pay attention to him for a minute or he was just that clumsy, but he surely gave Boneca a good scare.
The farmers wanted to check on Boneca, who was at the final stages of her pregnancy the last time they saw her. When in front of her, the men figured she had already given birth, but her baby was nowhere to be seen.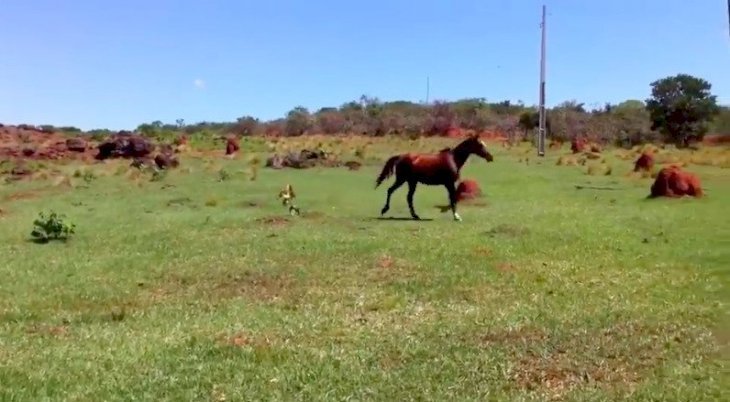 Source: Youtube/The Dodo
This fact and Boneca's agitation made the owners worried about something wrong happening to the hours-old foal, and they immediately set off to search the area.
They saw nothing, but soon they heard cries coming from underground. The sounds lead the farmers to a small hole in the pasture. It was an ant's nest, and Boneca's newborn had fallen directly into it.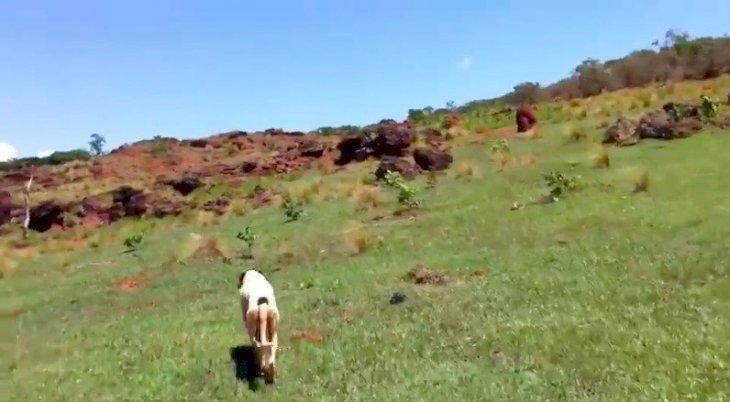 Source: Youtube/The Dodo
The men rapidly set to the task of freeing the foal from his trap, which was not an easy task, while Boneca circled them anxiously, as she couldn't wait to reunite with her baby and make sure he was fine.
They had to make the hole big enough to pull the young animal out, but with the help of a hoe the man managed to dig enough dirt to maneuver, and they got him out unharmed.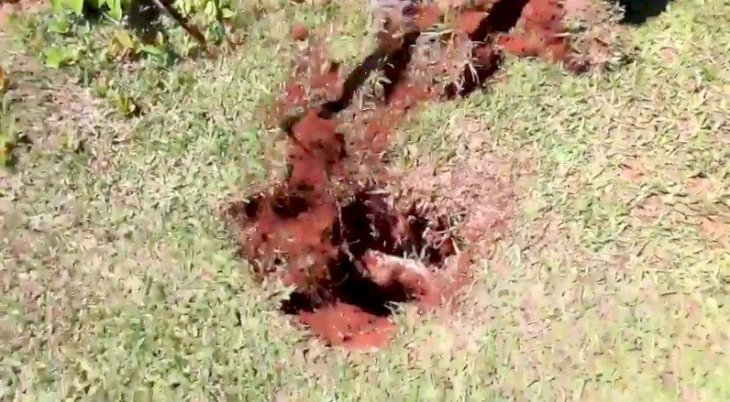 Source: Youtube/The Dodo
After the ordeal he underwent, the foal was very hungry, and he ran straight to his mother to be fed. The farmers decided to name him Ant for obvious reasons.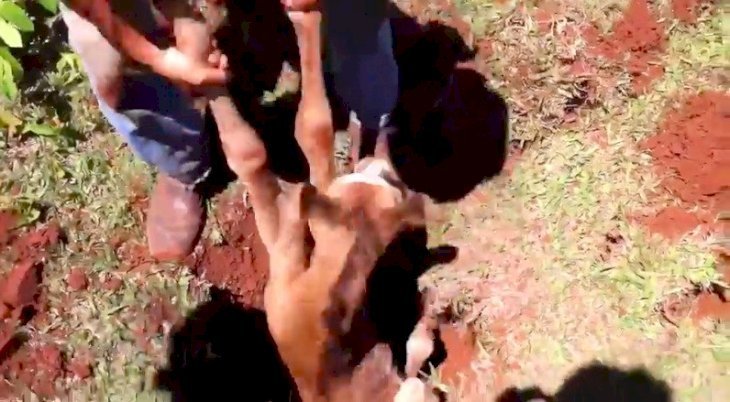 Source: Youtube/The Dodo
Baby horses are naturally restless and silly, and they could easily get in trouble all the time if their mothers and humans weren't constantly watching them. But as long and we can keep them safe, they are the most fun to watch.
But their silliness doesn't always end when they become fully grown horses, as a creative animal from Texas proved when he tricked a passerby into believing he was dead by lying in a field with his legs up in the air.
Another remarkable case was the one involving a Haflinger foal named Blitz who was supposed to follow his mother in an exhibition but instead went crazy with the attention he received and ended up stealing the show.
The a little over 1 minute clip of his mischief was uploaded on March 5, 2010, and has been viewed more than 1.2 million times, receiving 13.000 likes and hundreds of comments.
Please fill in your e-mail so we can share with you our top stories!