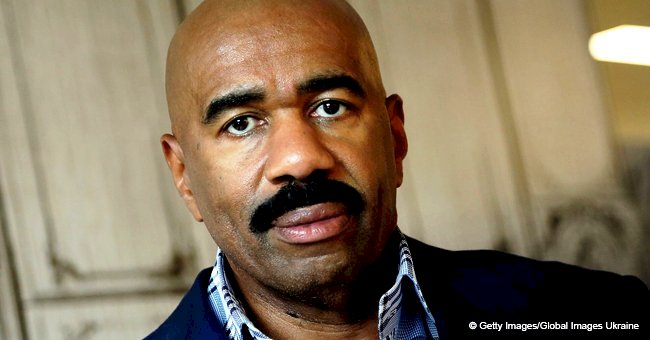 Steve Harvey's talk show 'Steve' reportedly to be replaced after years of being on air
Steve Harvey's talk show "Steve" is reportedly scheduled to be replaced by a new segment after being on air for years. This comes after NBC purchased "The Kelly Clarkson Show", hoping to debut it on their channel soon.
Now that "The Kelly Clarkson Show" was given a fall 2019 debut go signal, it seems "Steve" is in danger of being replaced. Given that the new show is set to get a prime slot on the NBC stations which will air as the lead-in to "Ellen", it seems Steve Harvey might need to step aside as that is the time period he has been occupying for several seasons now.
Although it is unclear what will happen to "Steve", which is currently being produced by IMG Original Content, which replaced Endemol Shine North America beginning last fall. It is currently being distributed by NBCU TV Distribution, but rumor has it that the company can no longer handle the show, and so IMG might have to take it elsewhere.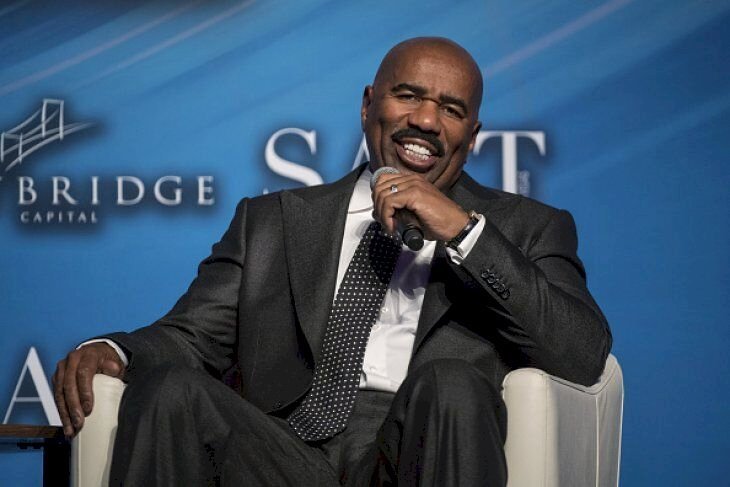 Source: Getty Images
Due to the new ownership of "Steve" which relocated from Chicago to Los Angeles, the funding became too expensive. However, since the show has been a television staple for decades, IMG intends to continue with the show.
"Steve" and "The Ellen DeGeneres Show" are both the top-ranking daytime shows for NBC, but now, one of them has to give way to "The Kelly Clarkson Show", which is produced by NBCUniversal themselves.
After a management revamps in 2016, the NBC head of alternative Paul Telegdy took over the first-run syndication division. Since then, there have been clear changes, such as Clarkson being recruited for "The Voice", and then later on bagging her own show. Upon the finalization of the upcoming show, Telegdy said:
"The incomparable Kelly Clarkson takes everything she touches to another level and we couldn't be happier to bring her talent, humor, generosity and compassion to daytime next year. With Kelly's cross-generational appeal and extraordinary ability to understand and connect with viewers, The Kelly Clarkson Show will have something for everyone."
While "Steve" could be seen as a more traditional comedy talk show, which includes life lessons and even matchmaking, Kelly's could be described as a fun and energetic show that somehow hopes to break tradition. Each episode will be featuring stories, celebrity guests, humor, and of course, music.
Please fill in your e-mail so we can share with you our top stories!