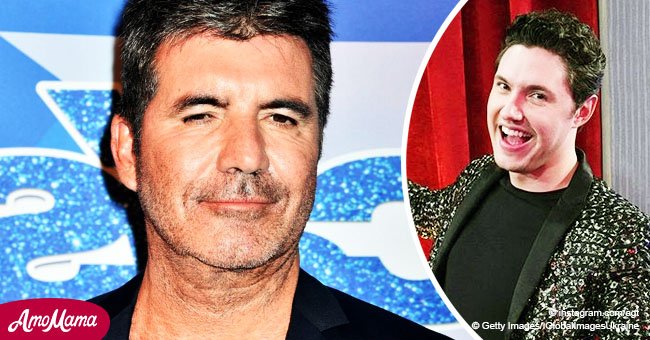 Simon Cowell fans fire back over his unkind comment toward a contestant
Simon Cowell, who is the most famous member of the jury of America's Got Talent contest, made several of his fans angry for his criticism of a contestant.
The night of Tuesday, September 18, after Daniel Emmet captivated both the audience and the jury of America's Got Talent with his wonderful performance, Cowell decided to criticize him for his dress and nobody agreed with him.
Emmett sang the famous musical success 'Perfect' by Ed Sheeran, however, it gave him a great change by singing a version of the song in Italian and with his particular lyrical style that has characterized him in all his presentations throughout the contest.
The audience could not contain its excitement and decided to congratulate Emmet with a moving standing ovation to which the jury of the contest joined. Even Tyra Banks was dazzled by the incredible performance she had just seen. Read more on our Twitter account @amomama_usa
However, Cowell, having nothing to criticize about the young singer's performance, decided to make a negative comment about Emmet's appearance by telling him that he had chosen his clothes wrong and that his jacket was not good at all.
This comment perplexed those present, who believe that Cowell is not right in what he said. Is it possible that Cowell just wanted to say some negative comment to not lose the habit?
The truth is that the young Emmet made an excellent presentation and is already preparing for the final. We wish you a lot of luck and that the judges are in your favor.
These televised talent contest programs are able to move the fibers of the most stoic, as in the case of Michael Ketterer. This incredible contestant managed to delight the entire audience and surprise the judges with his impeccable country music performance.
He ended up being one of the 10 contestants who got to the finale of the competition and thanks to Cowell, Ketterer had the great opportunity of singing with his favorite country singer Garth Brooks.
So Cowell is not really the ogre everyone thinks he is, in fact, he has even apologized on camera. Let's not be so hard on him and let the man do his job.
Please fill in your e-mail so we can share with you our top stories!