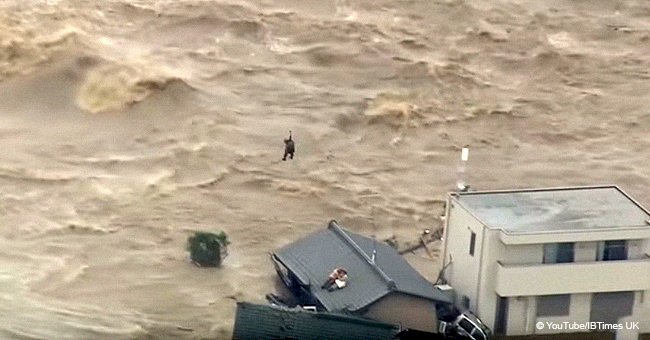 Couple wouldn't leave their pet dogs behind during a flood, risking their own lives to save them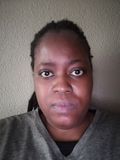 Citizens living in eastern Japan fought for their lives in September 2015 when they were faced with heavy flooding. One couple living in Joso City ended up on the roof of their house.
Video footage showed how water surrounded the couple's home with other houses engulfed by the water. The couple not only saved themselves by going to their roof, but they also saved their two dogs.
On September 10, 2015, a couple in Joso City realized that the heavy flooding around them would cause their deaths so they carried their two dogs to the rooftop of their home and waited for help. Japan's Self-Defence Force (SDF) was, luckily, on hand doing evacuations via helicopter.
Torrential rain had caused the Kinugawa River to burst its banks and inundate the area the previous day. In video footage, the rescue team could be seen hovering above the couple's home.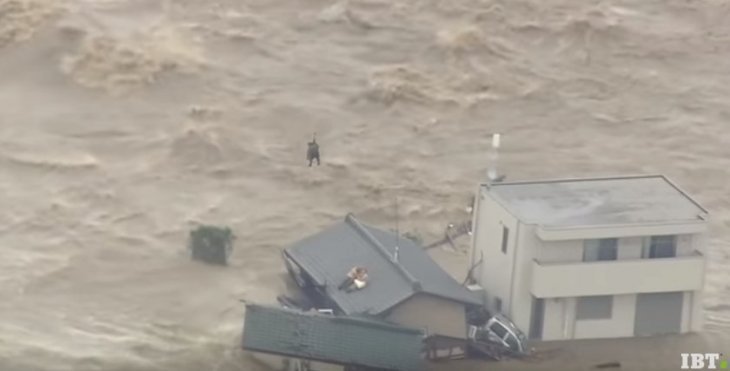 Source: YouTube/IBTimes UK
For more on this story go to our Twitter account @amomama_usa. One rescuer comes down from the helicopter and secures and lifts up the woman and a dog.
When they are safely on the helicopter, the rescuer goes back down and retrieves the man and the remaining dog. Water can be seen gushing violently around the couple's house.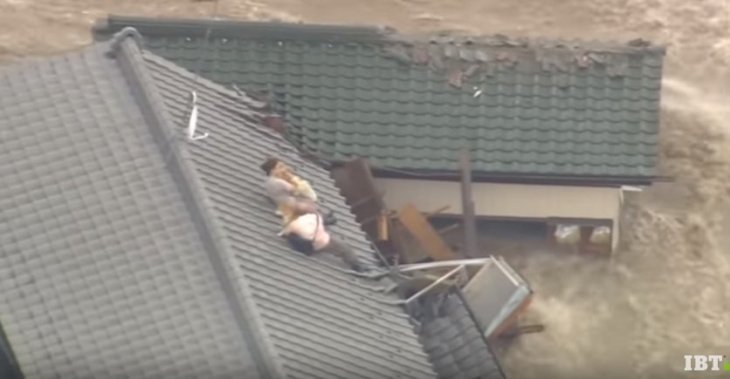 Source: YouTube/IBTimes UK
Authorities were forced to issue "rare weather warnings" because of the record-breaking rain. The warning was made for 5 million people living in eastern Japan.
Around 800,000 people were advised to evacuate the affected area. In that month, some places got more than twice their usual monthly rain in just 48 hours.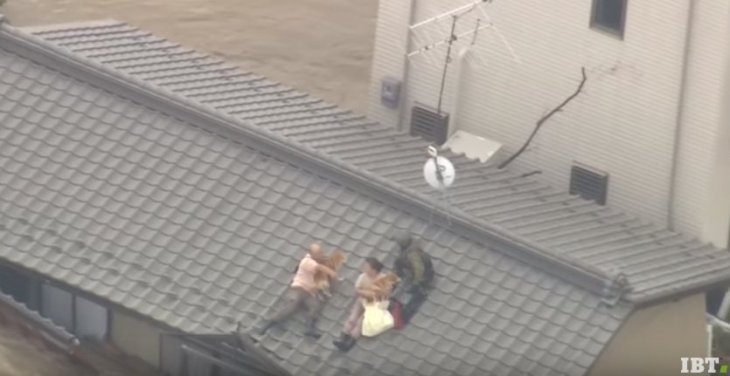 Source: YouTube/IBTimes UK
Tropical Storm Etau was responsible for the damage as it cut across the main island of Honshu on September 9. It was reported that the rainfall reached 24 inches in one part of Ibaraki region, where Joso is located.
At the time, Japan's NHK stated that 2 people had gone missing in the floods.
The Japanese Prime Minister Shinzo Abe had this to say:
"The government will work as one to prioritize the safety of the people and do our best to prevent any further disaster."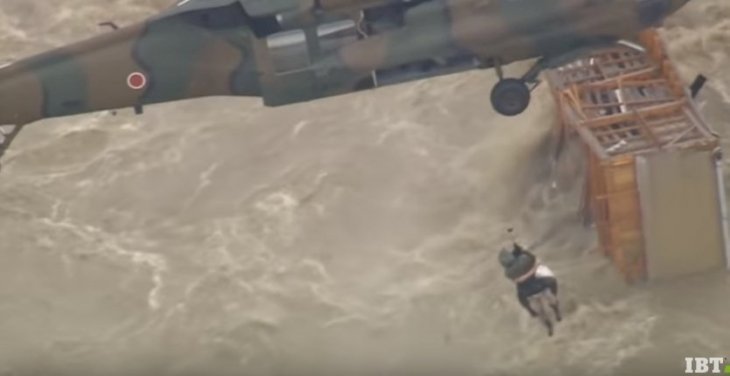 Source: YouTube/IBTimes UK
The country has worked very hard to improve its disaster response measures. The extra came after they faced the 2011 earthquake and tsunami which left 20,000 people dead.
At the time, the Japan Meteorological Agency had warned that there would be more rainfall of at least 200mm in parts of eastern Japan. The rain was predicted to stop on September 11.
This year, the US faced a battle with Hurricane Florence which started, coincidentally, this month. Reports stated that at least 37 people have died in storm-related incidents.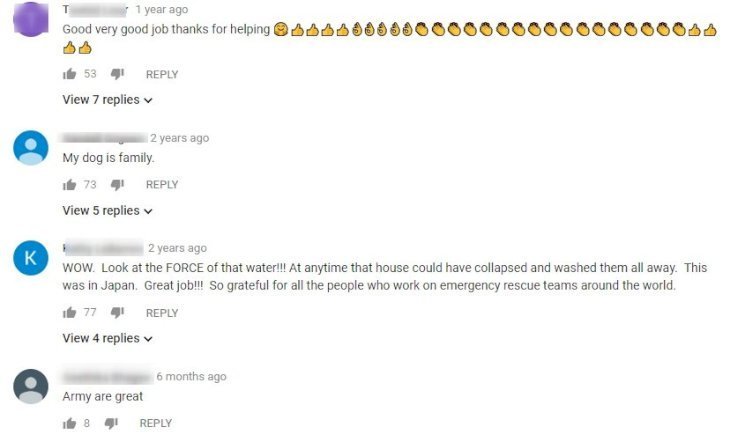 Source: YouTube/IBTimes UK
In North Carolina, 343,000 people were without power. By Tuesday, Florence was a post-tropical cyclone and was located about 105 miles west-northwest of New York City.
Elizabethtown in North Carolina had nearly 36 inches of rain and other towns have experienced around 30 inches since last Thursday.
Please fill in your e-mail so we can share with you our top stories!