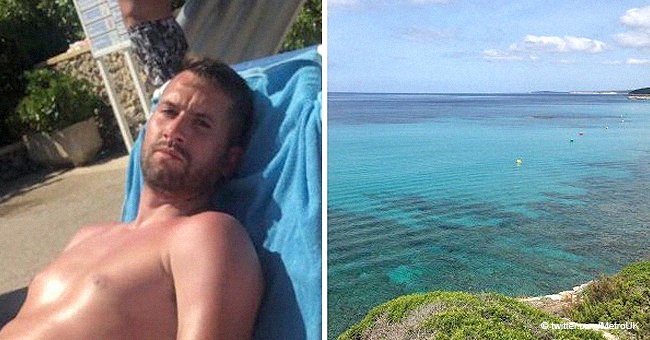 Man who saved two kids from drowning in hotel pool now wants compensation
32-year-old Steven Tartt from Merseyside, UK saved a 7-year-old boy and a 6-year-old girl from drowning in a hotel pool. He now wants a compensation for his ruined holiday trip.
Tartt jumped into the water after spotting the two children struggling in the water at the Victoria Playa hotel in Santo Tomas, Spain. He dived into the deep end to bring the children back to safety, according to Liverpool Echo.
Following Tartt's valiant act, the attention turned on the on-duty lifeguard, who failed to respond to the emergency. The lifeguard was since dismissed, but Tartt is now speaking out against him.
Tartt claimed that his holiday was 'ruined' because of the incident and he wanted compensation from TUI, his holiday firm.
Follow us on Twitter to learn more.
He told the Liverpool Echo, "It ruined my holiday, I had to take a week off work, and I'm self-employed."
The source also quoted him as writing on social media, 'So [I] goes on holiday in June [sic], 3rd day of the holiday I had to jump in and help 2 drowning children, ruined the rest of the holiday because the lifeguard wasn't doing his job.'
Tartt then revealed that he spoke to TUI and asked them if they would take some responsibility for ruining his holiday by putting him at a hotel that could not hire capable staff.
However, the holiday company refused from taking any responsibility and also declared that they won't be asking the hotel to take the responsibility either because it might harm their relationship and 'lose business and money,' Tartt wrote.
The company informed Tartt that deciding to jump into the pool was his decision and he alone was responsible for it.
According to the source, Tartt at least received a bottle of sparkling wine as a sign of gratitude for his selfless heroics, but he was offered nothing more than that.
There is always some risk surrounding children each time they step into a swimming pool. It is important for the parents and the guardians to be focused and aware about their children's status whenever they are out in the pool.
Back in August, the German Lifeguard Association (DLRG) even issued a warning to the parents about the increasing number of children drowning while parents are distracted by their phones.
Please fill in your e-mail so we can share with you our top stories!