Thomas Markle reportedly receives death threats from a criminal
It seems that Meghan Markle's estranged father can't stay out of trouble, although this time it can't be said that it is his fault. He tried to help an abused woman and her daughter and he became the target of a hostile man.
The 74-year-old retired Emmy-winning lighting director is calling the attention of the media once again after being allegedly the subject of multiple life-threats from the abusive former boyfriend of a woman from his community, according to Daily Mail.
The incident, in which a Mexican man named José Sandoval reportedly drove by Markle's Rosarito Beach home shouting menacing things and slashed his car tyres, was reported to the local police among some other accusations.
Markle spent two hours giving a witness statement to the city of Tijuana's authorities to help the case of 49-year-old Loni Davis, who is seeking legal protection from Sandoval. Read more on our Twitter account @amomama_usa
As the source reported, 49-year-old Sandoval has been trying to intimidate his former romantic partner with a series of threats that included Markle for being a close friend and benefactor of Davis, something that Sandoval finds suspicious.
"Tom has been nothing but a supportive friend. He's been a rock for me and my daughter and I'm sorry he's been dragged into this violent and abusive situation."
-Loni Davis, Daily Mail, September 15, 2018.
"My daughter calls Tom "Uncle". He's the most genuine and kind person I know and the most stable male figure my daughter has ever known," Davis said, referring to her 11-year-old daughter Jocelyn, in an interview with Daily Mail.
"My ex-boyfriend is demented. He has threatened to kill me and my daughter multiple times and has made multiple threats to Tom's life," added the distressed woman.
Markle and Davis know each other for being part of the same gated community, and the two have become close friends, with Markle doing all he can to help her move to a safer environment for her and her little girl.
But his proximity to Davis has make Markle an enemy in Sandoval's mind, who believes Markle to be Davis's boyfriend since the two were photographed by a paparazzo while eating at a restaurant.
"He thought something sexual was going on between Lori and me but it's not. Lori isn't my girlfriend. She hasn't hustled me for money. I've helped her financially so that she could get to a safe place to live with her daughter," said Markle.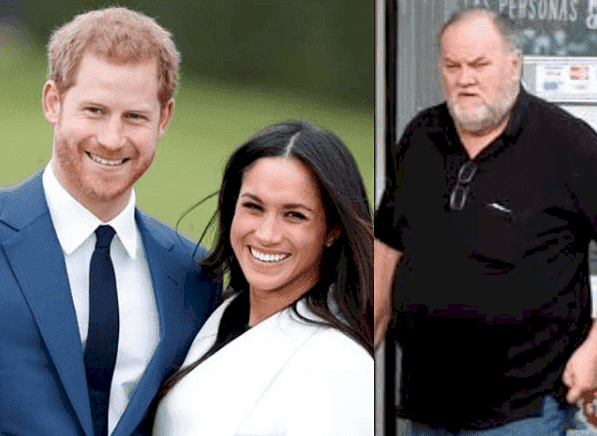 Markle said that he had decided to stop making declarations to the media since his infamous July 2018 interview with Mail on Sunday backfired, making his relationship with his daughter even more difficult, but he made an exception this time with the hope of helping Davis's case.
It is hard to believe that he can keep his word about staying away from the media, since he promised to do it not long before sitting for no less than 9 hours to tell Daily Mail everything that crossed his mind regarding Meghan and the royal family.
The things Tom said in the scandalous interview put Meghan in a difficult situation, and since then, she reportedly has no contact with her father. According to a source that talked to Daily Mail, she is waiting for him to reach out "in a respectful manner" and not through the media.
As US Weekly reported, amid this dark situation for the Duchess of Sussex, she has always been supported by her grandmother-in-law, also known as the Queen of England, who according to a palace insider "has only sympathy" for her.
The news outlet claims that the 92-year-old head of state has Meghan in the greatest esteem and that "there's a warmth between the two that's genuine and loving," quoting the above-mentioned insider.