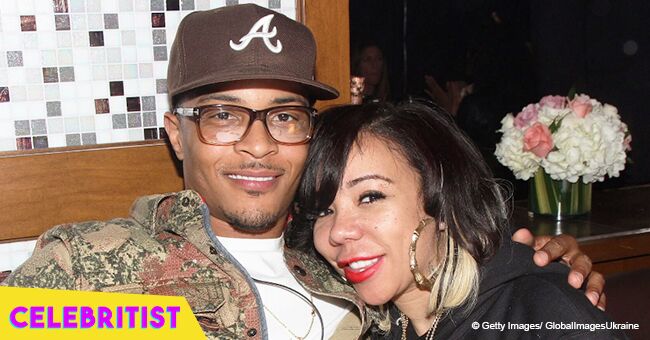 Tiny Harris looks radiant in low-cut top while T.I. smirks at her side in recent video

Tiny Harris is given notice for her looking radiant in a low-cut top while T.I. smirks on her side. Recent video's and photos of Tiny show she's been glowing more.
A video recently posted on Instagram by @officialxscape shows Tiny Harris in a low-cut top and brown hair with blonde highlights, all glammed up. Her husband, rapper, T.I. Harris was right by her side, showing support while the voice in the background said "girl, she looks [expletive] good, yeah, she do." The video was taken before a performance with her 90's group, "Xscape" and got almost 100,000 views.
Instagram users showed nothing buy love in the comment section. They agree with her glow up saying:
"She really really look good and T.I. know he love it"
"She's certainly a beauty and if it is a NEW Glam team or maybe just a new approach,. It's definitely working…"
"Look at him with that side eye knowing she look great! He is hilarious! Get it Tiny!"
Their comments were all referring to T.I.'s side eye look at Tiny, which definitely proved how smitten he was with his wife of ten years.
In the recent months, however, their relationship has not been as strong. Last July, Tiny revealed in an interview that she hired a private investigator to follow her husband. This was a choice she made after suspecting T.I. of cheating on her with other women. She said:
"I definitely would recommend it. It is expensive, though. But it worked."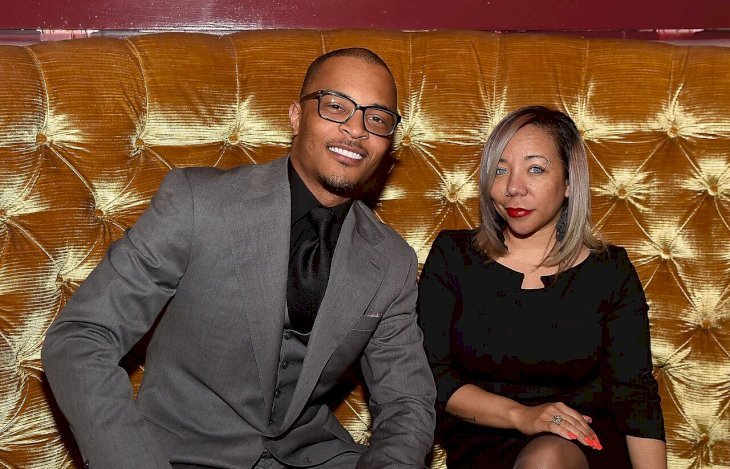 Source: Getty Images
Tiny also disclosed information about the rumors going on regarding she dating Floyd Mayweather. According to Tiny:
"I didn't have any sex. He flirted with me. I think that was fine. Everybody needs a little attention, especially if she ain't getting it. If you ain't giving it, she's gonna go get it somewhere else."
Boiling down the relationship to flirts for attention is extremely shallow to coin "attention." A person could not be flirting with his significant other, but still, be giving that same person attention through other forms. Then again, there are always two sides to a story. Certainly, Tiny is a very straight up blunt person. This could be what T.I. loves about her seeing as they have stayed married despite having separations in the past.
Please fill in your e-mail so we can share with you our top stories!