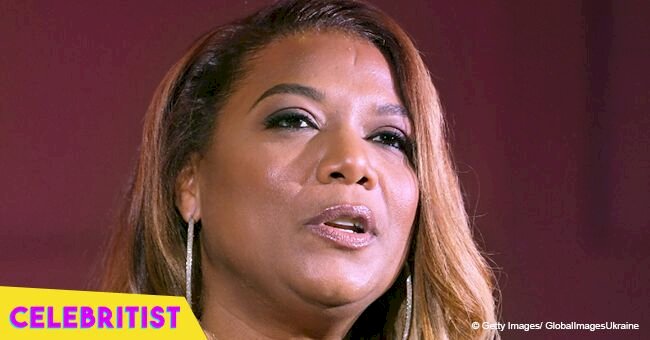 Queen Latifah shares picture with her late mom Rita Owens six months after her death

Queen Latifah shares a photo of her mother, Rita Ownes, who passed away six months ago. The post showed appreciation in commemoration of her mom.
Queen Latifah recently posted an Instagram photo of her and her mother who passed away six months ago. The photo of the two ladies in black had the caption:
"6 Months ago today I said bye for now to the first smile I'd ever seen. I miss you So much Mommy. I know you're there and I can't wait to see that smile again. Till then 143…"
The photo has gained almost 300,000 likes and comments showing respect to her late mother, who can be credited for raising the wonderful Queen Latifah to be who she is today.
Rita died at the age of 69 last March because of a heart condition that she has been struggling with over some time. Her heart eventually failed as it was unable to pump enough blood to sustain and supply the body as needed. Latifah acted as a caregiver for her mother in New Jersey with other relatives and nurses from time to time. Through acts of service for her mother then, she learned the value of family and realized that those moments were of great importance to her.
Latifah made sure to let her fans know and announce it herself that her mother had died on the same day that it happened. On Instagram, she shared a painful yet meaningful message to all those who followed her.
"It is with a heavy heart that I share the news, my mother, Rita Owens passed away today. Anyone that has ever met her knows what a bright light she was on this earth. She was gentle, but strong, sweet, but sassy, worldly but pragmatic, a woman of great faith and certainly the love of my life."
The sudden passing of Queen Latifah's mother broke her heart as they had a good relationship. She once shared in an interview with PEOPLE:
"I've learned how much you can love a person and just how strong my mother is. I've come to respect her in ways you can't even imagine."
Please fill in your e-mail so we can share with you our top stories!