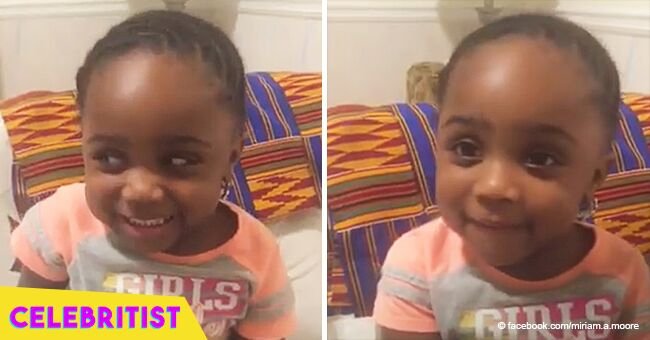 Video of 2-year-old girl reciting Black history leaders from memory goes viral

2-year-old baby Serenity recites Black history leaders from memory, with a little help from mommy. The video of the adorable baby goes viral with over 2 million views.
A video posted on Facebook of an adorable two-year-old gains 2.2 million views and astonishes thousands of people. The video was posted by Miriam A. Moore with the caption:
"Hello everyone! Here is a moment in Black History with Serenity! She has learned about 15 great African American figures/leaders and wants to tell you their names! She can identify them all too! #2YearsOld #BlackHistoryMonth2018 #BecauseOfThemWeCan."
The video shows Serenity reciting African-American leaders from memory alone. Serenity's real name is Serena Moore and has not even begun proper schooling yet. However, she was already able to name fifteen different African-American leaders including Barack Obama, Martin Luther King Jr., Nelson Mandela, Rosa Parks, Harriet Tubman and more. Serenity's mother is behind the camera, aiding her child in reciting the names of the influential leaders.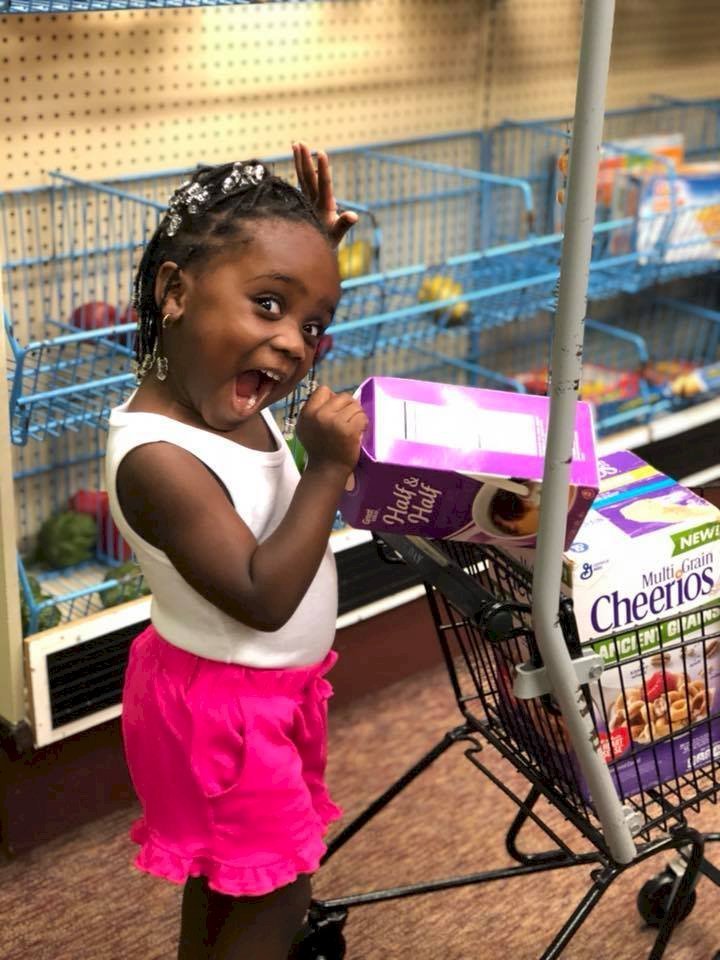 Source: Facebook
The viral toddler's mom told POPSUGAR that since last year, she has been excited to learn about new things, and so with the help of her early childhood education teachers, they decided to feed her with information daily. Her preschool teacher once introduced her to "Black History Leaders" with the rest of her class, and Serenity was particularly interested in that topic.
"Over the last year, she has become very excited about learning new things. Her teachers and I collaborate about her interests and share information daily. Her preschool teacher mentioned that she introduced Black History Leaders to the class and Serenity was very interested. Her teacher showed me the class bulletin board that had the names and pictures of each historical figure."
Since then, she has started memorizing their names, in hopes of one of these days, actually comprehending and understanding what it is she is actually reciting.
"I took a picture of the board and printed it to work with her at home. Every day, we reviewed the names of each person. I would point to their picture and say their name. She learned them quickly! Not only could she name them, she could identify them… She is currently learning at least one fact about each leader."
It is such a wonderful sight to see children learning about their history at a very young age. Furthermore, the history which involves African-American leaders, as they have not been rampant in the early years.
Please fill in your e-mail so we can share with you our top stories!