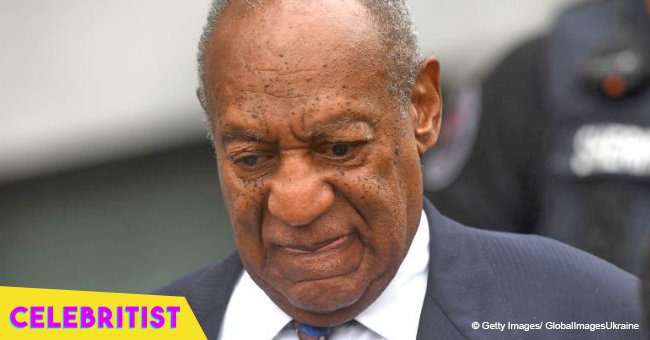 Bill Cosby's sad mugshot released after his sentencing for sexual assault
Bill Cosby's mugshot following his sentencing is a telling reaction to the life he now faces behind bars.
It was a sad day for Bill Cosby on Tuesday when he was finally sentenced to three to ten years in a state prison for sexual crimes against Andrea Constand which happened in 2004. His mugshot was a clear picture of his disappointment having to spend his next years in isolation.
HIS CONVICTION
Cosby was convicted in April for drugging and assaulting Constand. He was originally charged with three counts with a potential 30-year prison sentence. However, on Monday, his charges were merged, reducing his maximum sentence to 10 years.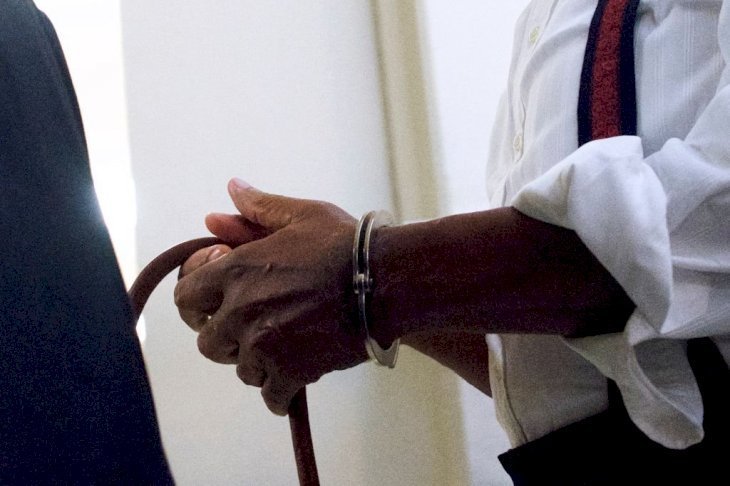 Source: Getty Images
HIS SENTENCING
During Cosby's sentencing, Judge Steven O'Neill, who categorized him as a sexually violent predator, said the actor's crime was serious and that it was time for him to pay for it.
"This was a serious crime. Mr. Cosby, this has all circled back to you. The day has come, the time has come."
Cosby declined to speak after his sentence was delivered although his attorneys filed an appeal. His bail was revoked and he was asked to pay a fine of $25,000 including the costs of prosecution before he was escorted out of the courthouse in handcuffs.
Source: Getty Images
HIS MUGSHOT
The 81-year-old was later booked into Montgomery County Correctional Facility where his mugshot was taken. A downcast Cosby registered in the photo. His head tilted forward and his eyes were looking down. He was wearing a white button-down shirt with another white shirt underneath. He was also wearing red-and-black striped suspenders.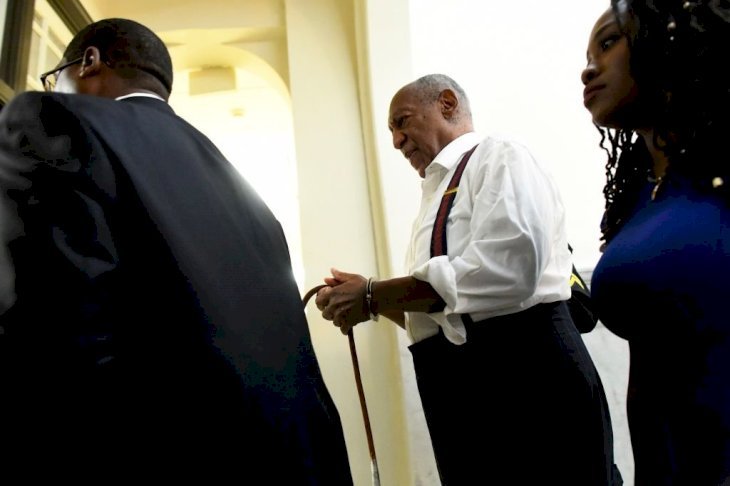 Source: Getty Images
Cosby will eventually be transferred to SCI Phoenix, a state prison in Collegeville. He is registered as a sex offender and will be required to undergo counseling for life.
REACTIONS ON TWITTER
Following his sentencing, celebrities and advocates took to Twitter to mark the important day. Feminist Gloria Allred said "Judgment day has come" and praised law enforcement for the favorable outcome of Cosby's case.
Amber Tamblyn compared Cosby's 3-10-year sentence to the lifetime of trauma his victims will endure. "Super fair I guess," she says.
Debra Messing celebrated the moment by highlighting Cosby's accusers' vindication. She said they were once deemed as liars but now the truth has been revealed.
THE TRUTH
Cosby was a supporter of his alma mater, Temple University's basketball program when he met Constand, the operations manager of the school's women's basketball team in 2004. According to Constand during an interview with "Dateline," the comedian invited her to his home to discuss her career's future. In his home, she said he offered her three blue pills to relax. She took because she trusted him. In half an hour, she started slurring and was unable to walk. At this point, Cosby brought her to the couch and began assaulting her. Though she was aware of what was happening and in her mind wanted to stop it, Constand recalled feeling unable to move and do anything about it. She was in and out of consciousness at the time. The following day, Cosby offered her breakfast and in her embarrassment, she drove home and cried while in the shower. Constand only confided in her mother about it, afraid no one would believe her if she spoke up. 12 years later, she found the courage to come forward.
Please fill in your e-mail so we can share with you our top stories!