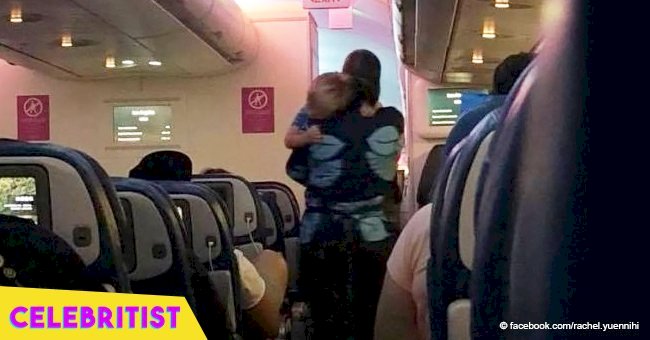 Heart-melting video of flight attendant calming down a toddler during flight goes viral

A compassionate flight attendant proved she's also a baby whisperer when she offered to help soothe a single mother's baby during a flight.
Rachel Yuen witnessed firsthand the devotion of a flight attendant to help a mother in need. She took a video of it and told the story.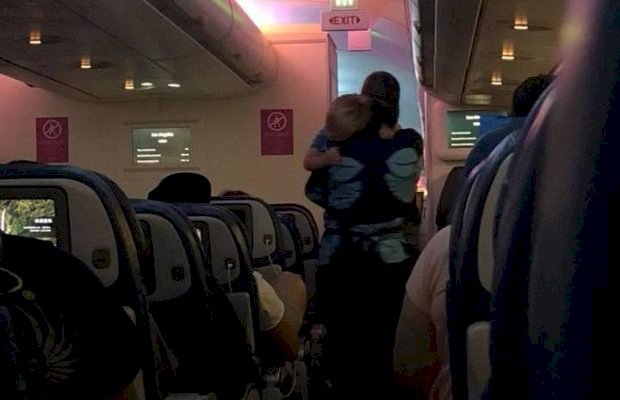 Source: Rachel Yuen on Facebook
It had been 45 minutes since a single mother's baby began crying and nothing the mother did could calm him down. The situation was exacerbated by unsympathetic passengers who reacted indifferently or appeared annoyed by the noise and commotion the mother and her baby were making.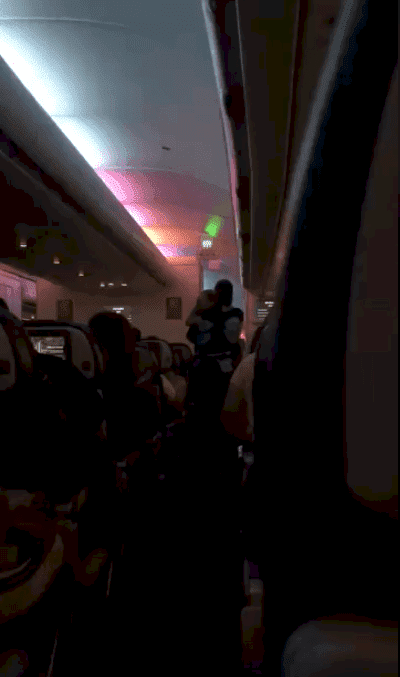 Source: Rachel Yuen on Facebook
Rachel, who often traveled with her children but was traveling with her husband at the time, was about to attempt to help the woman when the flight attendant stepped in and offered to take the baby. The mother was reluctant at first and equally embarrassed, but she seemed to have done everything she could to no avail.
It was at that point when the flight attendant took hold of her baby. She rocked him while walking up and down the aisle until the baby finally calmed down.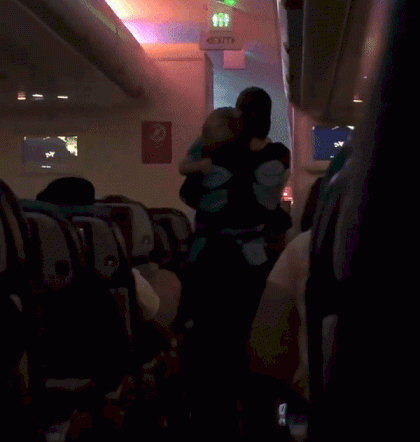 Source: Rachel Yuen on Facebook
The story was shared by Rachel in detail on her Facebook account along with a video of the flight attendant soothing the baby. Her post has since gone viral, highlighting the flight attendant's helpfulness. Rachel also reminded Hawaiian Airlines, the airline that took them to Los Angeles that day to be proud of the kind flight attendant whose name she never got. In her shout out to the thoughtful lady, she said,
"You gave a mother a moment to breathe and you have no idea how priceless this was for everyone around to see."
Her post earned more than 745,000 views at the time her story became viral.
Another flight attendant on board West Jet did a similar deed for a mother traveling with her four-month-old baby. Whitney Poyntz, the grateful mother, received help from flight attendant Ashley Drysdale who helped calm down her crying baby. Ashley carried the baby in her arms as she walked up and down the aisle. The baby eventually let up to Whitney's amazement. She had watched Ashley smiling and talking to her baby and she described it as heart-melting.
Meanwhile, an old woman got the tender loving care she desperately needed while on board a Delta Airlines flight to Nashville. She had Parkinson's disease and was sitting in coach. Seeing what a challenge it was for her to travel with her condition, flight attendant Jeffrey Jones made the quick decision of moving her to first class. Throughout the flight, he would check on the woman who no doubt slept comfortably during the flight, thanks to his kindness and compassion.
Please fill in your e-mail so we can share with you our top stories!