Here's what happened when a man released a dog who was chained for most of his life
It is incredible the psychological damage that can cause a dog to be chained for years without the possibility of running and socializing.
As reported by One Green Planet, a man named Steve Markell, wanted to demonstrate through a video how much damage could be caused to a dog being chained so he decided to share one of the cases he has worked in.
To prove it, Steve recorded the radical change that a dog had after being released from a chain that had him condemned for a long time. The dog named Alex was visibly stressed and behaved aggressively.
The German shepherd would not allow Steve to approach him and try to chase him away by snarling and barking. But Steve is a professional and after several minutes manages to earn little by little Alex's confidence to be able to take him away from the place.
According to The Human Society of the United States, dogs that stay long periods tied up begin to suffer from anxiety and agitation, which quickly begins to make them more aggressive towards other people.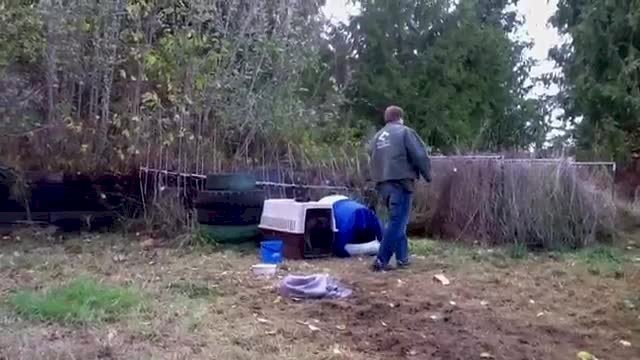 This occurs because canines are extremely territorial animals and when they are confined to such a small space, their protective instinct is altered and they begin to become aggressive against anything that approaches their small territory.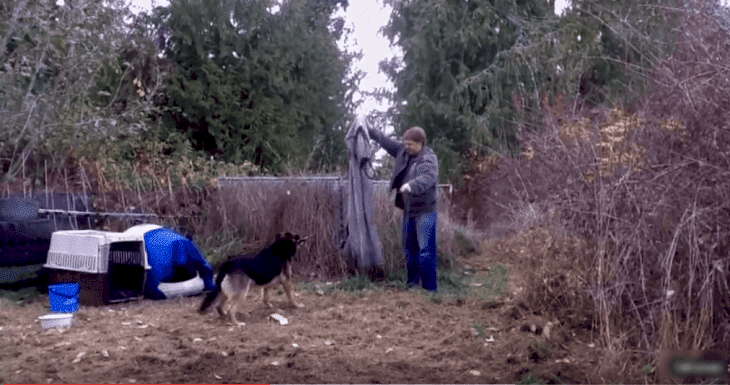 Steve knew very well that this German shepherd showed clear signs of being stressed by spending so much time condemned to be in such a limited space, without receiving affection or encouragement from any of his caregivers.

While Steve tried to approach Alex slowly, the dog only responded by trying to bite his hands. But Steve manages to convince the animal to let him get close enough and manages to free him from the chains that imprison him.
However, the task was not simple. Steve had to remain firm and calm while the dog barked and tried to bite him desperately.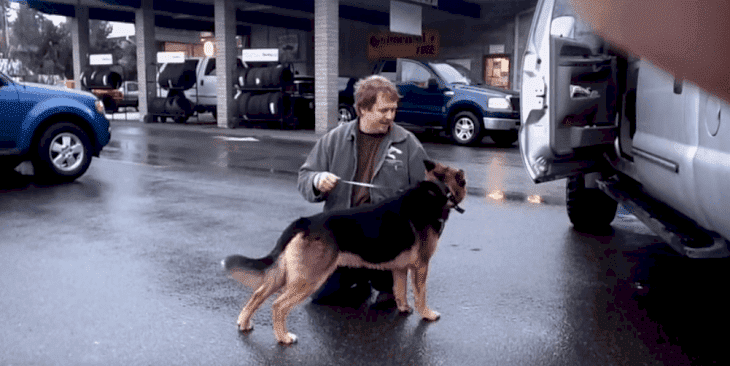 The rescuer decides to use a thick blanket as a shield and thus avoid being bitten, after more than 25 minutes in the rescue effort, Steve manages to take Alex to the station without returning to show any signs of aggressiveness.
The next morning Steve goes back to record Alex to show the incredible transformation that the dog had after a little love and care.
All the stress and anxiety were gone and in its place, there was only a loving and playful dog that enjoys the company of his new family. Alex had never really been an aggressive dog, he just needed a place where they knew how to take care of him.
A reaction very similar to Alex was that of a little dog named Holly who was so scared when they went to rescue her that she tried to bite fiercely whenever someone tried to touch her or to put the leash on her.
Holly is hardly a small Chihuahua, but the aggressiveness with which she receives her rescuers seems worthy of a police dog. So the team uses a cloth to prevent the little dog from biting their hands.
After much patience, Holly calms down and her rescuer gets to put the strap on her and take her out of the corner where she was hiding. After caressing her a lot, the little dog is again a happy and loved animal.