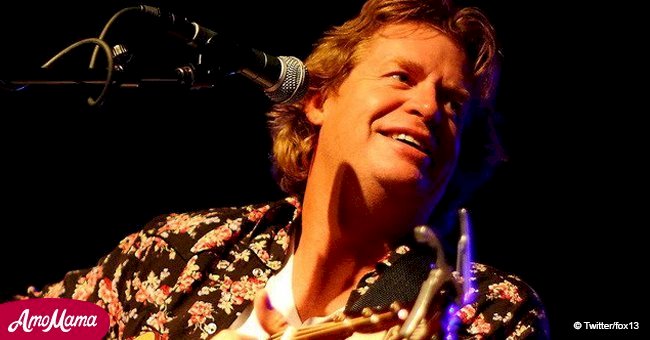 Famous country singer announces retirement due to surgery complications

Charlie Robison recently announced that he is ending his country singing career. He spoke directly to fans on his Facebook page.
The Texas singer is known for tracks like "I Want You Bad," "El Cerrito Place," and "My Home Town." According to Rolling Stone, he not only sings but also writes many of his songs.
In his Facebook post, Robison greets fans with his usual rugged charm saying: "Hey amigos, Charlie here. I'm sure you've all been wondering where I've been."
Follow us on Twitter for more @amomama_usa.
Robison, 54, was raised in Bandera, Texas before he moved to Austin in the eighties. There, he started performing with bands.
He said in his post:
"Well, at the beginning of this year I underwent a surgical procedure that because of complications left me with the permanent inability to sing."
Robison was referring to a throat surgery he did on January 3 that ultimately left permanent damage to his vocal chords.
He continued:
"Therefore, with a very heavy heart I am officially retiring from the stage and studio. Gonna keep it short but just wanted y'all to hear it from me."
Robison, always a fan favorite, released his first album named "Bandera" in 1996. His most recent album was 2013's "High Life."
"It's been an amazing ride and I cannot tell you all what the last 25 years has meant to me. I was looking forward to another 25 but as they say [expletive] happens. I thank you all for everything you've given me and I hope I was able to give you a fraction of the happiness you gave me."
Based on the over 3,000 comments, fans were indeed thankful for the Red Dirt artist's contribution to country music. In addition to the above mentioned, Robison released albums "Step Right Up" in 2001 and a live album.
The country star, who is the older brother of musician and producer Bruce Robison, had been doing shows regularly up until March 2018. But it was time to pull the plug.
"It was a [expletive] of a ride but as they say all good things must end. Keep on supporting this thing we call Texas/Red dirt and hopefully we'll all get to have a cocktail or two and talk about the good ol days. Until then,Buenos Noches. It's been fun. Love each and every one of y'all. C"
Robison was married to Emily Erwin from the Dixie Chicks from 1999 to 2008. The two share three children together: Charles Augustus, 15, and twins Julianna Tex and Henry Benjamin, 18. He is currently married to Kristen Robison.
He was a judge on "Nashville Star" for only its first season. Miranda Lambert competed during his run on the show.
Robison opened a hangout business called "Alamo Ice House BBQ & Brew" in San Antonio in 2014. He co-owned it wtih Brooks Kieschnick, a former major league player, and Jaime Gonzales and Ray Fuchs. They shut it down early this year due to competition in the area.
Just last month, a long-time folk and rock singer, Paul Simon, stepped down from the stage permanently as well. He spoke to the Telegraph about retiring.
The 76-year-old, like Robison, still showed that he somehow hoped it was not the end. He teasingly said in an interview.
"What was interesting about declaring a final tour is that I have to keep my word... at least for a while."
The older artist had a fulfilling career. But back in April 2018, famous country singer, Merle Haggard's eldest daughter Dana passed away in her sleep.
Dana, who was beloved to her father and many others, had made a name for herself in the music industry as well. She left behind her husband, four children, and nine grandchildren.
Please fill in your e-mail so we can share with you our top stories!