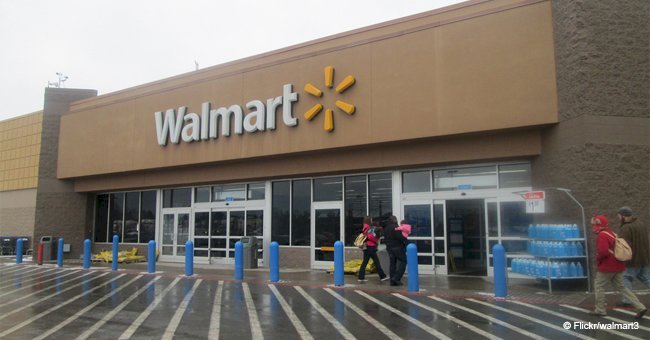 Walmart employee prevents two strangers from stealing a 4-year-old child out of a shopping cart
A courageous Walmart employee stopped a couple from taking a child out of a shopping cart.
The Fort Worth Police Department reported that an attempted kidnapping of a little girl had been foiled by the quick thinking of a Walmart employee, shared StarTelegram on September 24, 2018.
The Walmart official saw a man and a woman trying to take a child out of a shopping cart and confronted them.
The man and the woman then left the store and drove away in what was described as a red SUV.
AN ATTEMPTED KIDNAPPING IN BROAD DAYLIGHT
Officer Tracy Carter said that the Police responded immediately, but that the suspects had been gone by the time they had arrived.
Police isolated the store and initiated a thorough investigation of the attempted abduction of what was described as a 4-year-old girl.
SUPERMARKETS STALKED BY PREDATORS
Carter explained that supermarkets have become hunting spots for child predators. A parent will place his or her small child in the shopping cart for safety, but will then turn away to take items off the shelves to add to the cart. These few seconds are all the seasoned kidnappers need to take a child.
TEACHING A CHILD TO DEFEND ITSELF
Parents are advised to never take their eyes off their child and to teach the little one to react loudly to any approach by a stranger, calling the attention of the surrounding shoppers and the parents. The malls are being stalked by predators and human traffickers and no child is safe from their malice.
A MOTHER'S WORSE NIGHTMARE COME TRUE
Amanda Cropsey Florczykowski of Longview, Texas, went through a nightmarish ordeal when her tiny 2-year-old daughter was targeted for abduction by human traffickers at a checkout line.
THE COUPLE WAS TOO FRIENDLY AND STOOD TOO CLOSE
At first, it all seemed innocent and "normal." A couple in front of Florczykowski at the checkout line commented on how pretty and cute the little girl was. They started chatting to Florczykowski and asked how old the girl was.
Then the strange woman asked to hold the little girl, picked her up and said: "Say bye to mommy."
Florczykowski pulled her daughter back, but the woman resisted, though she eventually relented. Florczykowski believes the couple intended to abduct her daughter and she would have vanished without a trace in just a few seconds
In a related story, Nazier Elahee from Ohio noticed that a man was trying to kidnap an 11-year-old girl, and he stopped him, and then called 911.
Please fill in your e-mail so we can share with you our top stories!