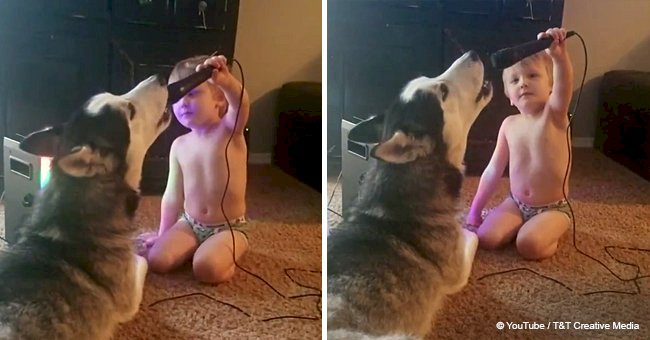 Husky shows off its karaoke skills while singing with a child
A boy and his dog perform an unusual duet and have a howling good time.
Brithney Jackson, from Pleasant Hill, Ohio captured an unusual karaoke duet on film, and it was posted on YouTube by T&T Creative Media.
The performance was by an unlikely duo: a husky named Timber, aged one, and a four-year-old boy named Tanner. The two are great friends and do everything together, including making music.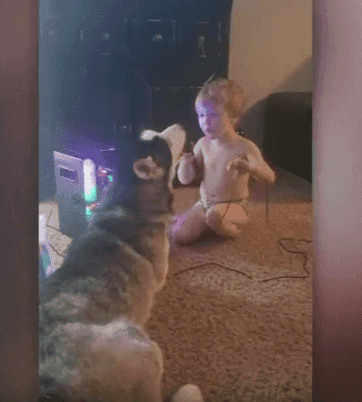 Source: YouTube/ T&T Creative Media.
EVERYONE WANTS TO BE A POP STAR
According to Jackson - Tanner's mom and Timber's owner - the pair perform a duet with a microphone, each singing his line in turn.
At the end of the "song" Diva Timber takes over and howls as loud as he can, making sure he is the undisputed star of the show.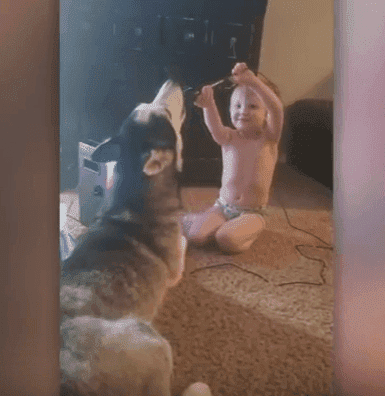 Source: YouTube/ T&T Creative Media.
THE DOG HOGS THE LIMELIGHT
Jackson explained that every time the family has karaoke night, Tanner and Timber insist on performing their hair-raising duet, and the dog insison in getting all the attention. Only one star allowed in the family.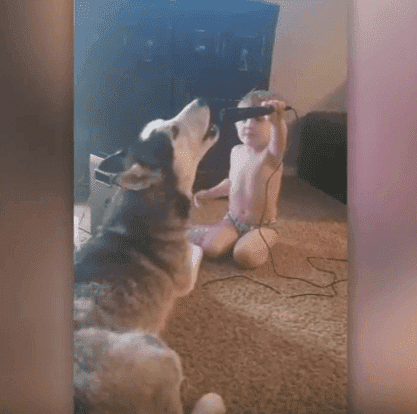 Source: YouTube/ T&T Creative Media.
ANOTHER MUSICAL HUSKY SINGS FOR HIS SUPPER
Far away, in Israel, another dog - also a husky - found himself in trouble, and was saved by his taste for music and his beautiful singing voice.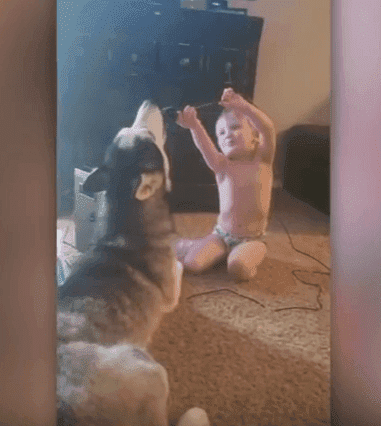 Source: YouTube/ T&T Creative Media.
A TV FAN LOVES "SINGING" THE THEME SONG
A dog was reported missing from the city of Be'ersheva in southern Israel by its owner. He described the animal as a Siberian husky with a taste for music- in particular, the theme song for a popular children's TV series "Shemesh."
IDENTIFYING A DOG BY HIS BARK
Police found a stray dog that bore a suspicious resemblance to the missing pooch, but to make sure he was the dog they were looking for, they decided to test his musical taste.
The Police first played unrelated songs for the dog, but it didn't respond. Then they played the theme from "Shemesh," and the husky howled along with the chorus. The musical dog was reunited with his owner.
In a related story, Oscar the dog was a contestant on "America's Got Talent" and he had the opportunity many human singers can only dream of, of performing for Simon Cowell.
Please fill in your e-mail so we can share with you our top stories!