Vince Gill, Alison, and Ricky stun the audience with 'Go Rest High on That Mountain'
Vince Gill and friends sang "Go Rest High on That Mountain," a song he wrote for his deceased brother.
Country star Vince Gill sang a special song at Carnegie Hall, and there to help him were fellow country musicians  Alison Krauss and Ricky Skaggs.
The song was "Go Rest High on That Mountain," a song Gill had written in homage to his brother who had died young.
The touching performance was filmed and posted on YouTube by Luella.812 and has garnered over 6 million views.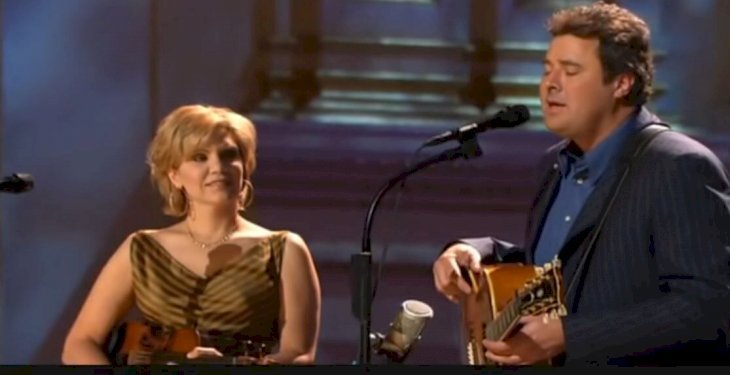 "This is a song I wrote about my brother when he passed away some years back," says Gill. "This song's brought an awful lot of peace to an awful lot of people over the years, I had no idea it would but I'm grateful that people use it in their toughest times."
Vince Gill, YouTube/Luella.812, May 17, 2012.
A SONG OF GRIEF AND REDEMPTION
Gill took center stage, guitar in hand, with Krauss and Skaggs on either side of him. Krauss accompanied him on the violin and Skaggs on the mandolin.
The lyrics of the song touched the audience deeply, speaking of the pain of saying goodbye, and the hope of love and redemption in the afterlife.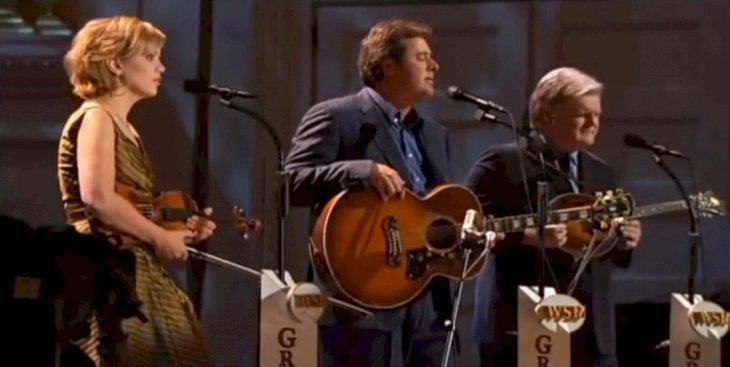 A BALLAD FOR HIS DEAD BROTHER
Gill wrote "Go Rest High on That Mountain" after his brother's death in 1993, and the ballad won a Grammy for "Best Male Country Vocal Performance," and another for "Best Country Song" reaching No.14 on Billboard's country singles chart.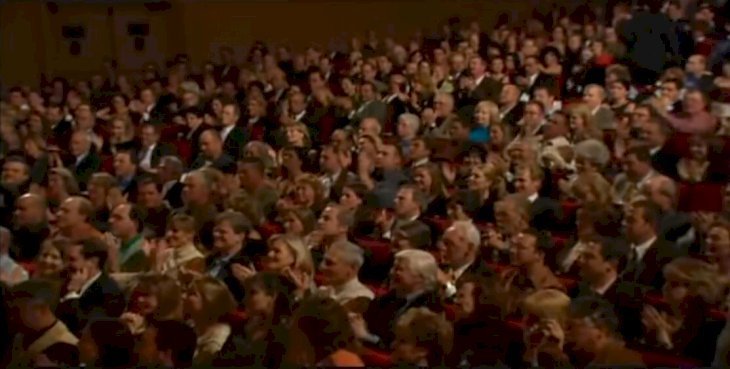 ONE OF GILL'S GREATEST HITS
"Go Rest High on That Mountain" was released in August 1995, two years after Gell's brother's death. It was one of the singles from his album "When Love Finds You".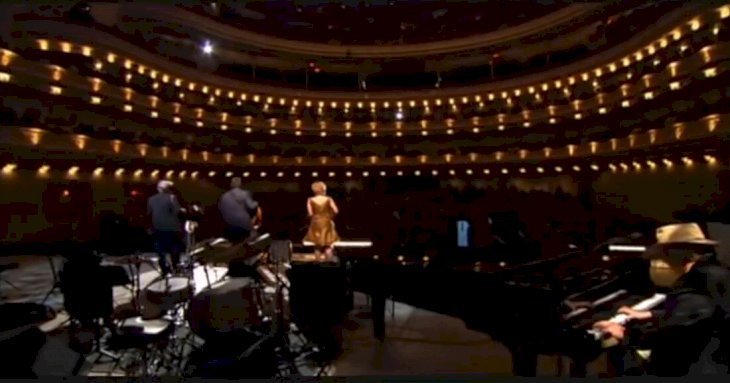 THE SONG HAD WAITED TO BE RECORDED FOR 6 YEARS
Originally Gill had started writing the song after the death of country music superstar Keith Whitley, who died in 1989. After his brother Bob's death of a heart attack in 1993, Gill felt compelled to finish and record it.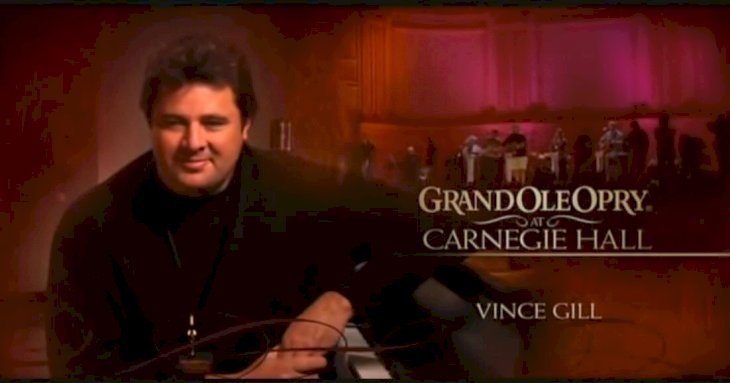 THE SONG WON 8 MUSIC AWARDS
"Go Rest High on That Mountain" won the CMA's Song of the Year award in 1996 and the BMI Most-Performed Song award in 1997.
The single reached No. 14 on the Country Singles chart and sold 648,000 digital copies in the US alone since becoming available for download.
In a related story, a new version of "Angels Among Us" by Alabama was recorded by Scotty McCreery, Sara Evans, Carly Pearce, and RaeLynn to raise money for the St. Jude's Children's Research Hospital.