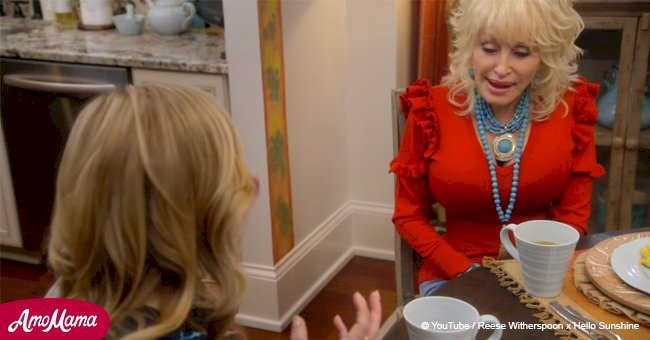 Dolly Parton began singing her iconic hit, and Reese Witherspoon joined her in a sweet duet
Dolly Parton and Reese Witherspoon shared a duet during a special episode of "Shine On with Reese," as the country icon took the audience through a tour of her house.
Parton guest appeared on the show as an iconic female figure to whom Witherspoon looks up to most. As their conversation peaked, Parton then took Witherspoon on a tour of her house and showed her closet filled with stylish and glittery fashion wears.
During the tour, Parton also showed Witherspoon a guitar, which is really special to her. Parton told her that it was fashioned after the coat of many colors which her mother gave to her when she was a young child.
Parton has also recorded a song of the same name, "Coat of Many Colors," inspired by the coat, and she explained during the tour that she often plays that song on this particular guitar.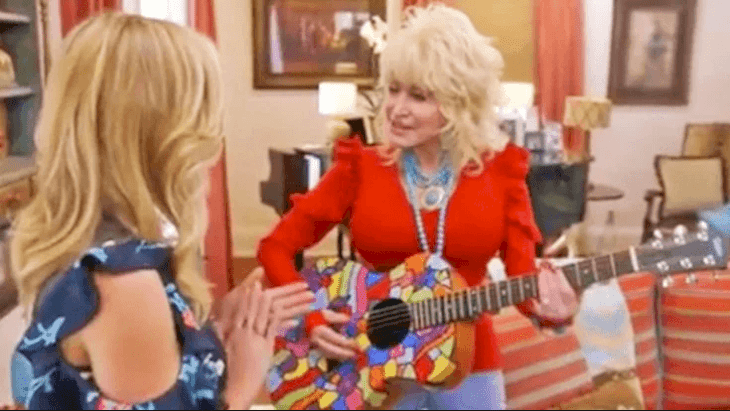 Source: Instagram/reesewitherspoon
Follow us on Twitter to learn more.
As soon as she revealed this information, Parton started singing the hit song, and, after a while, Witherspoon joined her as well.
She smoothly matched the country icon's pitch and complimented her vocal in a perfect harmony. She also got emotional while singing the song because of the special meaning it carried for Parton.

Source: YouTube/Shine With Reese
"That was so magical, I'm gonna cry," Witherspoon said after singing the duet with Parton for a brief moment. The moment turned even more emotional and special for Witherspoon when Parton told her that she could hold the guitar.
Meanwhile, Dolly Parton's official website informed that Witherspoon's show is an attempt to highlight inspiring women who have left their own unique footprint in their respective fields.
Witherspoon invited Parton for the very first episode of the show which ran for eight more episodes for the season.
The 42-year-old star is no stranger to singing after she did a 2006 film titled "Walk The Line," which was based on Johnny Cash's wife, June Carter.
Please fill in your e-mail so we can share with you our top stories!