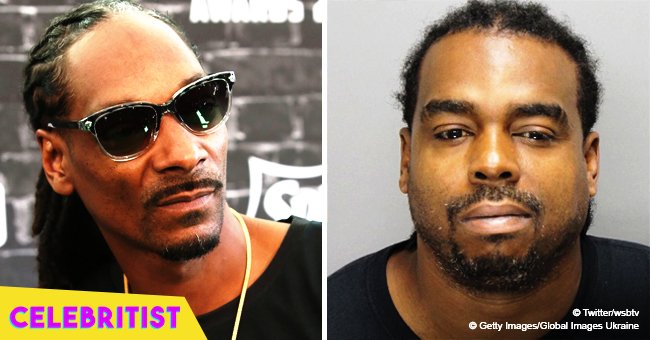 Snoop Dogg's cousin, the rapper who called for Kanye West attack, gets arrested

Snoop Dogg's cousin, Daz Dillinger, was arrested for stocking weed in his Georgia home after cops searched him. Since then, he has been charged with 13 felony charges and is awaiting a court hearing.
The "Dogg Pound" rapper was arrested just before midnight in his Powder Springs home last Tuesday, which is just 20 miles outside Atlanta. According to the cops, they found a total of 117 grams of marijuana in his residence, including several cigarillo packets and a green mason jar.
Dillinger was also allegedly in possession of 10 THC pods, THC oil, a THCVaporizer, and a container in his home that was labeled "Cannabis Lean". The cops say that the label described it as a certain grape juice laced with cannabis.
After his arrest, he was brought to jail in Cobb Country, where he was booked on 12 counts of possession of a controlled substance, and a count of possession of more than one ounce of marijuana.
His bond is currently set at $15,000, and TMZ reported that he is still in jail, waiting for his court hearing.
Daz has been quite notorious for his behavior, even having some issues with the cops back in May after he called out the Crips to "[expletive] Kanye up" due to his support of President Donald Trump.
During this issue, the rapper claims that the cops harassed him over the Kanye threat he made and was even investigated over it, but eventually, it ended up not being a big deal.
It seems the hatred for Kanye West and Donald Trump runs in their family, as even Snoop Dogg recently called out his fellow rapper for still supporting Donald Trump amid all the controversies that his administration has been facing. Speaking to Sirius XM's "The Feature Presentation", Snoop made sure to call out Kanye for his support of Trump, who has been facing various controversies.
"When you drew the line and start pointing [expletive] out and singling them out, [expletive]. You and them. Kanye too. Don't forget about him too… Throw him in the bag, he right with them [expletives]."
Please fill in your e-mail so we can share with you our top stories!