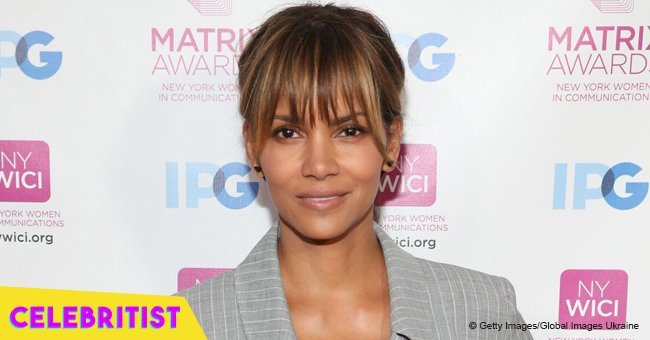 Halle Berry looks amazing in recent pics, enjoying some quality time with her two children in LA
Halle Berry has been spending most of her time off from the entertainment industry with her children, and it has been proven by the constant sightings that they have been spotted in together. Recently, they have been spotted out and about in Los Angeles again, running errands with each other.
Halle has brushed off her professional life in the past few years to focus on raising her two children. Last Thursday, she was seen taking her son to karate class, and taking her children to different places seems to be something she genuinely enjoys.
The "X-Men" actress, 52, has not appeared in any major film in years, but it seems this does not bother her at all as she and her kids already live comfortably with what they have now.
In the low key outing, the caring mother gently held her 10-year-old daughter Nahla's hand, while her son Maceo, 4, showed off his karate moves as they walked on a sidewalk.
While her son seems to be preoccupied with the sport he is currently learning, Nahla on the other hand, has been tagging along with Halle especially when she goes shopping. Of course, there is no better way for a mother and daughter to bond rather than through shopping, so that's exactly what they did.
Just before Berry's birthday, she and Nahla were spotted out at a local Ikea shopping for goods in matching outfits. The two of them looked lovely in their boho-chic inspired outfits, which allowed them to comfortably stroll through the retail giant just before heading home, trying to shy away from the paparazzi with their matching sunglasses.
Ultimately, Halle has been doing a great time managing her time between her children, and it seems motherhood fits her just as much as the entertainment industry does. While she has chosen to step away from the spotlight, for now, many are anticipating her return and no doubt, she'll be just as good, or even better, than she was before.
Please fill in your e-mail so we can share with you our top stories!