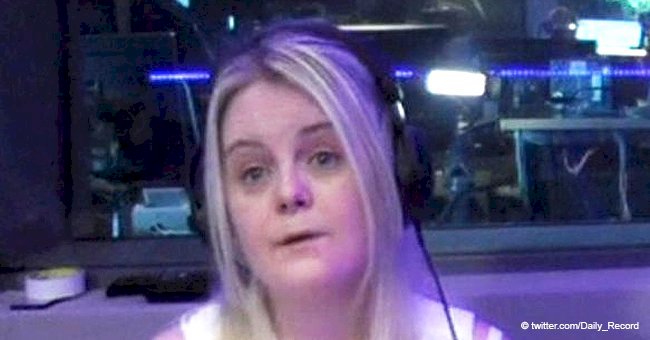 Mum relives the day her newborn baby was beheaded during birth
A woman shares the heartbreak and horror of her infant son's senseless death.
Laura Gallazzi's baby died four years ago due to a medical error, and now she is working to secure new legal rights to accord unborn babies equal standing under Scottish law, reported BBC.com on September 27, 2018.
Gallazzi was 25 weeks pregnant with her son, Steven, when her waters broke. She was taken to the Dundee's Ninewells hospital knowing she was facing a premature birth.
A scan had shown that the baby was presenting a breech position and that she would have to have a cesarean section, so Gallazzi was prepared for difficulties, but not for the nightmare that was about to unfold.
PREPARING FOR THE BIRTH SHE NEVER ANTICIPATED THE HORROR
At the hospital, Gallazzi was given an injection to help develop Steven's premmie lungs and taken on a tour of the special care baby unit.
She stayed in the hospital, and two days later, she was moved to the labor suite as a precaution.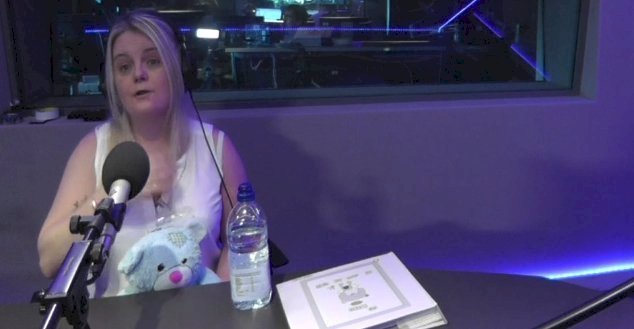 Source: YouTube/ The Sun
STEVEN'S HEARTBEAT WAS STRONG AND ALL SEEMED TO BE WELL
At first, Gallazzi was attended by midwives, who told her Steven's heartbeat was strong and that everything was progressing satisfactorily. Then when she went to the toilet she saw that the umbilical cord was protruding from her body.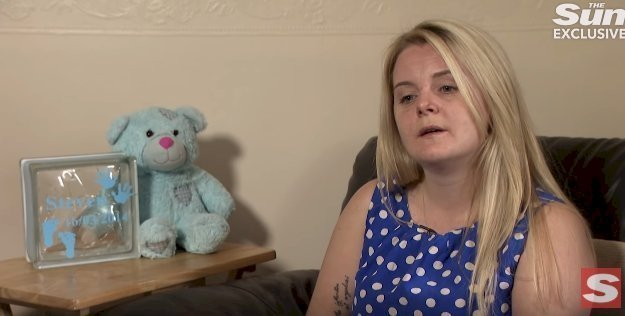 Source: YouTube/ The Sun
AN EMERGENCY PROCEDURE INSTEAD OF A CESAREAN
Gallazzi was wheeled through to the OR and placed on another bed, then the doctor started telling her to "push" even though she had not dilated to the necessary 10 cm, being only at two to three centimeters dilation.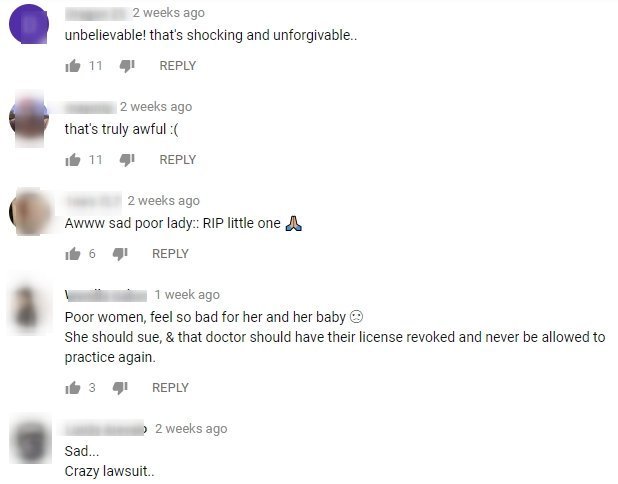 Source: YouTube/ The Sun
AND THEN DISASTER AT THE HANDS OF THE DOCTOR
Gallazzi's attending physician, Dr. Vishnavy Laxman, decided to proceed with a natural childbirth and a vaginal delivery even though Steven was presented as breech, which meant he was feet first.
Gallazzi was told to "push" even as the doctor pulled the baby from her womb, then she felt something strange. The medical staff fell silent and she didn't hear the baby cry, and she was given a sedative.
A HORRIFIC REVELATION
When she woke, Gallazzi was that her baby was dead, but worse was to come. She learned that during the birth her baby had been decapitated and his head was still inside her body.
Gallazzi had to have a cesarean section to remove Steven's head - the same procedure that would have saved his life.
In 2018 a medical tribunal ruled that Dr. Laxman's decision to attempt a vaginal delivery rather than a cesarean section was a mistake that had resulted in the baby's decapitation.
Though she was censured, Dr. Laxman did not lose her license and is free to resume her practice, and under the law, because Steven did not draw his first breath, she is not liable for his death. It is this law that Laura Gallazzi is fighting to change to protect babies like Steven from incompetent physicians.
Her son, Jeremiah Kai Hillman, was stillborn on March 14, 2018. Little Jeremiah suffered from congenital gastroschisis, a condition in which a baby's intestines form outside of his body.
Jackson was devastated by her loss, and to deal with the pain she took photographs of herself standing next to her son in his coffin. She posted the photos on social media, and was attacked for "being inappropriate."
Jackson has since deleted the posts and changed the settings on her accounts, grieving privately for her lost baby.
Please fill in your e-mail so we can share with you our top stories!