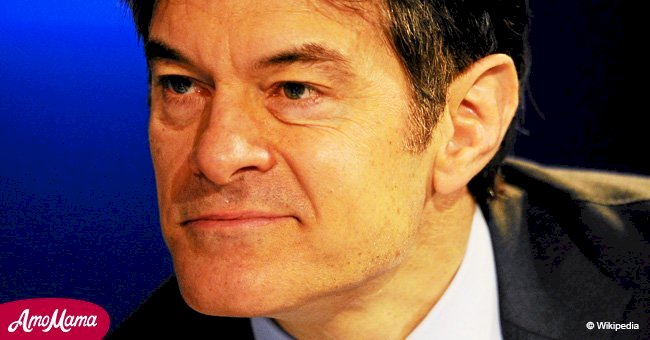 Small device to 'zip up' leaky hearts discovered by Dr Oz 20 years ago may save millions

A device created two decades ago to improve the lives of patients with faulty heart valves was recently tested at the Columbia University.
The device was designed by Dr. Oz to repair a leaky heart condition by inserting it through the groin. The procedure is safer than surgery.
Read more on our Twitter account, @amomama_usa. Before the device was tested, the only way to repair a heart valve was through open heart surgery.
During such a procedure, a patient's chest is cracked open for the valve to cut out and replaced.
A heart valve can either be replaced by a donated valve, a manufactured valve, or one constructed from animal tissue.
Even with minimally invasive surgeries, the risk of contracting an infection or developing other complications is immensely high.
A third of all patients will experience complications during or after open heart surgery, and the new device will greatly reduce those statistics.
Seeing as more than 2 million American citizens are living with faulty heart valves, the Mitra-Clip will change millions of lives.
Dr. Oz attended a conference in Italy twenty years ago where a scientist named Ottavio Alfieri gave a talk about mitral valve leaks.
He mentioned they type of heart valves that don't seal at all because the two sides didn't touch, and Dr. Oz asked himself: What if we could just make it like a zipper?
He designed the patent as soon as he returned to the USA. Dr. Oz said it's like "a stitch you put in a with a clip." He added:
"It's covert, like a sniper, it just sneaks in, and you stitch it together in one place, so it just zips up."
Dr. Mehmet Oz first rose to fame when he appeared on "The Oprah Winfrey Show" fourteen years ago. He launched "The Dr. Oz Show" five years later.
He is also a professor at the Department of Surgery at Columbia University for the past seventeen years and specializes in cardiothoracic surgery.
His show was renewed for a 10th season and will be released in 2019 through the Fox Station Group.
Please fill in your e-mail so we can share with you our top stories!