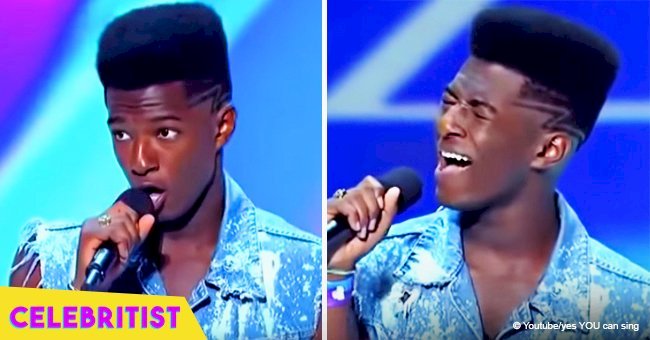 Willie Jones wowed the 'X Factor' audience with his deep country baritone in viral video
Willie Jones was only 17 years old when he surprised the judges of the "X Factor" season 2. They never expected that he would choose the song he sang.
In the video of his audition, Jones got onstage wearing white Jordan shoes, dark blue jeans, a black top, a sleeveless denim jacket, and a blue shirt tied around his waist. Judging by his clothes, everybody thought that he would rap, sing a pop tune, or even dance.
Demi Lovato, one of the judges, praised his style and said that he looked like a character from the "Fresh Prince of Bel-Air." L.A. Raid, another judge, asked his age, and the young singer said he was 17.
Raid repeated his age and Jones said, "Yes sir," to what the judge said, "just yes is fine," but Jones replied, "yes sir," making everybody laugh.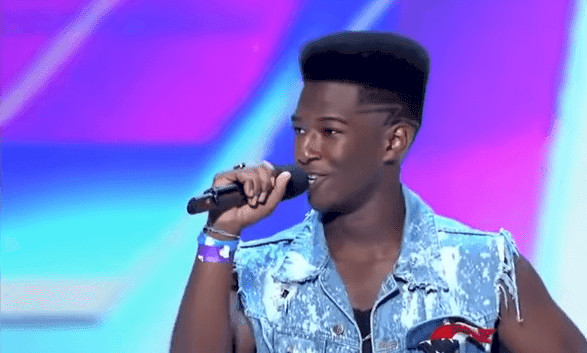 Source: YouTube/Yes You Can Sing
A COUNTRY SINGER?
As soon as the first chords of Josh Turner's "Your Man" began playing, the judges stared at each other in surprise as they couldn't believe that Jones would sing a country song.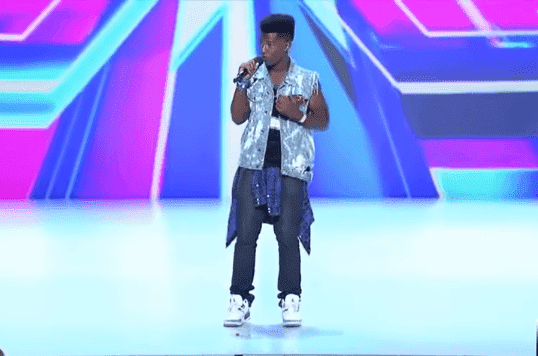 Source: YouTube/Yes You Can Sing
Only by reciting the first verse, people from the crowd left their seats and started cheering and giving him a standing ovation. In the middle of the presentation, Jones looked in awe at the audience and couldn't believe the reaction he caused.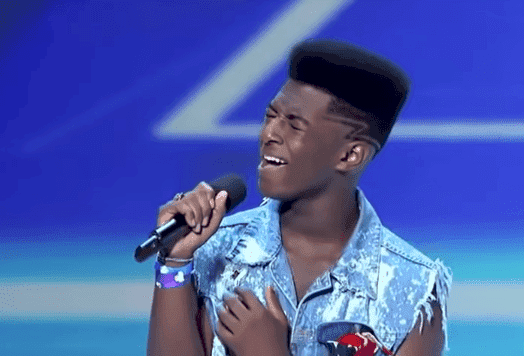 Source: YouTube/Yes You Can Sing
HE COULDN'T BELIEVE IT
He even stared at the judge-panel smiling from ear to ear in disbelief. His best feature as a singer was his low notes and how easily he could make them look.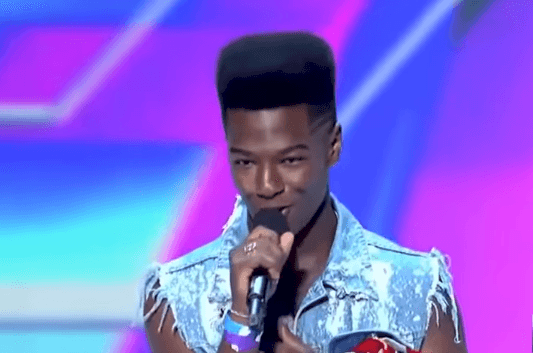 Source: YouTube/Yes You Can Sing
All judges praised his performance. Simon Cowell, known for being a tough critic, described Jones in a superlative fashion saying that he had a sensational recording voice.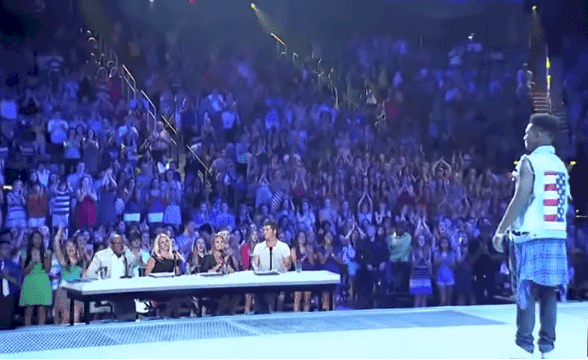 Source: YouTube/Yes You Can Sing
HE DIDN'T WIN, THOUGH
Britney Spears, the fourth member of the judge-panel, pointed out that she was surprised by the young man's presentation. Unfortunately, he was eliminated in the first week of the show. Country musician Tate Stevens ended up winning the competition.
ANOTHER IMPRESSIVE AUDITION
Jones was not the only person who surprised everybody on the "X Factor" as Josh Daniels, who signed up for the show to make his late fried proud, even made Cowell cry.
Daniels told the show cameras how he lost his best friend, who was 18 at the time, in a car crash. When the 21-year-old man started singing, Cowell was fighting away tears without any luck.
Other judges looked at the usually cold man clearly surprised. When the time came to analyze Daniels' performance, Cowell was unable to speak. The audition was filmed shortly after the death of Cowell's mother, Julie Brett on July 5, and Cowell was said to be devastated over her passing.
Please fill in your e-mail so we can share with you our top stories!