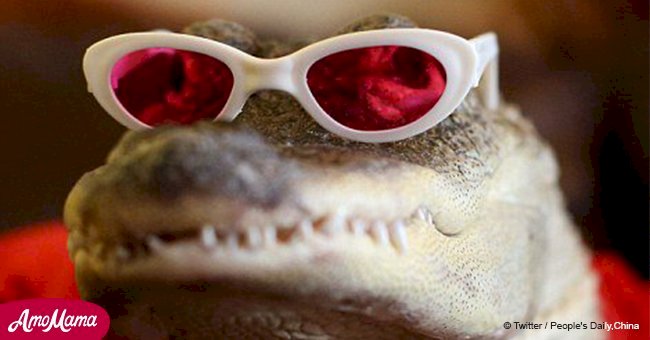 Meet the most pampered alligator that wears clothes and gets manicures
A Pennsylvanian woman adores her pet alligator very much that she spoils it with tiaras and tutus. Supposedly, the pampered reptile also gets manicures and foot massages.
Angela Lance gushed over her four-and-a-half foot pet she fondly calls LillyGator that she dresses in pink clothes, fancy sunglasses, and tiaras.
Lance, 44, claimed that her favorite reptile was probably "the most pampered gator in the world."
Speaking with the Daily Mail, Lance admitted, "She is definitely spoiled."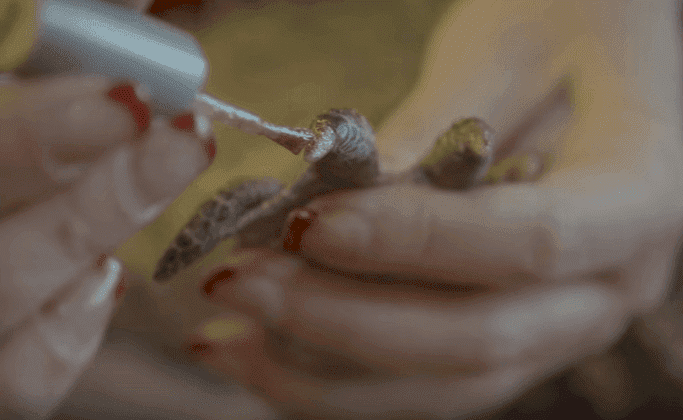 Source: YouTube/ Barcroft Animals
Follow us on Twitter at
AmoMama USA
for more details and updates.
Lilly was bought by Lance when she was only a hatchling at two and a half days old.
Talking about her fondness for the alligator, Lance said, "Dressing her up and painting her nails is more fun for me. It makes her seem less intimidating. I am not sure there are other gators that are getting foot massages and manicures and seem to enjoy it."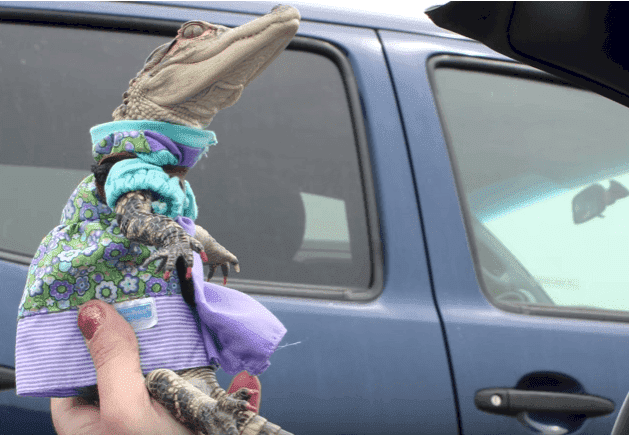 Source: YouTube/ Barcroft Animals
While Lilly is always dressed to the nines, Lance makes sure that her pet does something good for her kind.
Lilly is said to have been modeling for postcards, key chains, and notebooks. According to Lance, all her earnings go to rescue facilities for alligators.
On pleasant days, Lance likes to take Lilly out on walks with a leash.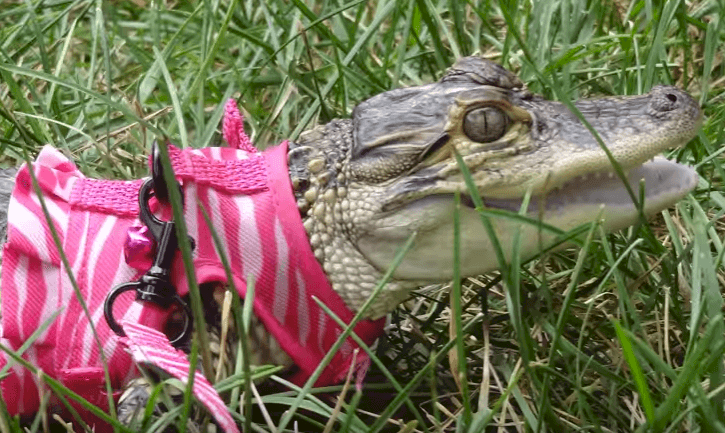 Source: YouTube/ Barcroft Animals
"I get some crazy reactions when I have her outside. Obviously, people are afraid if they hear her hissing," she
said
.
Lance continued to say that Lilly is often very comfortable when surrounded by other people, but she noted that she takes all the necessary precautions to prevent Lilly from harming anybody.
In addition, Lance is a strong advocate in discouraging irresponsible alligator owners.
"I am definitely very passionate about the fact that people shouldn't buy them without the understanding and realization of the amount of work and money and time they take," she said.
Lance said it has never been an easy task and having an alligator as a pet is a "serious investment."
Owning a pet alligator in Pennsylvania is legal, which is why Lance expressed her desire to keep Lilly by her side even though she will probably be more than twice her size as time will go by.
Meanwhile, in 2016, a woman in Florida was fighting to keep her pet alligator named Rambo by her side.
Reports revealed that 55-year-old Mary Thorn was denied a permit to keep the reptile.
In an interview with ABC News, Thorn said Rambo was much like her dogs as he eats with her at the table and sleeps with her in bed.
Please fill in your e-mail so we can share with you our top stories!