Girl warms hearts in blind audition and it's unbelievable that only 2 judges turn their chairs
A 17-year-old girl from Texas blew the audience away during her blind auditions, but two judges missed out. 
Claire DeJean gives dancing and acting classes to children in her hometown and chose "Hurt Somebody" by Noah Kahan and Julia Michaels. 
Read more on our Twitter account, @amomama_usa. Her spectacular rendition of the love song can be seen below. 
Her mother could be seen from the side of the stage, silently cheering her on. Shelton didn't need any convincing and was the first to turn his chair around.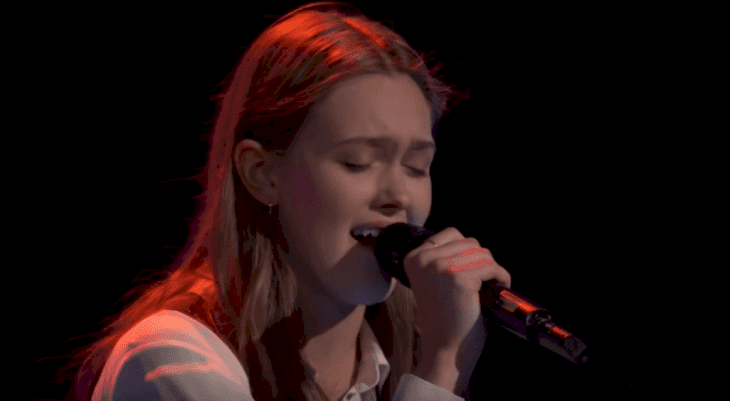 DeJean was visibly relieved when she saw Shelton and almost lost her composure at the possibility of the going through to the next round. 
Despite the slight giggle, she composed herself again and continued with her extraordinary performance. 
Shelton was nodding his head throughout the song, and even though Hudson and Clarkson didn't turn around, they were also nodding their heads in agreement too.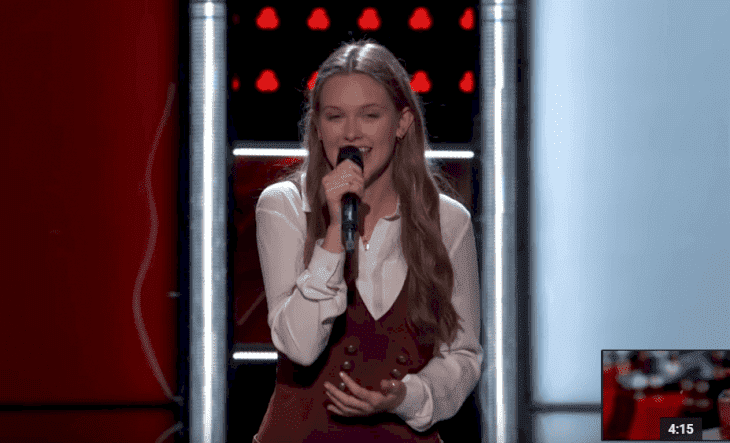 Seconds before DeJean finished her song, Clarkson also turned around. Unfortunately, Adam Levine and Hudson didn't. 
Shelton could be heard asking the other judges what was wrong with them and wanted to know from Clarkson why she waited until the last minute. 
Clarkson was also impressed when DeJean said she was from Dallas, Texas. She hails from Texas too and excitedly jumped up from her chair.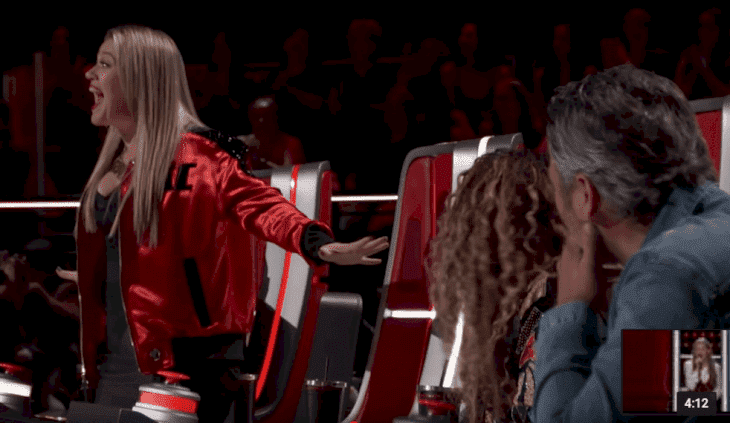 Levine said DeJean is amazing and she'll go very far in the completion. He added: 
"So I missed out because I'm a dummy."
Blake tried to convince DeJean to pick him because he won the show six times already, but Clarkson chimed in and reminded everyone that she won the previous year.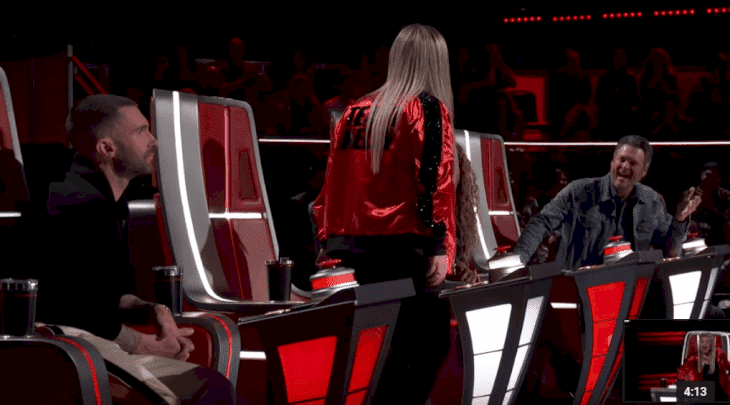 As Clarkson and Shelton kept on bickering, Levine tried to maintain the peace by saying "kids" in a stern voice.
Earlier this season, the judges were equally impressed with 15-year-old Sara Grace who performed Janis Joplin's "Ball and Chain."
The judges also vied for her attention and all four were impressed with her vocal range and talent, especially at such a young age. 
Keeping tuning in on NBC for season 15 to see who would make it through to the final rounds.