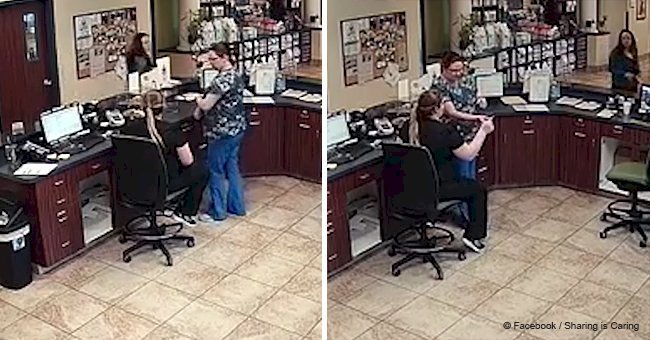 Shaking woman hands tiny note to woman at reception, she instantly calls the police
On Friday Carolyn Reichle 28, slipped a note to a staff member at a veterinary office asking for help from her abusive boyfriend in fear of her life.
According to police reports, the ordeal started on Wednesday for Reichle when her boyfriend Jeremy Floyd, 39, prevented her from leaving for two days threatening her with a loaded gun. She eventually convinced Floyd that her dog needed to go to the DeLand Animal Hospital but Floyd insisted on going with her, pointing the gun at her threatening to kill her and her family.
Source: YouTube/Sharing is Caring
While sitting at the waiting area at the veterinary clinic Reichle got up to go to the bathroom and took a pen from the reception desk while passing by. Once in the bathroom she scribbled on a small piece of paper and slipped it to a staff member. The note that would end up saving her life read:
"Call the cops. My boyfriend is threatening me. He has a gun. Please don't let him know."
Source: YouTube/Sharing is Caring
Staff at DeLand Animal Hospital called the police who arrested Floyd and Reichle taken to hospital for treatment of a head injury, black eye and bruised arms.
Source: YouTube/Sharing is Caring
Reichle told Volusia County Sheriff's Office she was struggling with Floyd for control over the weapon before they left when he fired two shots. Afterward, the police recovered 2 bullets in the drywall of the home and Floyd was charged with domestic violence, aggravated assault with a firearm, false imprisonment, possession of a firearm and ammunition by a convicted felon and simple battery.
Source: YouTube/Sharing is Caring
Floyd is being held at Volusia County Branch Jail without bail, and not clear at this stage whether he has legal representation.
Abuse of women and children is unfortunately prolific as with another recent report when Pettis County charged James Hays Jr. 48, with three counts of abuse or neglect of a child on July 31 and reportedly held on a $1 million bond.
Revealed after taking statements from the children and mother was various forms of abuse. Hays would reportedly kick them, make them eat hot chilies, make them sleep in a bathroom and at times give them no food at all.
They interviewed the three children aged 12, 9, and 8 at the Child Safe of Central Missouri on July 27 where they reported that Hays would kick them, drown them and make them do punishments when their mother was not home.
Abuse comes in various forms, be it emotional, physical or mental, but also comes from various relationships. Be it with a parent, sibling, boyfriend, friend. In another report, a woman talks about the abuse she suffered from her twin sister for years, and finally had the strength to cut her out of her life. When they were kids her sister used to bully and beat her up, threatening to do worse if she said anything. Standing up against the abuse is a crucial step in breaking free from the hold abusers so often have over their victims.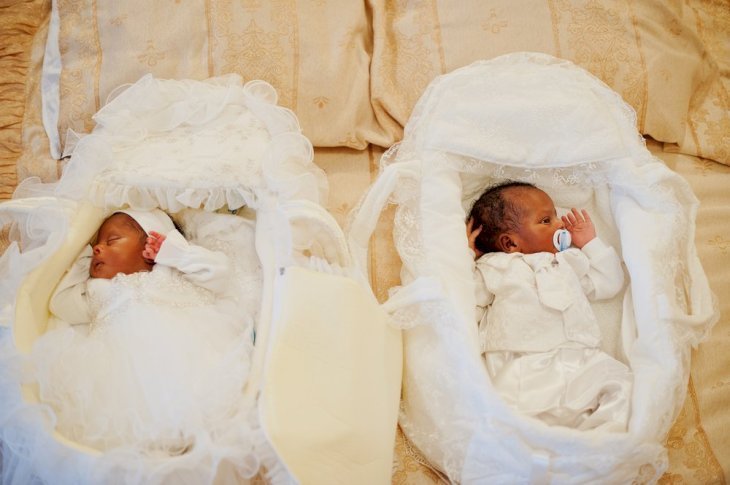 Source: Shutterstock
Please fill in your e-mail so we can share with you our top stories!