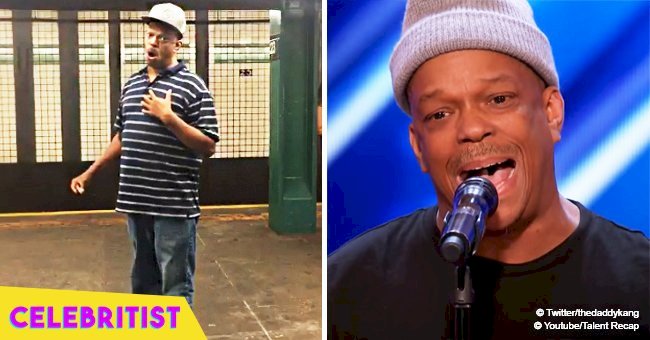 Viral subway singer Mike Yung stunned the audience & impressed Simon Cowell in 'AGT' video
He had been singing on the subway for 37 years, and when he stood on the stage of "America's Got Talent," the standing ovation from the audience and some of the judges was worth the wait. However, after the show, Mike Yung went back to the subways, and here's why.
Mike Yung started to sing at church when he was a kid, and by the time he was 14, he landed a record deal with the label that released Etta James' album "Changes." But his album never came as the label went bankrupt and he wasn't able to sign another record deal.
"Nothing came of that. But you continue to do what you can do to pay your bills and keep your head from going insane," he said.
After a short period working for the Parks and Recreations department, a friend invited him to sing on the subway, telling him that he could easily make $50 in a day. Yung quit his job the next day and decided to make of singing in the subway his only source of income.
ON THE REALITY COMPETITION
At 57, the father of five decided to reach for a new level auditioning for "America's Got Talent." He stood on stage wearing an all-black ensemble, including a beanie, and when asked by Simon what are the lowest points as a subway singer, he said:
"On a Monday or Tuesday you don't make that much. But people get paid on Thursday and Friday. And they make up for it."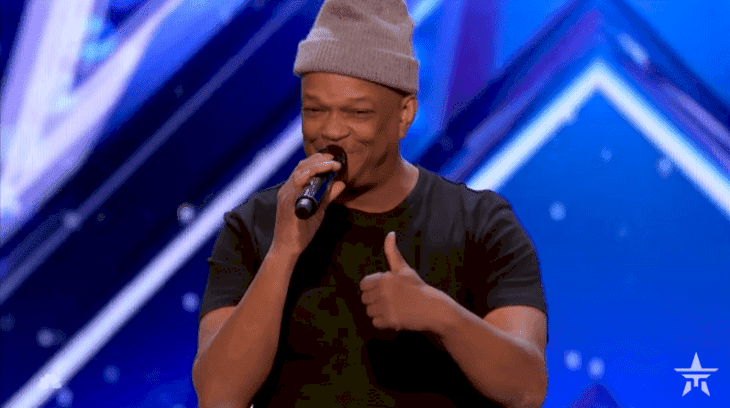 Source: YouTube/Talent Recap
The man then proceeded to wow the judges and the audience with a rendition of the Righteous Brothers classic "Unchained Melody." By the end of the performance, Mike had almost everyone in the venue on their feet, cheering and applauding for him.
The judges had some mixed reaction to the audition. While Heidi Klum liked it, she found Mike's voice a bit "round around the edges;" Howie Mandel, on the other hand, found that roughness was captivating, and said that the reality show could helpt Yung achieve the next level of fame.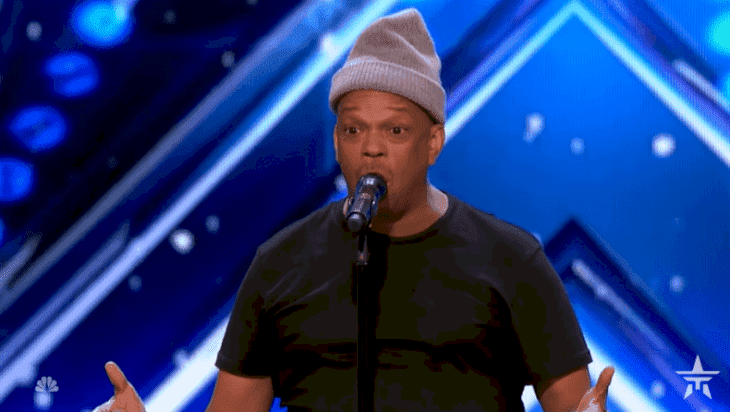 Source: YouTube/Talent Recap
Mel B earned some booing from the audience after she told Yung that he hadn't reached the right level to perform on the stage of "America's Got Talent." Simon Cowell, always the most brutal judge, slammed Mel B for her comments, as she said to Yung:
"I was listening to something that Mel was playing during the break, which was a piece of auto-tuned junk. And this is the real deal. This is 40 years of actually going out there. It just makes me remember, you know, what great singers can be. And this is what this is all about."
When the time came for the votes, Simon and Howie said yes, Mel B gave a no, and Heidi decided to give Mike an opportunity to go through the next phase, and he didn't waste it.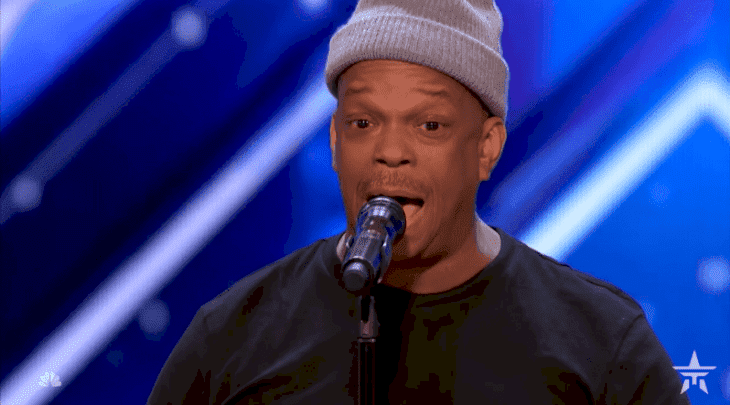 Source: YouTube/Talent Recap
Yung got to the semifinals of the show, earning more and more praise from the audience and the judges with every passing week. Sadly, his performance of Solomon Burke's "Don't Give Up on Me" didn't receive enough votes and he couldn't advance to the finals.
AFTER THE REALITY COMPETITION
Soon after being thrown out of the competence, Yung lost his house and fans helped him found a new place. Despite what most would believe, there weren't offer deals raining on the man, and even though he landed a few gigs here and there, the money was not enough to support his family.
So, he went back to the subway.
This time around, he would get recognized, and while most of the encounters were filled with joy, people would also start why he was back on the subway and not touring around the country like a rock star.
Yung started a Kickstarter campaign to raise money for the production of his first album, and he gathered over $75k of his initial goal to produce a short record of about five or six songs.
Mike also released his first written and produced first single "Alright" earlier this year, as he keeps on working to build a career on the music studio while charming commuters on the subway to reach end meets.
"The music is going to speak for itself. I can't wait for my career to be on stage in front of millions of people," he said to the Guardian. "Even though I've been on stage in front of millions of people already, basically to finish your career outside of the subway. It means the world to me."
ANOTHER SINGER BLOWS THEM ALL AWAY
Meanwhile, another elderly singer who left the judges impressed was 62-year-old Ronee Martin, but not before living some few tense moments with Simon Cowell.
After immersing on her performance of Bonnie Raitt's "I Can't Make You Love Me," the music was cut off at Cowell's request. A nervous-looking Martin and a silent audience waited for Simon's comments while holding their breaths.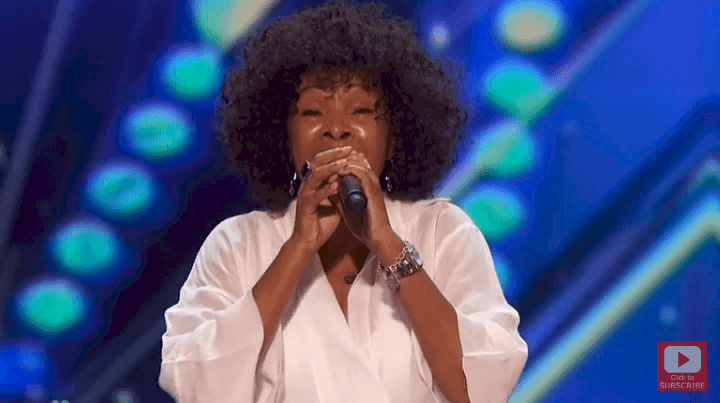 Source: YouTube/ MusicTalentNow
Ronee, I don't think that song was right for you," he said. "What else have you got?" "I have 'Natural Woman,'" Martin responded, and went on to perform Aretha Franklin's classic tune.
The difference was clear. Just a few seconds into the song and Marting had everyone on their feet, earning a satisfied smirk from Cowell and standing ovations from the rest of the judges. Former Spice Girl, Mel B said
"That second song, you really showcased what a talented singer you are. And when that chorus hit, you took it all the way."
Please fill in your e-mail so we can share with you our top stories!