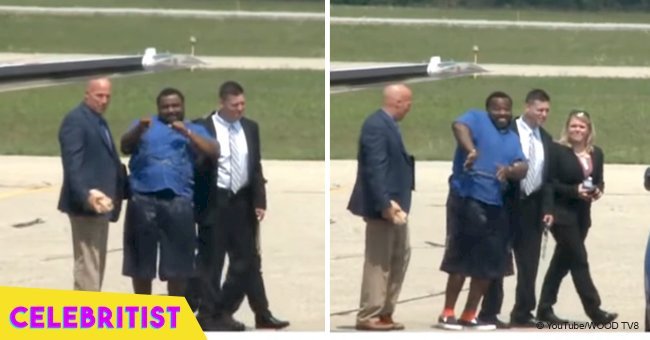 FBI's Most Wanted fugitive does the 'In My Feelings' dance after being captured in video
An arrest and handcuffs didn't keep one of FBI's Most Wanted fugitives from breaking into dance as he's transported on a tarmac in Michigan.
Wanted fugitive Antwan Mims who's accused of a double murder made light of his capture by showing off his dance moves. While being transported from a fugitive plane to a police car at the tarmac of Benton Harbor, he flaunted his own rendition of the "In My Feelings" dance craze.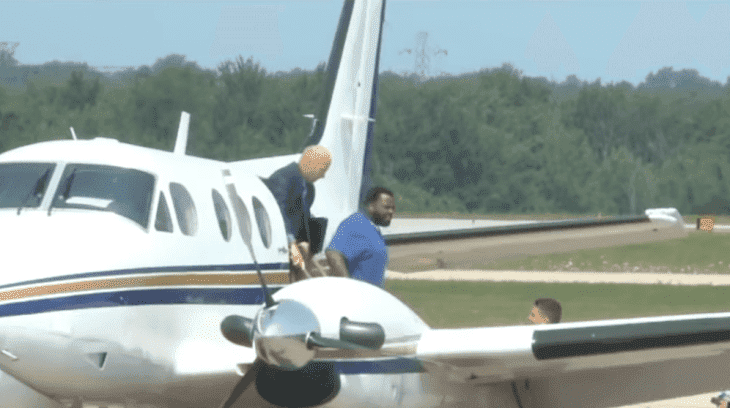 Source:
In handcuffs and dressed in a blue T-shirt and dark shorts, a smiling Mims gestured a heart with his hand and pretended to be driving a car simulating the dance when he spotted news cameras from a distance. He continued to dance his way to the car as law enforcement officials escorted him.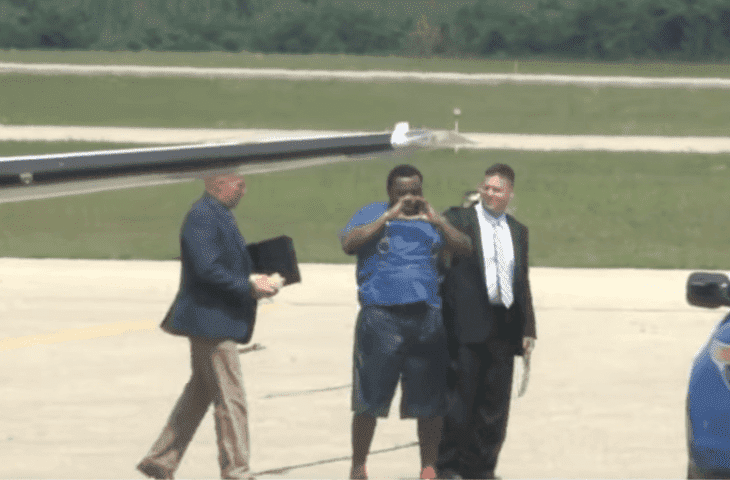 Source:
In March, Mims was suspected of murdering two people at a house party. He was finally captured in August and was denied bail. As for his little dance stunt on the tarmac, Benton Harbor Director of Public Safety Dan McGinnis couldn't believe what he saw. He told WNDU,
"It's almost like it was a joke. He's taken two people's lives."
It was Instagram comedian Shiggy who first launched the Kiki challenge when he danced to Drake's "In My Feelings" pretending to drive to the song's lyrics, "are you riding." The dance moves he coined including the heart hand gesture started a trend that was later adapted by famous celebrities including Will Smith who performed his version on top of a bridge in Budapest.
And it's not just celebrities. Children, adults and even seniors caught on. In fact, a 93-year-old man dared to do the challenge and even attempted the evolved version where people dance to the song alongside a moving vehicle. Watch the clip below to see how the old man did it.
Meanwhile, Mims' light demeanor reminds us of a fugitive couple who after being on the run for two months was finally arrested by the police. After posing and smiling for a photo with the police, the couple even laughed as they checked and approved their photo on the deputy's phone. The couple, Matthew White and Amber Taynor, were wanted for various cases including grand theft. They were finally caught months later after a high-speed chase. Their arrest photos where they're smiling were later posted on social media. In their mug shots, however, they weren't smiling anymore.
Please fill in your e-mail so we can share with you our top stories!