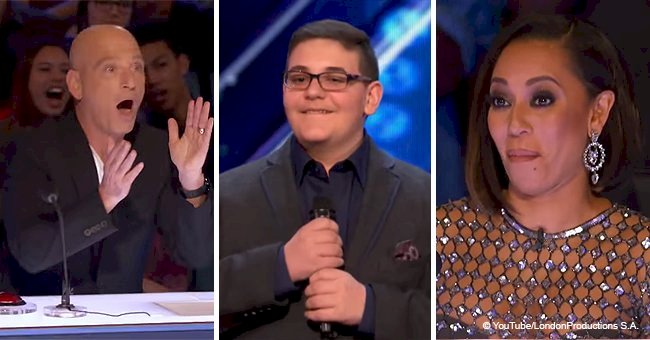 Teen acts nervous on stage but stuns judges with just the first note
16-year-old Christian Guardino from Patchogue, New York, was a bundle of nerves when he auditioned for AGT but that soon changed.
Judge Simon Cowell could see that Guardino was nervous and asked him introductory questions to put his mind at ease first.
Read more on our Twitter account, @amomama_usa. Guardino's impressive performance can be seen below.
The audience learned that Guardino had been singing all his life, and he only told his best friend he was auditioning for "America's Got Talent."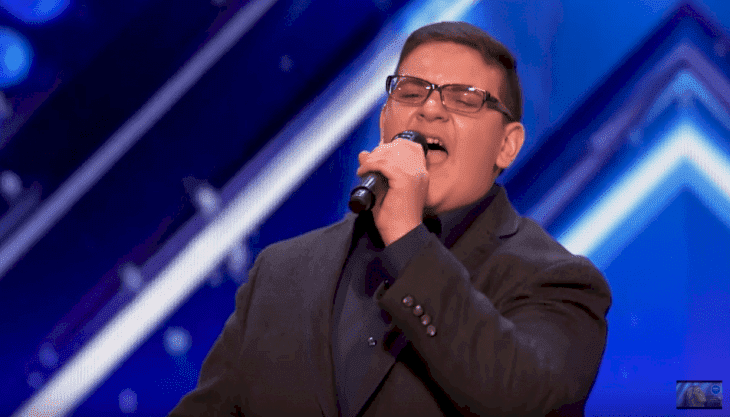 Source: YouTube/LondonProductions S.A.
His mother was showing her support from the stage of the stage where Tyra Banks was keeping her company.
Guardino chose the Jackson 5's "Who's Loving You," and his strong voice will the auditorium. Cowell immediately sat up and gave a bewildered look to the other judges.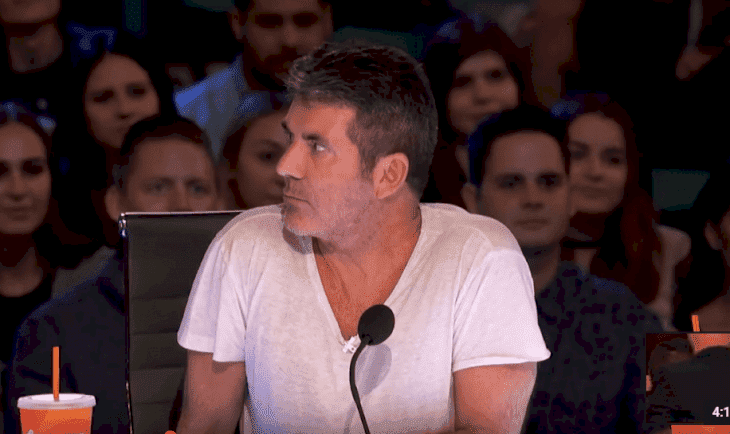 Source: YouTube/LondonProductions S.A.
The audience was mesmerized too. When the camera panned out to them, many of there visibly surprised at Guardino's vocal range.
During the performance, judge Howie Mandel just looked at Guardino in amazement, with his hand over his heart.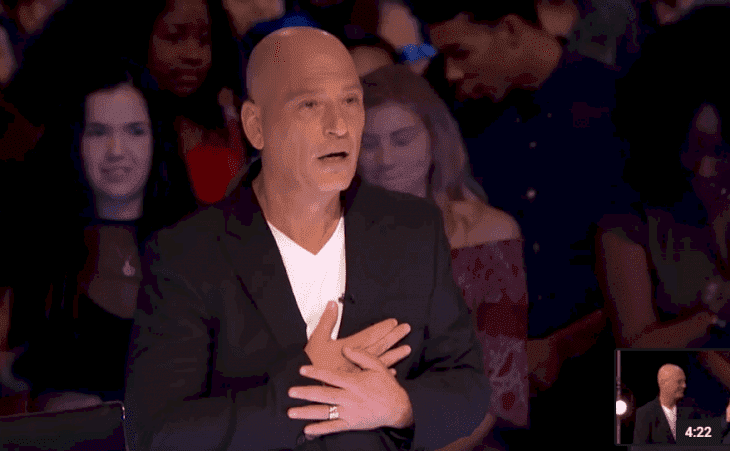 Source: YouTube/LondonProductions S.A.
At one point, Simon was nodding along, clearly impressed, while the other judges gaped in admiration too. Guardino ended on a high note.
He got a standing ovation from the judges and the audience, with Cowell giving him two thumbs up.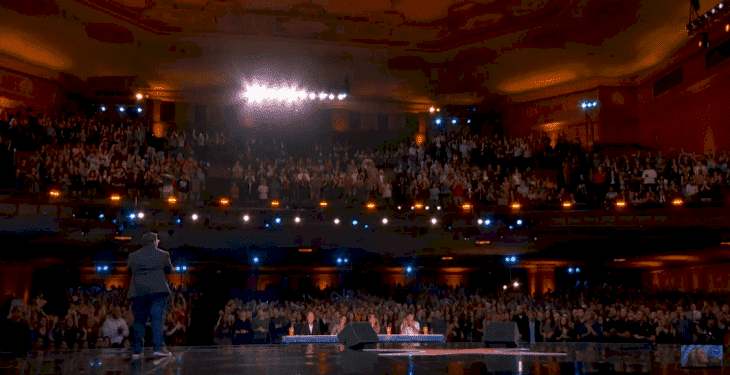 Source: YouTube/LondonProductions S.A.
When he was done, Cowell said:
"Christian, I need 10 seconds here because I actually don't know what to say right now."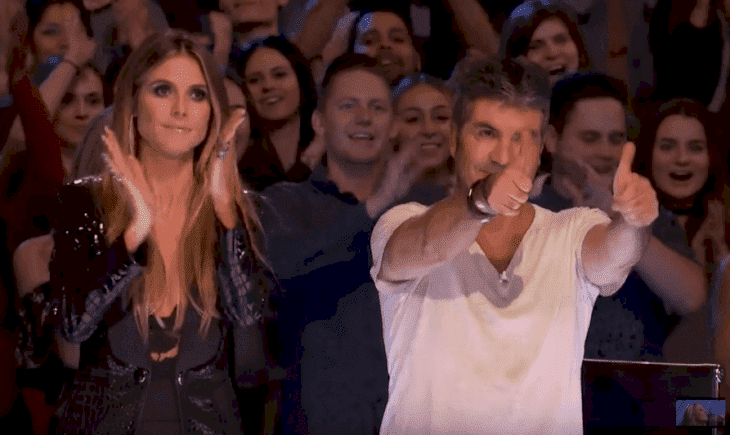 Source: YouTube/LondonProductions S.A.
Mel B wanted to know "what just happened," and Guardino had to fight back the tears when confronted with their praise.
Mandel asked if Guardino had just one wish, what would it be? Guardino said at that very moment in time; his only wish is getting the golden buzzer. Mandel replied:
"Well, your wish just came true!"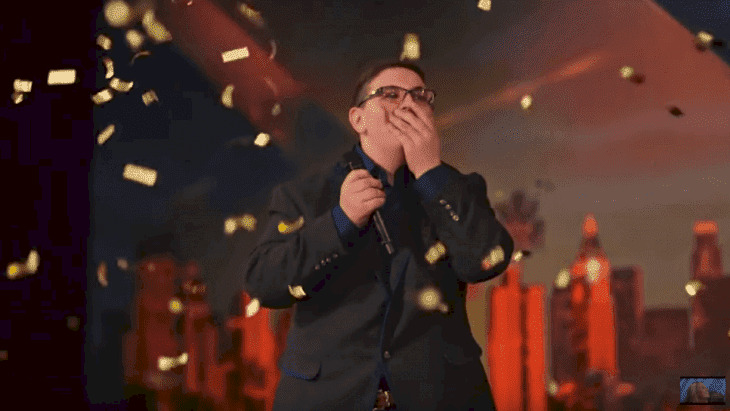 Source: YouTube/LondonProductions S.A.
He slammed down on the buzzer and Guardino broke down in tears as golden confetti rained down on him and his mother ran onto the stage.
While the confetti rained down, Cowell could be seen that the judge's table with his arms outstretched and a wide smile on his face.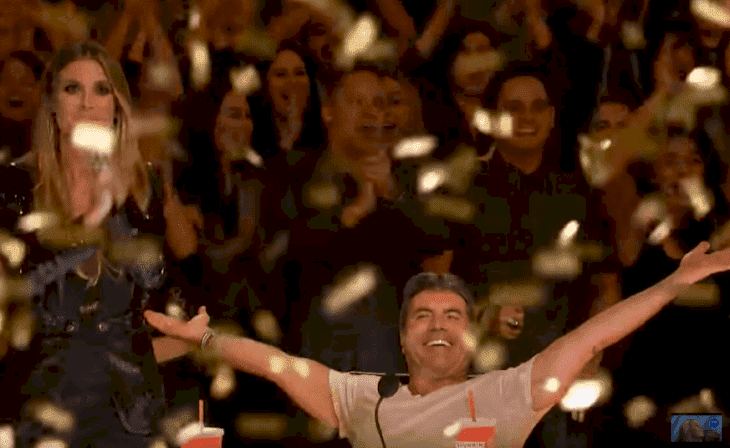 Source: YouTube/LondonProductions S.A.
Guardino, who hails from Long Island, New York, made it all the way to the semifinals' second week.
Even though he received standing ovations from all the judges, he didn't get enough votes to proceed to the finals.
Another contestant who rendered the judges speechless was the 5-year-old Heavenly Joy who auditioned back in 2015.
The talented little singer told Howard Stern that she had been singing since the age of one and that she was going to combine tap dancing into her performance.
Her performance truly knocked the audience and the judges off their feet because no one was expecting such a powerful voice to come from such a small girl.
She carried every note perfectly and the judges were visibly impressed. Read the full story here.
Please fill in your e-mail so we can share with you our top stories!