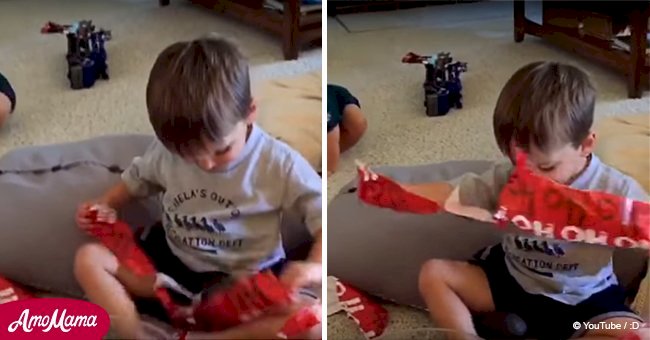 Dad tests son's manners with a terrible gift and boy's reaction goes viral
This little boy knows the true meaning of gratitude. Regardless of what life threw at him, even an avocado, he was appreciative.
Jeff Simmons captured the reaction of his son as he handed him his Christmas present. Immediately the boy had at it. The video is found below.
Another baby crawled on the rug behind him as he tore open the Christmas-themed wrapping paper eagerly.
Follow us on Twitter for more @amomama_usa.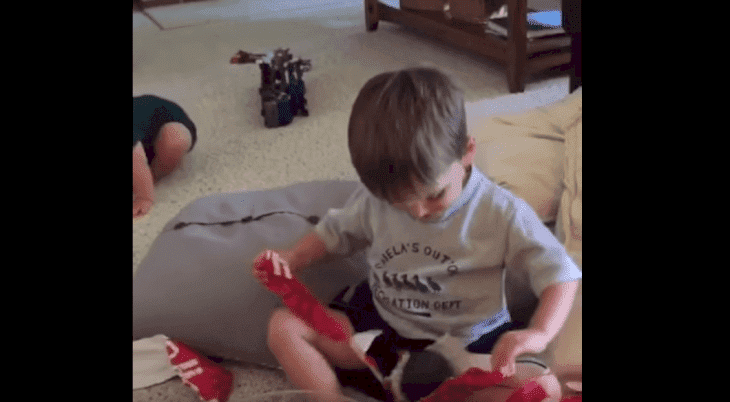 Source: YouTube/ :D
A ripe avocado pear rolled out and without a beat, the little boy emphatically said:
"It's an avocado! Thanks!"
His adorably forced smile is apparent as he rests the pear aside.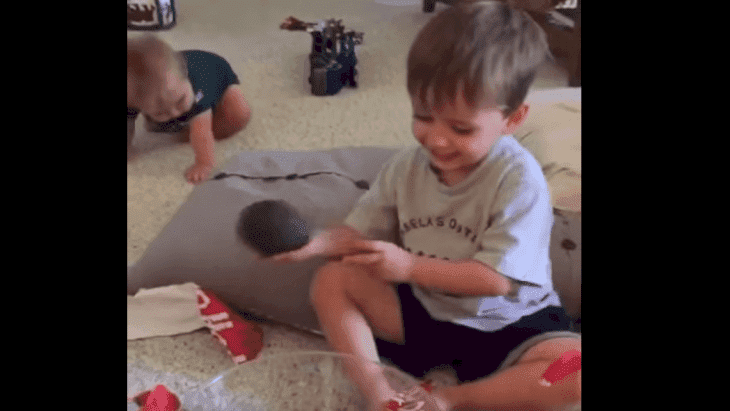 Source: YouTube/ :D
The Daily Mail reported that Simmons intentionally gave his son the horrible gift in order to test his manners.
He had been trying to teach him how to behave specifically in such situations.
He told Global News via e-mail:
"Earlier in the day, we were teaching him that when you get presents, from friends and family, you have to react in a polite way, even if you don't actually like the present."
Source: YouTube/ :D
Undoubtedly, the boy exceeded his expectations as he unhesitatingly pretended to like the atrocious present.
"So we wrapped up an avocado later and this was his response!"
The video was originally posted on Vine in 2015 where it garnered over 44 million views and 262,000 likes.
Just last year, a royal little boy was lucky enough to receive exactly what he wanted from Santa.
Prince William's son, Prince George, 4, wrote only one item down on his list for Father Christmas. He wanted a toy police car.
It wasn't much to ask for, so when his father delivered the request to Santa himself at Christmas markets in a park in Helsinki, Finland, he was able to collect the present.
And earlier this year in July 2018, a schoolteacher received a well-deserved and much-needed gift.
Courtney Adeleye and her husband, the parents of an 11-year-old student, learned that a teacher was taking the bus to work every day, they wanted to do something about it.
In the touching video, Adeleye went to the school and asked the sweet teacher to come outside.
When she did, she was greeted with a brand new car wrapped in a blue bow. The teacher was drawn to tears, with not enough words to express how thankful she was.
Please fill in your e-mail so we can share with you our top stories!