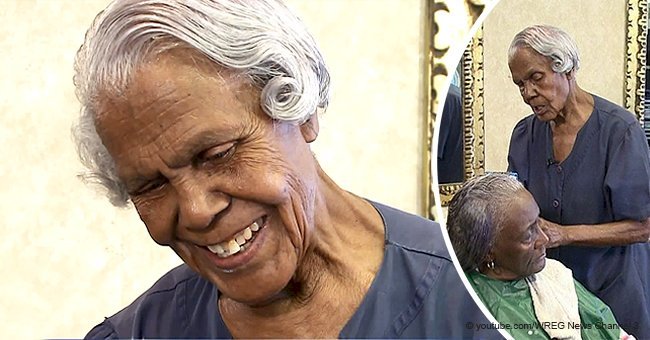 This 99-year-old beautician goes viral for still styling hair while awaiting her 100th birthday
A beautician for 73 years is finally retiring from her job when she turns 100 next month. Her story of passion and perseverance has gone viral as she awaits her big day.
Hairstylist Callie Terrell will be turning 100 next month and that means she'll finally be setting down her brush and scissors to rest.
Terrell has been styling hair since 1945 when she first got her cosmetology license. She once owned a salon but now just rents a space so she can attend to her regular clients who've stuck with her through the years. That includes her daughter, Inez.
Asked why she never thought of giving up her job in her old age, she says she works because it's what she loves to do.
"From a little girl I always loved messing with my sisters' hair," she told WREG.
But now that she's turning 100, Terrell is making new plans for her life. Having decided to stop working when she turns a century, she says she intends to keep busy and do things that will make her happy.
Terrell, who's outlived all her friends and most of her customers says she's not the type of person to just be content in staying home.
"I'm not used to just being up in the house. You see, I worked so long I've just been around people and doing something exciting. Most old people, they're so dry and droll. I can't deal with that. I gotta live and do the things that make me happy."
Not one to sit around the house, Terrell says all she needs is a phone call and an invitation and she's out of the house.
"I just be waiting on somebody to call and say, 'Callie, you busy? Well, come on over here.' They say we're doing so and so. So I jump in the car and go. I just want to do something."
Terrell is currently the oldest licensed cosmetologist in the state of Tennessee. She continues to drive til this day. In fact, she drives for her daughter who has stopped driving years ago.
Terrell isn't the only living beautician at her age. Another beautician in Houston is 100 but is still working as a hairdresser. Juanita Gallatin works as a hair stylist at Parkway Place and has no plans of slowing down despite her age. She says she loves styling hair because of the stories she hears and the wisdom she imparts to her customers. Gallatin began working as a hairdresser since dropping out of high school. Her grandmother who was displeased with her decision to stop school sent her to beauty school. 84 years later, with less hair, a slight loss in hearing and sight, she's still making others look good. She intends to do this until the day she dies.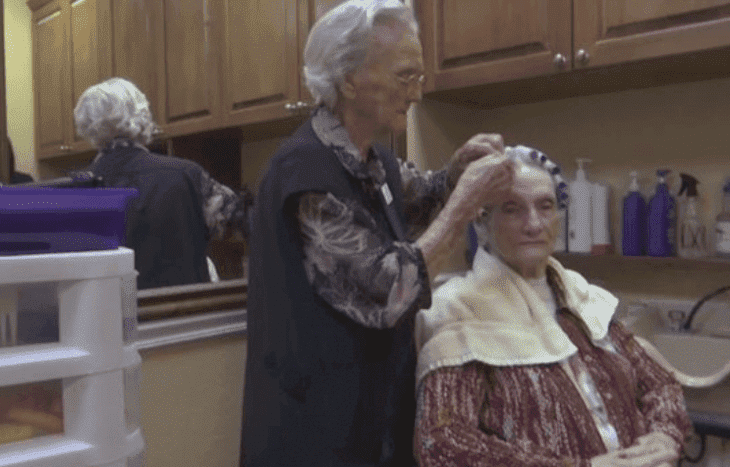 Source: ABC13
For Terrell and Gallatin, it's their love for hair styling that has kept them on their toes for a long time. For a 97-year-old grandmother, it seems her zest for life and dance is what's keeping her youthful. A YouTube video was posted by Alexis Taylor whose daughter, Alaria was showing off her dance skills. In the beginning, her 97-year-old grandmother was just observing her but when Alaria asked her to dance with her, the nonagenarian with a walking stick started moving her shoulders side to side and stealing the limelight from her granddaughter. The groovy grandmother danced for the remainder of the two-minute clip impressing its 1.8 million viewers. Age is clearly just a number for this energetic grandmother.
Please fill in your e-mail so we can share with you our top stories!