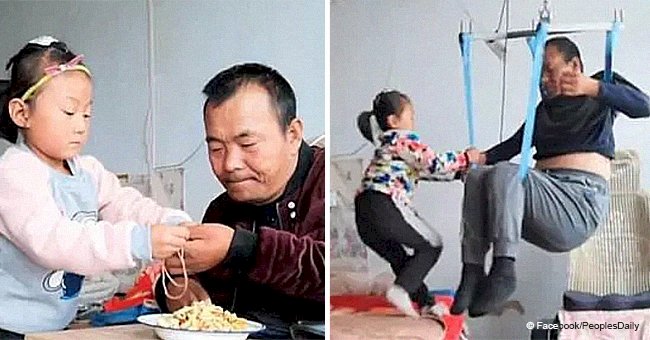 Video shows little girl taking care of her paralyzed dad alone after mother abandoned them

A six-year-old girl from China is making headlines after a video showing how she cares for her paralyzed father went viral.
While most children her age want nothing more than to play and have fun, Jiajia has been caring for her father and had given him the will to live again.
Her father, Tian Haicheng, was in a car accident two years ago which left him paralyzed and without the steady income he once had.
Struggling to cope with this new situation, his wife left him as well. She went to her mother's home for a visit and took their baby son with, but never returned.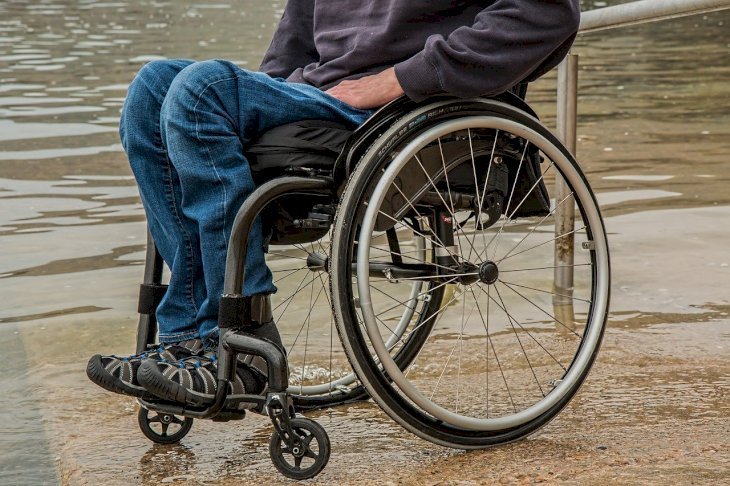 Source: Pixabay
Read more on our Twitter account, @amomama_usa. A video clip of how Jiajia cares for her father can be seen below.
After his wife left, Haicheng lost the will and wanted to commit suicide. He asked his daughter to give him a bottle of pesticide. However, Jiajia replied:
"Papa, mother left, but I'm still here. If you kill yourself, I will be alone."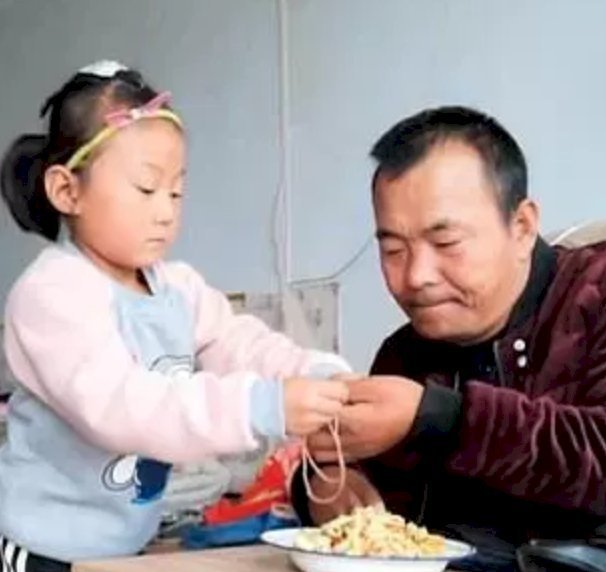 Source: Facebook/People's Daily
Those words pulled Haicheng back from the pit of despair, and he made a promise to Jiajia that he would never give up.
Since that day, Jiajia has been by her father's side. She and her grandmother helps him with his morning routine and helps him to get around.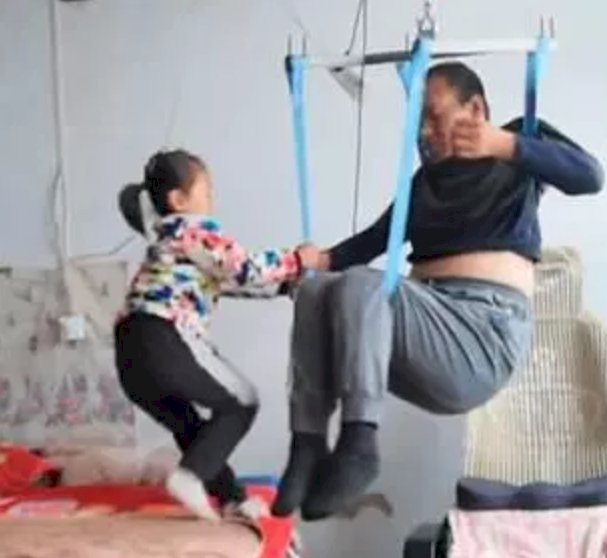 Source: Facebook/People's Daily
She also wakes up during the night to turn her father around, to prevent bedsores from forming his legs, arms and back.
It's been two years since the accident and Haicheng said he has never heard Jiajia complain about her new set of responsibilities.
She told reporters:
"Looking after my dad, I don't feel tired at all."
She also joked that she had no idea to shave her father and would accidentally cut him with the razor more often than not.
She is very proud of the fact that she can now shave his beard without drawing blood. When asked if she misses her mother, Jiajia said no, and explained why:
"Because she doesn't look after dad. But I miss my brother. I used to be very close to him. I miss him!"
In a similar case, the 7-year-old Ou Yanglin from the Wangpu village in Southwest China is caring for his paralyzed father after his mother left them.
Like Jiajia, he also wakes up at 6 a.m to prepare food and help his father clean before heading to school. He has been doing this since early 2017.
He told reporters that they struggle as a family and he can't wait to be an adult so he could earn money to buy medicine. The devoted boy said:
"I can't live without my father."
Please fill in your e-mail so we can share with you our top stories!