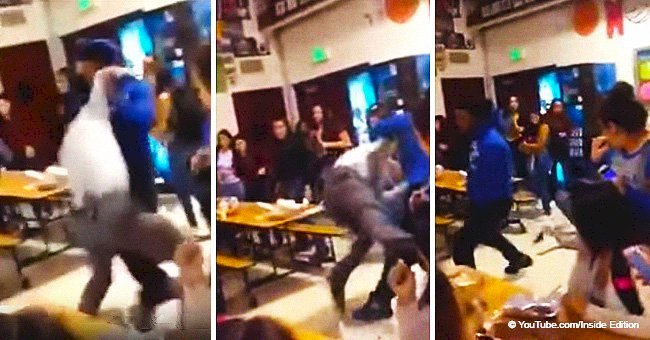 Principal trying to stop a fight in high school is body slammed by a teenager

A California high school principal was body slammed while attempting to break up a fight.
When a lunchroom brawl broke out at his high school, Principal Don Ross stepped in to break it up.
Ross was thrown to the floor by one of the students involved in the dispute, reported Inside Edition, and the shocking incident was filmed and posted on YouTube where it was viewed over 11,000,000 times.
Undeterred by the setback, the Florin High School principal jumped back into the fray.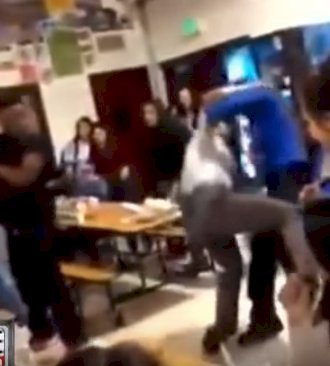 Source: Inside Edition
VIOLENCE ERUPTED IN A SACRAMENTO CALIFORNIA HIGH SCHOOL
The original altercation involved three students, who were later placed under arrest by police officers called in to resolve the conflict.
According to the Sacramento Sheriff's Department, the students were 15 and 13-year-olds and face charges of suspicion of battery, and making threats.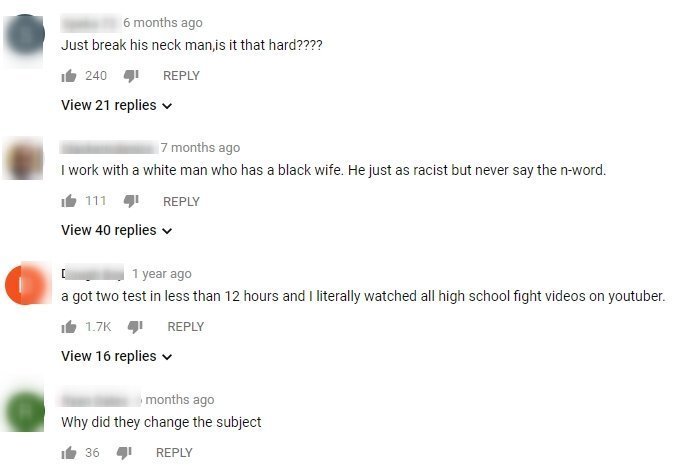 Source: Inside Edition
REASONS FOR THE FIGHT ARE UNKNOWN
The violent confrontation in the cafeteria erupted and Ross, a school resource police officer, and a school official tried to intervene. This was when one of the students grabbed Ross and slammed him into the floor.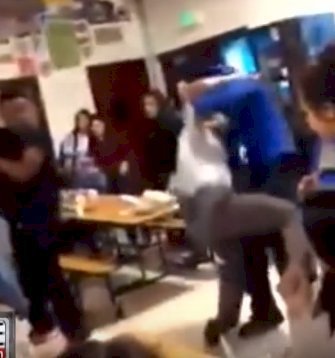 Source: Inside Edition
ROSS GOT UP AND RETURNED TO THE FRAY
The dazed principal got up and returned to ground zero, and dragged out the student who'd attacked him,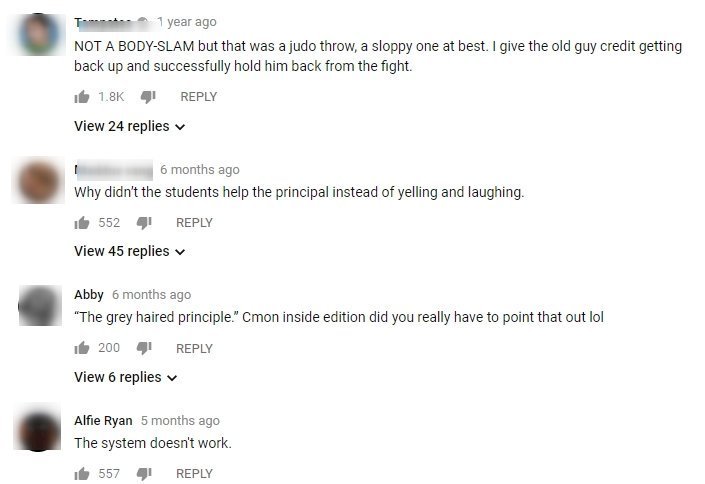 Source: Inside Edition
FORTUNATELY, NO ONE WAS SERIOUSLY INJURED
Though the principal admitted to some bruises and aches and pains, neither he nor any of the students were seriously injured.
Read more on our Twitter account @amomama_usa.
A POLICE OFFICER BODY SLAMMED A STUDENT
Another incident in a high school saw a police officer fired, but he won't be facing charges of assault on a student.
Ben Fields, a former South Carolina sheriff's deputy was fired after he threw a 16-year-old female student across a classroom.
The school resource officer was called into a math class when one of the students proved unruly. After exchanging a few words with her, Fields walked over, placed her in a choke hold, then body slammed her onto the floor.
Clips filmed by the students and posted online showed Fields telling the girl to leave her seat or he would forcibly remove her. He then wrapped his forearm around her neck, flipped her and the desk backward onto the floor, tossed her toward the front of the room and handcuffed her.
The video sparked universal outrage and resulted in Fields being fired from the Sheriff's Department.
Please fill in your e-mail so we can share with you our top stories!