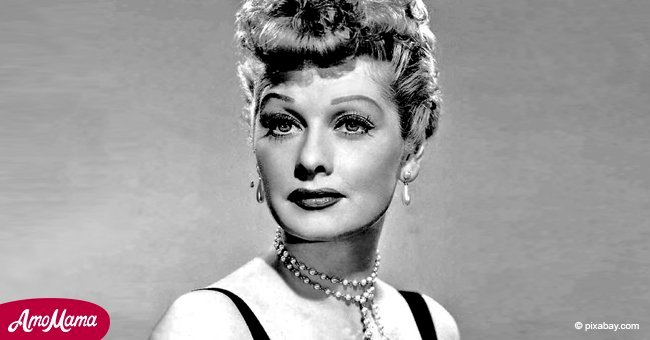 8 things about 'I Love Lucy' Lucille Ball you may not have known
Star of 5 eponymous self-produced television shows, Lucille Ball made history a number of times in her 77 years of life. Thanks to the internet, these moments have been documented for posterity.
Model, actress, comedian, producer, film-executive; Lucille's list of talents is an extensive one. Her bit parts on the big screen starring in B grade movies were one step removed from her ample success on television sitcoms.
Ball's attempt to break into Broadway also didn't go as planned and she did radio work to supplement her meager income.
But there are a few things you may not have known about Lucille Ball, let's look at them now:
8. CHILDHOOD EXPERIENCE
Lucille Ball's career began at the age of 12 when her stepfather supported her idea of auditioning for a spot in the chorus line of a local stage production. She got the part and the world received a tremendous gift.
7. FIRST FEMALE STUDIO-EXECUTIVE
Lucille Ball and Desi Arnaz founded Desilu Productions in 1950. The firm produced big name small screen shows like "Star Trek," "Mission: Impossible," "The Untouchables," and of course, "I Love Lucy."
6. NEAR-DEATH EXPERIENCE
It is not as uncommon as you might think for actors to die during filming and Lucille Ball almost made the list. In Lucy's famous grape-stomping scene, one of the actors didn't speak English and actually held Lucy's head under the grape mush during their fight scene almost causing her to drown.
5. FLOUTING AGEISM
Most Hollywood actresses complain about being sidelined as they age for the next hot young woman, but Lucille Ball was past her 40th birthday when she starred in "I Love Lucy."
4. DISPELLING RACISM
Desi Arnaz, Lucille's Cuban-American then-husband, was cast as her onscreen husband and the pair would go down in history as television's first-ever interracial couple.
3. NATURAL BRUNETTE
Ball's natural hair color was brown, not red. Her hairstylist Irma Kusely described it as a "golden apricot" shade and not the vibrant red we identify it as.
She also refused to tone her hair down, keeping her hair the same until 1989, when she passed at 77.
2. PREGNANT
Lucille made history again by being pregnant during the early stages of filming "I Love Lucy." Writers simply wrote that into the show and she thus became the first pregnant woman to play a pregnant woman on television.
1. CHILDREN'S NAMES
Lucille and Desi Arnaz clearly loved their own names, incorporating it into their company's name Desilu Productions and in each of the shows Lucille starred in: "I Love Lucy," "The Lucy–Desi Comedy Hour," "The Lucy Show," "Here's Lucy," and "Life with Lucy."
Unsurprisingly, they named their children after themselves too. Daughter Lucie Désirée Arnaz is an actress, born when Lucille was 40. And a son born at 42 was called Desi Arnaz Jr. and was actually the fourth of his name, his dad being Desi Arnaz III.
Please fill in your e-mail so we can share with you our top stories!