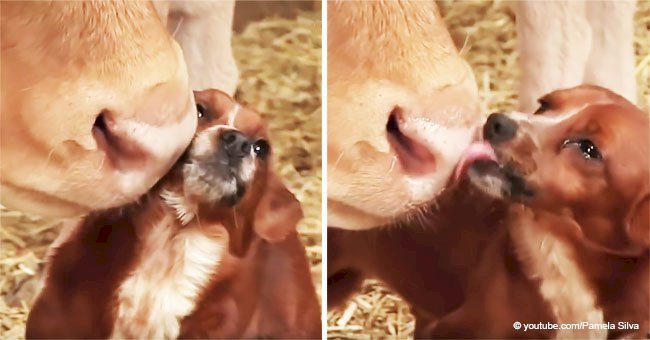 Little dog appears to break down in tears on seeing his owner sell his best friend
The pain of this puppy to lose the company of his "cow mom" is a vivid example of how much animals can feel.
Rookie, a puppy from the rural areas of South Korea, is the faithful pet of a loving home, where he has always been given a lot of affection. However, his great love is not their owners, unlike most dogs, but a cow.
The cow shares Rookie's home, and since the puppy's mother died in childbirth, she also assumed the burden of raising him. Rookie has always slept with her and another cow, besides playing with them, sharing their food and water, and basically, living the life of a cow.
But one fateful day, its owners finally decided to sell the sweet cow. Since having two cows became very complicated, they preferred to simplify the situation. Follow us on Twitter for more @amomama_usa.
While they were pulling the cow out of the barn, tears began to run down Rookie's face, who watched defeated how his mother and at the same time, his best friend has been taken away. The dog's depression came instantaneous and brutal.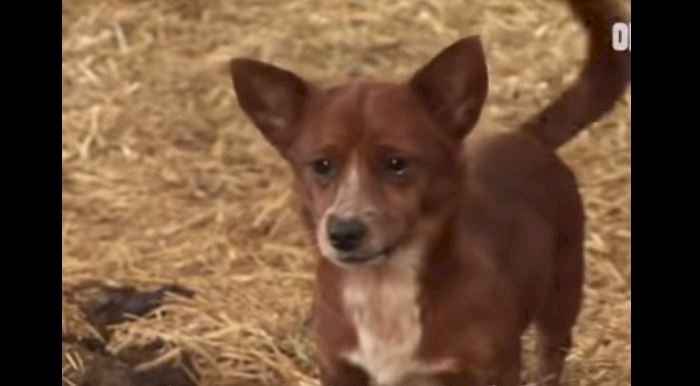 Source: Youtube/Pamela Silva
Rookie was so desperate that he started looking for the cow's trail with his nose until he found the aroma and went on following it. When he found her, her owners were still with her, wondering how he found her. Rookie immediately starts playing with her friend as if nothing.
The video, broadcast on the South Korean SBS channel, shows the owners explaining that Rookie adores the cow, but that they expect him to get used to her absence. Shortly after, they took him back home. But Rookie did not get used to it.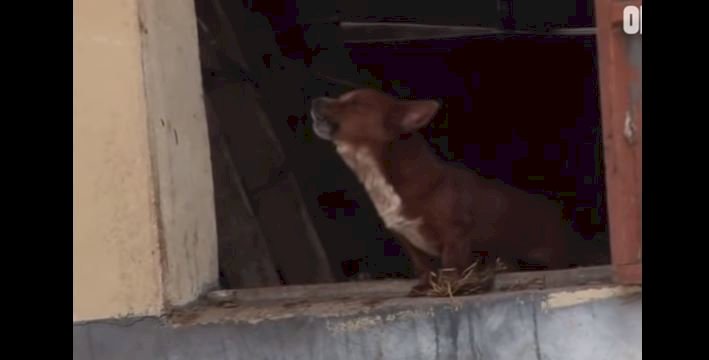 Source: Youtube/Pamela Silva
Over time, he became depressed more and more, stopping eating completely. He refused to play, run or live without his cow mom. And the owners could not tolerate his suffering. So they had to go back to the neighboring farm where they had sold the cow.
When they finally brought her back to her home, Rookie and the cow look very happy to be together again. However, a veterinarian recommended to the family to make Rookie socialize with other dogs since he depends too much on the cow.
That's why the family has little by little introduced the dog to new friends with whom to hang out. But none compares to his bovine "mom".
Another tearful dog that went viral because of its crying will surely melt your heart. This little dog could not stop crying when she realized that her puppies were being rescued.
The canine mother and her cubs were saved from an unknown situation and the relieved mother seemed to cry with joy when she realized they were safe.
Please fill in your e-mail so we can share with you our top stories!