Sweet moment amicable wild gray seal embraces human diver (video)
Ben Burville is a doctor and diver who had a magical experience last month while diving. He was diving off the coast of the Farne Islands, Northumberland, UK, when he made a friend.
A wild gray seal was caught on video bonding with the doctor. Part of the clip shows the two hugging and the seal stroking his arm.
Ben Burville, 49, was shocked when a wild gray seal came over to bond with him. A video recorded the animal showing affection to the doctor.
It was seen patting Burville's arm and sniffing him. The animal also appeared to be fascinated with the doctors diving gear.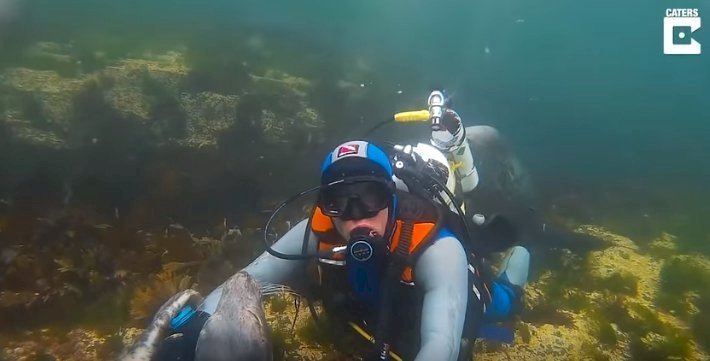 For more on this story go to our Twitter account @amomama_usa. The seal brings its nose up to his face and wraps its flippers around him as he strokes its back.
The playful animal taps its nose against Burville's goggles and appears to be caressing his face. Burville is a full-time General Practitioner in the coastal town of Amble.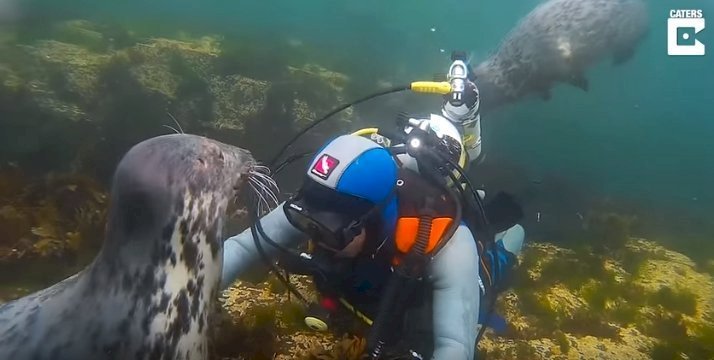 He's also a veteran diver with more than 32 years of diving experience. The doctor was visiting researcher at Newcastle University's marine biology department to study gray seals and white-beaked dolphins.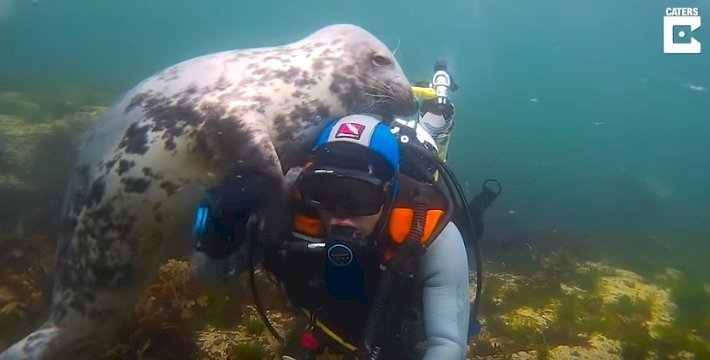 He had this to say about his experience:
"I realise that I am incredibly fortunate to have this opportunity and insight into their world that this facilitates. Having dived and observed grey seals for over 18 years, they have shown me how to dive with them in a way that they feel at ease."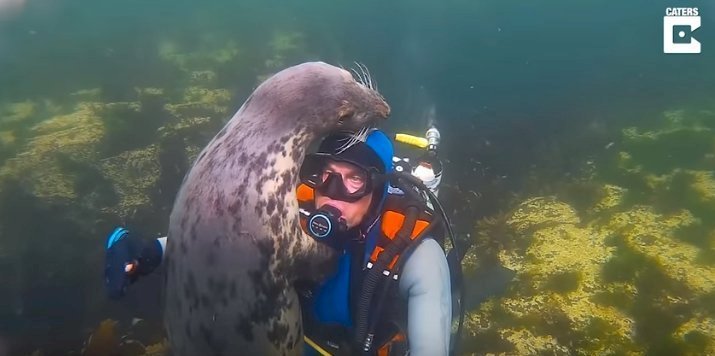 Burville explained what it felt like to have such contact with a seal.
"When they hug you or hold your hand it is hard to describe the feeling - time stops. You are 100 percent aware of being in that very moment, peaceful, calm, and I suppose the term is mindful."
The doctor added that there was "something about being with nature that is magical." Just like in the video, Burville shared that the seals would try to play games and remove his diving gear.
The diver also made it a point to mention that seals aren't tame. They have long claws and harbor a number of bacteria in their mouths.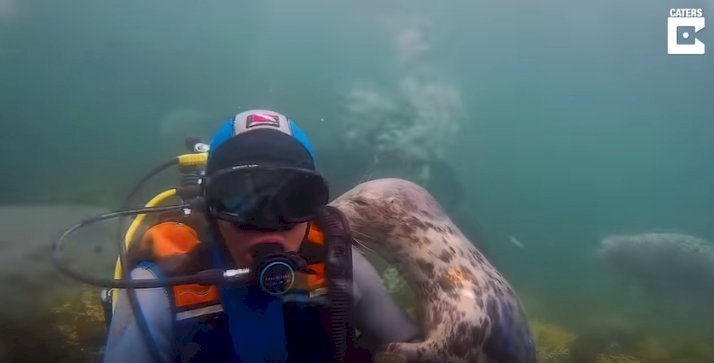 According to The Wildlife Trust, the British Isle's population of gray seals has increased by 140 per cent since dropping to just 500 in the early 20th century. They believe the animals in Britain now represent 40 per cent of the total number of gray seals in the world.