Philadelphia mom dies while heroically protecting 11-month-old daughter in quadruple shooting
Dawn Boyd, a 22-year-old mother of one, was labeled as a "hero" after protecting her 11-month-old daughter from a quadruple shooting in West Philadelphia.
As NBC 10 reported, Boyd was outside a friend's house on the 5100 block of Haverford Avenue with three other people, her daughter, and another child. Unfortunately, a vehicle pulled over in front of them, and someone started shooting from it.
Knowing that she had to save her daughter, Boyd quickly grabbed and shielded her from the bullets. While protecting her, she was shot multiple times in the legs, left arm, and chest.
The rest of the adults were also shot. They were all taken to the hospital where Boyd and a 24-year-old man were pronounced dead shortly after.
THE MOTHER'S WORDS
In an interview that Michelle, Boyd's mother, had with NBC10, she revealed that her daughter saved both children. When the shooting ended, and her friend was about to get out of the house, Boyd was crawling and saying that she couldn't breathe.
Stephen, Boyd's father, pointed out that they were glad that their granddaughter was still alive and that, since Boyd protected both children and lost her life to do so, they believe she is a hero.
ASKING FOR HELP
Boyd's family set up a GoFundMe page to help with funeral expenses. The victim's sister explained more details about the incident on the website.
DESCRIBING BOYD
"My family and I are in shock and disbelief, still trying to process the reality of this tragedy, my sister just turned 22 nine days ago and is leaving behind her 11 month old daughter who turns 1 in 3 weeks and will now have to grow up without her mother [sic]," said Boyd's sister.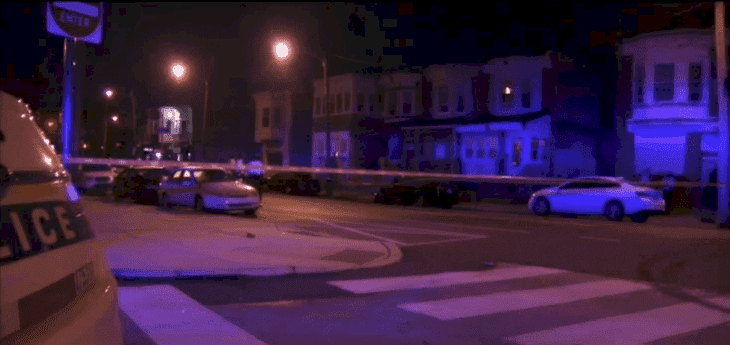 Finally, the woman added that Boyd fought every day to make sure her daughter had all she needed, that she wanted to be a nurse, and that she was always happy with contagious energy. The police are still investigating the incident.
8-year-old Missouri boy protects himself and younger siblings while mother is shot and killed during carjacking: https://t.co/m7omPhkJHQ pic.twitter.com/EK8pttf0uO

— The Root (@TheRoot) June 14, 2018
ANOTHER INCIDENT
Something similar happened in St. Louis when an 8-year-old boy took care of his two younger siblings after a man killed their mother while trying to steal her car.
Soon after Porsha Owens, the boy's mother, was shot, she decided to go to a house nearby to ask for help. The child kept the rest of his family protected and safe while the police arrived.
Owens ultimately passed away. Police quickly found the killer, Mark Haywood, who confessed his crimes and was charged second-degree murder, first-degree robbery, and two counts of armed criminal action