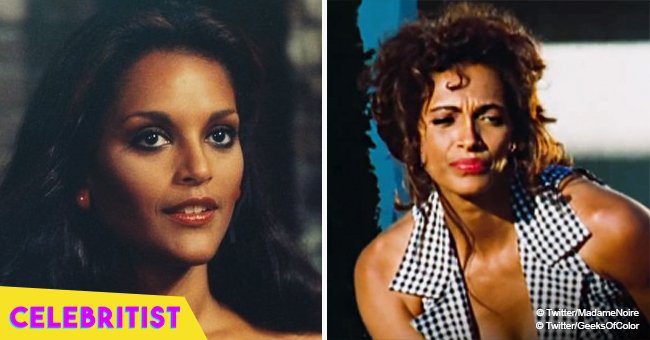 Jayne Kennedy & Ms. Parker from 'Friday' have beautiful grown-up daughters by the same actor
Apart from being recognized actresses and models in the entertainment industry, Kathleen Bradley and Jayne Kennedy shared something else: the father of their children.
As I Love Old School Music reported, actor Bill Overton is the man who was in a relationship with both actresses at different times and had children with them.
Kathleen came first as the woman, best known as Ms. Parker from "Friday," married the actor in 1980. Even though their marriage ended in 1984, they welcomed a daughter named Cheyenne Overton.
In 1988, Kathleen met and married Terrence Redd Sr., whom she has been married to ever since. They welcomed a second child, Terrence Redd II.
HER RELATIONSHIP AFTER BILL
Apart from that, Terrence Sr. had a daughter, named Dior, with his previous wife, actress Bern Nadette Stanis. Nowadays, Kathleen is still married to Terrence Sr.
Soon after Bill and Kathleen parted ways, he met Jayne, best known as Julie Winters in the 1981 film "Body and Soul."
BILL AND JAYNE'S RELATIONSHIP
They fell in love and married in 1985, and they have been together ever since, successfully managing what most couples in Hollywood have not: staying married for decades.
THEIR DAUGHTERS
As a result of their love, they welcomed three daughters together. One of them is Savannah Re, the couple's eldest daughter. She is a media literacy advocate, a communication/media and liberal studies scholar, and professor.
Kopper Joi, the middle daughter, is a social media coordinator for a children entertainment and toy manufacturing company.
The couple's youngest daughter is Zaire, a professional plus-sized model and a student majoring in International Relations at USC.
One of the best aspects of that family is that Kathleen and Jayce recently got together to help their friend, Rob Richardson, campaign for a political seat.
Another interesting aspect about Bill and his relationship with both ladies is that they have plenty of physical similarities, so it is fair to say that the man has a type. After marrying Bill, the Jayne and her family stayed out of the spotlight.
One of her latest appearance on TV took place in 2011, during an episode of "Way Black When." Kathleen, on the other hand, has been focusing her time on writing. Her first book was released in 2014, and it is titled "Backstage at The Price Is Right: Memoirs of a Barker Beauty."
Please fill in your e-mail so we can share with you our top stories!