Steve Harvey broke down in tears after seeing his mom's house in a video
One of the most famous television hosts breaks into tears after receiving a touching surprise on his birthday.
Steve Harvey is a well-known American comedian and television and radio host, who has a talk show, which bears his name 'The Steve Harvey Show'.
As reported by E!Online, during a very special day, in the middle of his program, the production team prepared a tremendous surprise that he did not expect and the comedian simply could not contain the tears.
Since the animator was turning 58, his family and team came up with a great idea as a gift; despite the express request of him that he did not want any surprise. The whole event was coordinated by his wife Marjorie Harvey.
According to a video posted on their YouTube channel, the production team made a "live" broadcast from Cleveland, Ohio, precisely on the street where Steve lived with his parents and siblings. Follow us on Twitter for more @amomama_usa.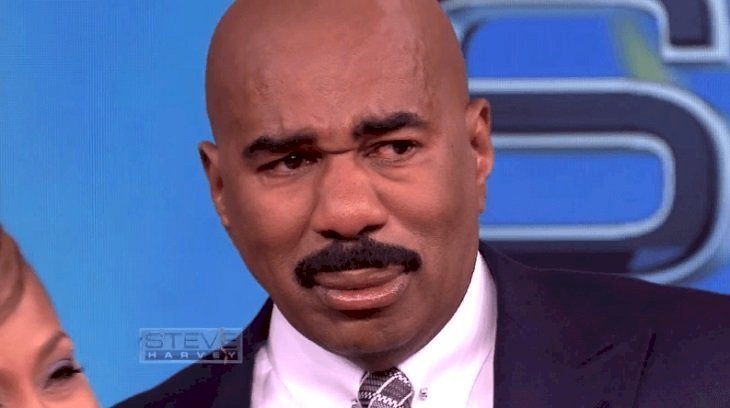 "We're here because we love you...If mom and dad were here, dad would be saying, 'Do you know I'm his daddy?' and mama would be just shaking her head! We love you, Steve!" said his sister Mona.
During the broadcast, the mayor decides to give Steve a very special gift and proclaims January 17 as "Steve Harvey's Day", and even renamed a portion of E. 112th Street as "Steve Harvey Way."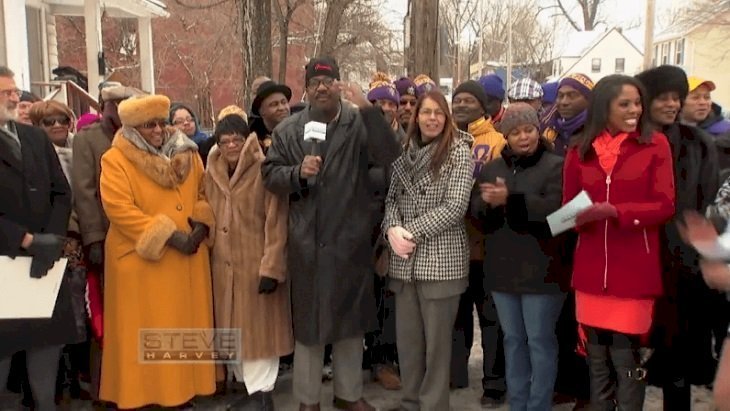 Steve does everything possible to hold the knot that feels in the throat of emotion to see all those people, who were part of his childhood and youth, there gathered in his honor.
However, when he manages to spot his mother's house in the projected image, Steve loses all the composure he had and breaks into tears at the image of the house in which he grew up and shared his best moments with their loved ones.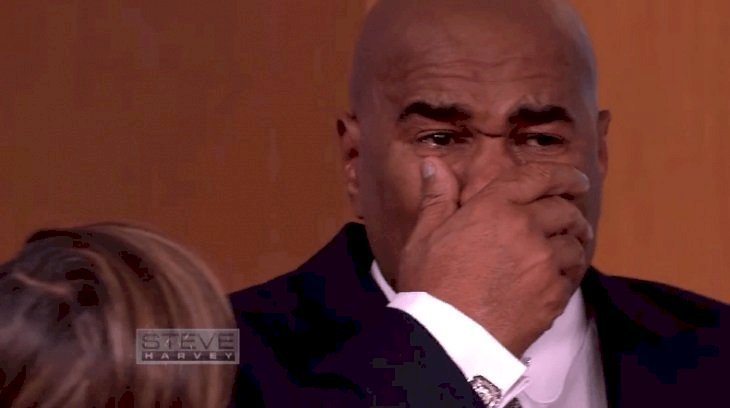 "I learned everything I know about survival on that block right there," Steve said before melting into tears. "That's my momma's house."
His siblings joined the mayor during the broadcast, along with some friends from the neighborhood that Steve has not seen in more than 20 years.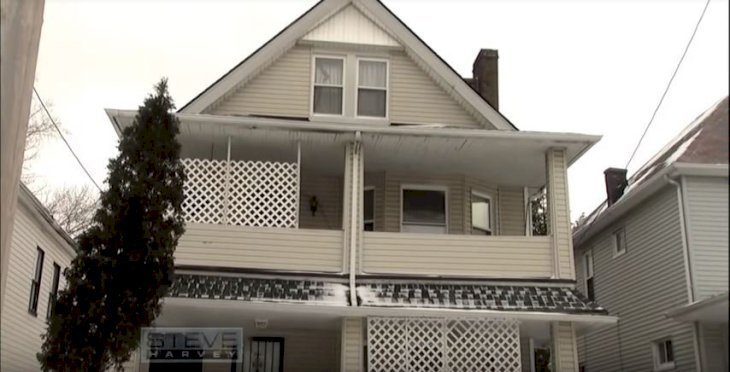 But that was not the last surprise of the day, during another segment of the show appeared philanthropist Alan Fox, who gave Steve another big surprise by donating $ 200,000 to the Steve and Marjorie Harvey Foundation.
And as expected, Steve again shed tears of happiness and gratitude in front of all his spectators. We are sure that this charismatic presenter will never forget this birthday.
Steve is clearly a family man, he loves to be surrounded by his beloved ones. Harvey has four children and is currently expecting his fifth grandchild.
The talk and game show host is a proud father and grandfather and recently took to social media to share a funny video of his young grandson trying to impress the ladies. The little boy could be seen trying to pull some moves that would impress a little girl standing next to him.