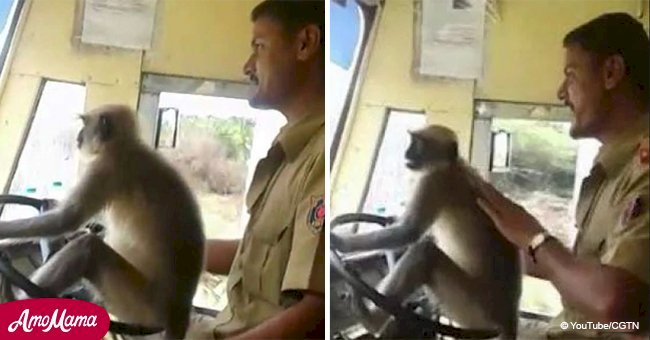 Video shows monkey driving a bus full of people as driver just sits smiling at the camera
A driver amused himself by letting a monkey steer a bus full of passengers on a public highway.
A video of a bus driver handing the wheel of his bus over to a monkey and allowing it to steer is horrifying social media after it was posted on YouTube/CGTN on October 6, 2018.
The clip has been seen by over 200,000 people and the reactions to the story have been mixed, with some finding it amusing, and the majority condemning the act as highly irresponsible and dangerous.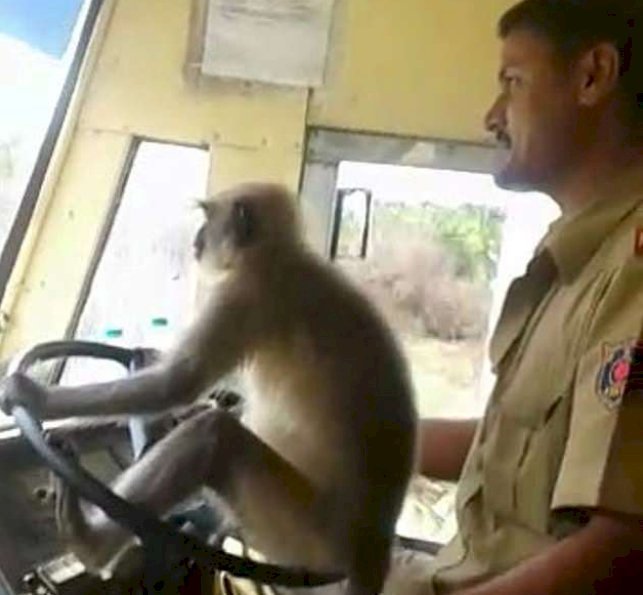 Source: YouTube/CGTN
'What a funny driver, I would love to take the joy ride and see the monkey drive itself.'
Santosh Perumal, YouTube/CGTN, October 6, 2018.
WHEN DRIVING BECOMES MONKEY BUSINESS
The incident occurred in Tamil Nadu, Southern India when the driver of a packed bus traversing a busy highway suddenly handed the wheel over to a monkey.
Several of the passengers started filming the animal and the nonchalant driver, who seemed relaxed and unconcerned by the possible dire consequences of his actions.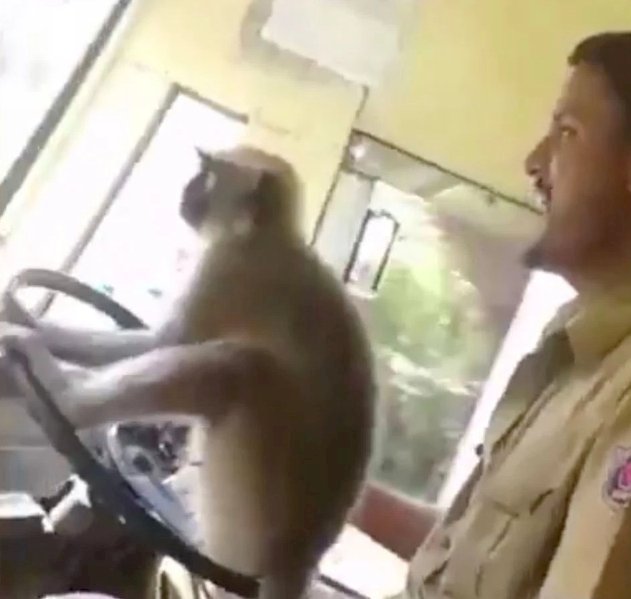 Source: YouTube/CGTN
SACRED LANGUR MONKEY CONTROLLED THE STEERING WHEEL LIKE A PRO
In the video, the monkey can be seen sitting on the steering wheel and steering it as the driver looks on tranquility. The animal is a Langur monkey, a species considered sacred to the Hindu monkey god Hanuman.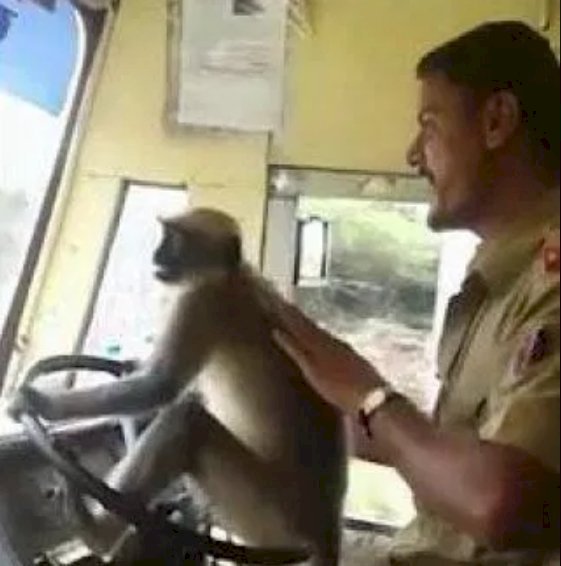 Source: YouTube/CGTN
LANGUR MONKEYS ARE CURIOUS AND MISCHIEVIOUS
These small primates are native to the Indian Subcontinent and are famous for their naughty and irreverent behavior. These animals are present in urban and rural areas and eat mostly seed grasses and fruit.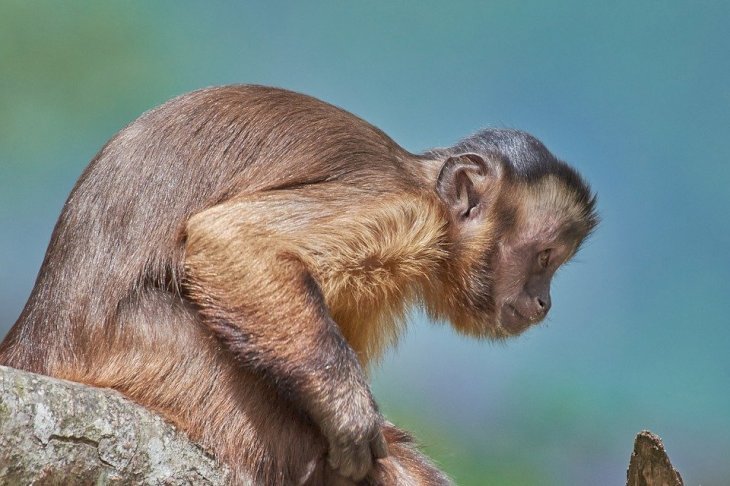 Source: YouTube/CGTN
POLICE ARE INVESTIGATING THE INCIDENT
The driver, a man by the name of Prakash, is now facing a suspension while the incident is investigated by the police. He may be charged with reckless endangerment, and his silly prank may well cost him his job and his freedom.
AND IN NEW ZEALAND, DRIVING IS GOING TO THE DOGS
The Society for the Prevention of Cruelty to Animals in Auckland, New Zealand came up with an innovative idea to prove just how intelligent dogs really are.
Two dogs they had rescued were taught how to drive in just two months. The two pups learned how to drive with their front paws on the steering wheel, while their back paws rested on levers attached to the accelerator and the brake
From practicing in the lab, the two dogs progressed to driving a modified Mini around an Aukland race track with obvious enjoyment.
The project, the charity admitted, is a publicity stunt which will hopefully encourage the public to adopt rescue dogs.
Please fill in your e-mail so we can share with you our top stories!