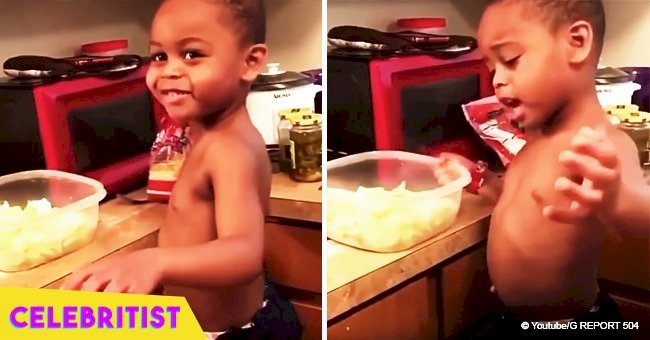 Bossy little boy argues with his mom because he wanted to cook for her in viral video

One bossy toddler left the internet in stitches after a video showed him trying to convince his mother to let him cook.
In the hilarious clip, the young boy, identified in the caption as Lil' James, insists on "cooking" a salad for his mom.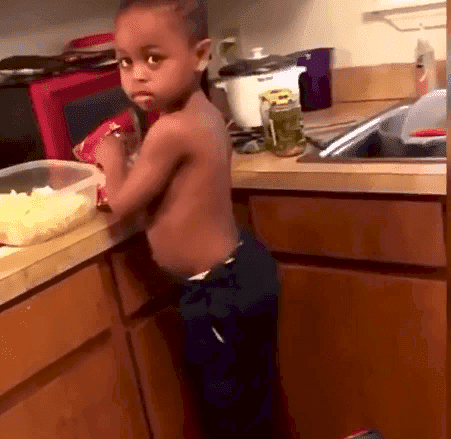 YouTube/G REPORT 504
Standing on a stool to get him as high as the kitchen worktable, James wears an indulging smile, while his mother warns him not to cook.
Before him is a bowl of lettuce, and he's holding a bag of cheese he intends to empty into the vegetable.
"I don't want you to cook for me," his mother says sternly behind the camera, prompting a mischievous shake of the head from James.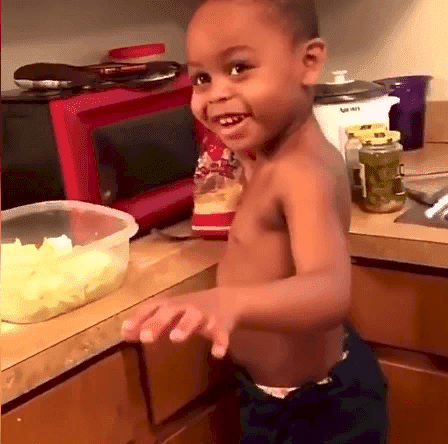 YouTube/G REPORT 504
"I don't care if you shake your head, give me my cheese. You not 'bout to cook nothing; you not 'bout to waste my cheese," the mother insisted.
Then James, wearing an expression between serious and comical, tells his mother firmly:
"Momma, please don't start today. Don' start today, momma. …Momma don't touch me, don't touch me."
When she told James he didn't know how to cook, the little man assured her he did; that he "learned myself [sic] how to do it."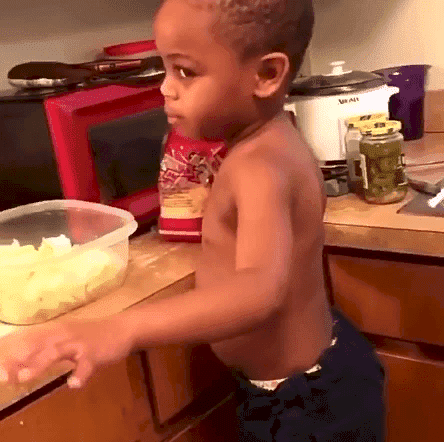 YouTube/G REPORT 504
Despite her warnings, James continues with his task, except that James never really cooks anything. He only stands over the bowl of lettuce, even taking a bite out of it at some point.
"I don't need you to cook for me James; I can cook for myself! Don't you put cheese in my stuff," his mom says, but James ignores her for the most part.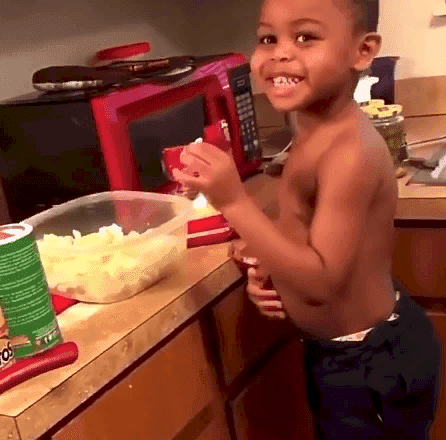 YouTube/G REPORT 504
Apparently, someone's been watching too many cooking shows and is eager to display his prowess. It is not sure whether the aspiring chef James got to make his salad, but we sure hope he and his mom got to agree with each other.
ANOTHER LITTLE BOY WOWS THE INTERNET
These days, there's no age limit to how awesome little boys can be. Recently, we shared the story of a young boy from El Paso in Texas, who stood up against bullying in a unique way.
His new friend had called him after she was bullied at school, and he rushed over with his mom, sang her a song of friendship and support, and hugged her.
The heartwarming video has since gone viral on social media.
Please fill in your e-mail so we can share with you our top stories!