Mom's photo of teen son giving food to homeless woman went viral
A random act of kindness from a Jim Hill High School student was captured on camera by his proud mother, and it moved thousands of people. The teenage boy decided to help a homeless woman, but he gave all the credit to his mom.
Jessica Harris-Berry was driving back home with 16-year-old Javen Harris after picking the boy up from his band practice. ON their way, Javen noticed a homeless woman on the side of the road holding a sign up asking for food.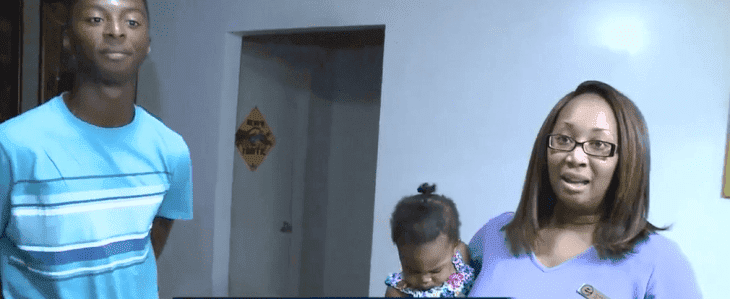 THE SELFLESS ACTION
Javen then asked his mom to stop the car, and in a surprising demonstration of kindness and compassion, he took the four sandwiches he had on his bag, alongside four bags of chips, and walked to the woman to give her everything.
Harris-berry, touched by her son's selfless action, decided to capture the moment with her phone so she could later share the inspiring story on social media.
THE REASONING BEHIND JAVEN'S KINDNESS
After the pic was picked up by some news media outlets, Javen's action went viral, earning thousands of likes and shares on Facebook, and winning the praise of people all over the country for being such a thoughtful young man.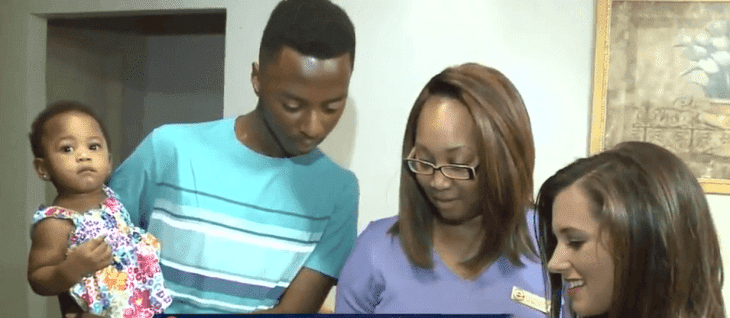 Talking to 16 WAPT News, Javen explained that he wasn't expecting such a big reaction in social media because he wasn't even aware of his mom taking the photo.
He said:
"I thought, 'I have plenty of food at home, but she has nothing.' She needed food, so I gave her the food I had in my bag. She said: 'God bless you and your heart,' and that was one of the biggest things that warmed my heart."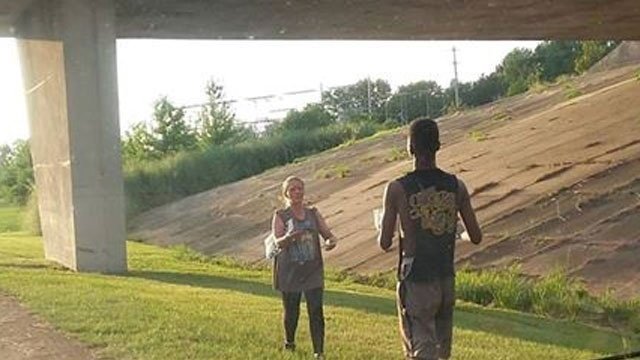 The young man also revealed that he got his giving spirit from his mom. "She taught me to always be kind to others," he said. And his mom added:
"We don't think of it as helping. It's just like you can't seem to just turn your back if someone needs anything. I'm hoping with all that is going on in the world that others will learn that you need to help everyone. Everyone deserves help."
TEACHING A HOMELESS WOMAN TO READ
In a similar circumstance, a man befriended a homeless woman and later discovered she didn't know how to read.
Greg Smith works in downtown Orlando, Florida, and every time he would pass by Amy Joe on his way to work, the woman would tell him to have a beautiful day, instead of asking for money like the rest of her peers.
Joe stood out to Smith because of that, and one day he decided to invite her lunch to learn more about her story. Never one to turn down a free meal, Amy accepted, and as they got to know each other, Smith learned that Amy was from England, still had family there, that she enjoyed going to the lake, and she didn't know how to read.
This impediment, of course, didn't allow Amy Joe to find a job, but she was willing to learn and confessed that, whenever she got some money, she would go to the library to check out books that can help her learn.
Astonished by her confession, Smith decided to help, and they settled on an arrangement: every Tuesday they would meet for lunch and start reading a book together.
Smith also put together a GoFundMe for Amy and decided to pay a hotel room for her while gathering enough money so she could have a place to live, he also took her grocery shopping and to have a haircut.