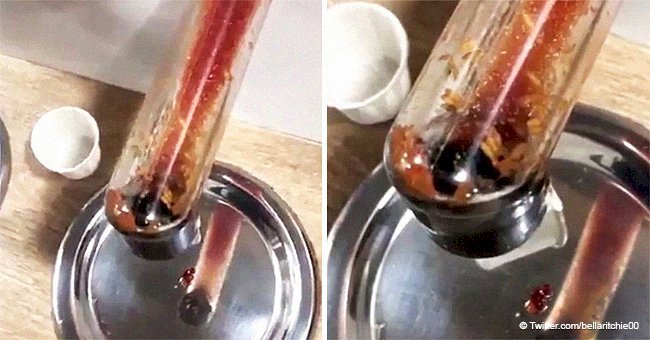 Woman films maggots in McDonald's ketchup, and viral video forces restaurant to comment
In a story that is yet to be confirmed a Twitter user named Isabella Ritchie shared a video of what she claims to be maggots in the McDonald's ketchup dispenser. The incident happened at a branch in Rose Crescent, Cambridge, last Wednesday.
The video showed yellow looking creatures in the clear dispenser. She told fellow Twitter users that she had to stop someone who was using the ketchup and wasn't aware of the contamination.
Isabella Ritchie posted a message with her short video writing:
"Never going near the ketchup at McDonald's again. For those of you who can't tell, these are MAGGOTS."
She shared that she confronted a staff member who just ignored her and "carried on serving customers."
Source: Twitter/Isabella
For more on this story go to our Twitter account @amomama_usa. Ritchie also spoke to the manager and even emailed the company.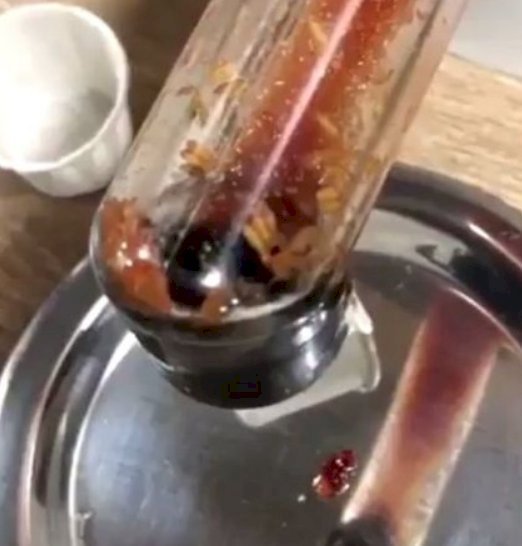 Source: Twitter/Isabella
She added:
"We had to literally stop someone from eating it because they didn't realize."
McDonald's UK heard about the video a day after it was posted and said they would conduct an investigation. A spokesperson stated:
"I'm very sorry to see this happened. So we can investigate, can you please send us a DM and let me know which restaurant this was and the time of your visit? Our teams will then be able to look into this for you immediately."
They added:
"Our condiment area and dispensers should be checked for cleanliness every day and we are looking into what happened here."
The branch later revealed that the restaurant had since been visited by an Environmental Health Officer for Cambridge City Centre. The officer was said to have "carried out and completed a full inspection of the premises and equipment."
They said:
"We can confirm that they are satisfied with the controls and procedures in place at the Cambridge restaurant."
In Florida, Brian Garmon, of Panama City, claimed he bit into a dead cockroach after having just three bites of his Whopper hamburger from Burger King. He wrote on Twitter:
"I was fed a roach in my burger last [Saturday] @ one of your locations. I only know because I found half of it while eating."
He spoke to the manager and district trainer who were apologetic and offered him a refund. However, the company then turned around and denied the incident.
Please fill in your e-mail so we can share with you our top stories!